THE URBAN BIRDER WORLD TOURS
&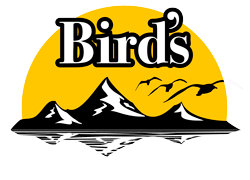 Wildlife where you least expect it!
Welcome to our new range of TUBW Tours many of which will be created and organised in conjunction with our new friends and travel partners – Bird's Wildlife & Nature run by son and father combo, Tom and Steve Bird. Fully bonded and licensed with over 30 years of experience in wildlife tours they will handle your queries, bookings and travel arrangements on the vast majority of our overseas tours. We will be listing a whole range of new and unusual tours to amazing locales such as urban birding in Mongolia, migration watching in Lesvos, Greece, canopy birding in Panama as well as popular favourites like the Winter Serbia Owls Tour and Extremadura in Spain. So, keep watching this page for new tour ideas.
Learn more about Bird's Wildlife & Nature and their relationship with TUBW Tours here.
We will also be running tours in the UK including the Isle of Wight, Norfolk and the very popular Scottish adventures in conjunction with the wonderful Grant Arms Hotel – the UK's premier wildlife hotel.
Private tours with David Lindo, The Urban Birder, now available!
And do ask if you would prefer a more individual experience with a private tour for singles, couples or groups of friends or work colleagues with David Lindo himself to locations within Britain and Europe – and in particular his beloved Extremadura in southwestern Spain, his new 'local patch'!
To enquire about a personalised private tour please contact us at tours@theurbanbirderworld.com
Tour discounts
Don't forget that if you are a TUBW Community Member you may be eligible to a discount on selected tours. To find out more and to become a member please click here.
We do hope that you will join us on one of our tours and that we will be able to open your eyes to some wonderful wildlife.
The Urban Birder World Tours: Wildlife where you least expect it!
From the ice flows of Norway to the wetlands and salt pans of Spain and Portugal. From the plains of Serbia to the mountains and jungles of Peru. Over the last five years I have had the pleasure of visiting all these locations and more with David Lindo and TUB Tours.
As an individual who enjoys visiting both new and past locations coupled with a passion for wildlife and in particular good birdwatching opportunities, these excursions have always ticked all the right boxes for me.
Great company, exciting locations, reliable organisation, experienced leadership and guiding have resulted in amazing birding and wildlife all at an acceptable cost. I'm currently planning more TUBs trips for 2018 and beyond to add to the many wonderful memories already provided.
We have worked closely with David developing a bird watching tour to Serbia. His knowledge and creativity was second to none and of course, he escorts the tours with much enthusiasm and creativity which has gone down so well with guests on his tours. We look forward to working with the 'Urban Birder' in years to come as we continue to develop and expand on our birdwatching tours in Serbia.