ABOUT US
Our birding tours take you from the middle of the concrete jungle to the middle of nowhere and back again.
The Urban Birder World Tours (TUBW Tours) with Bird's Wildlife and Nature differ from other birding and wildlife tours in that we always include an urban birding element. Despite urban birding being in our blood we are not shy to wander into the middle of rural idylls in search of wildlife. We always try to choose destinations that are overlooked, unusual and unexpectedly rich for birding. And, even with the more familiar locations, we will always try to find the sites that others don't think of or visit often. Our ethos is based on leisurely birding and certainly does not involve rushing around ticking lists and chasing after rarities. We are into fully enjoying the wildlife that we discover, and we also love having fun, soaking up the local culture. There is also a very strong conservation element too. Often within our itineraries will take the time to visit small local NGO's carrying out vital work that is often not known about in the wider world. We will certainly always give you the conservational back stories to the places we visit and the wildlife that we encounter.
Working with Bird's Wildlife and Nature
We are proud to announce our collaboration with Bird's Wildlife and Nature. Together, we will strive to organise unique tours with you safe in the knowledge that you are being looked after by a combined organization with over 50 years of experience leading wildlife tours. Also, Bird's Wildlife and Nature are fully bonded and licensed fully for your further piece of mind.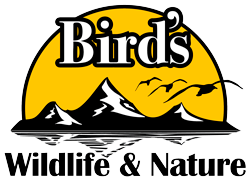 The various TUBW and Bird's Wildlife and Nature Tours offered are all conceived, designed and organised by our TUBW Tours team alongside Tom and Steve Bird of Bird's Wildlife and Nature, but not necessarily led by David Lindo, The Urban Birder. Between us we have a brilliant team of experienced leaders who are also all experienced urban birders that know and love their birds and other wildlife. Our leaders will fully cater for you making sure that you don't miss a feather, tuft of fur or antennae and will always lead tours at your pace putting your needs and safety first.
Where we use ground agents in other countries we personally put these companies to the test. We visit all the locations personally and do the tours ourselves to make sure that all is well. Please be assured that we consider your safety, enjoyment and peace of mind as paramount. Terms and conditions, travel insurance advice and healthcare guidance can be found within the booking details of each tour.
Other Tours
TUBW Tours will also be organising tours within the UK where we will sometimes collaborate with hotels and other partners to provide the best accommodation experience and birding/wildlife watching opportunities. We have already been running tours with the Grant Arms Hotel in the Cairngorms, Scotland on an annual basis for several years. Keep looking out for new UK based tours.
Private Tours with David Lindo
If you would prefer a more individual experience with a private tour for singles, couples or groups of friends or work colleagues with David Lindo then please get in touch.
He can take you around locations within Britain, Europe and further afield. In particular, he would love to show you around his beloved Extremadura in southwestern Spain.
To enquire about a personalised private tour please contact us here tours@theurbanbirderworld.com.
Flight and hotel assistance
For additional help with flight and hotel bookings we recommend that you contact or travel agent Sacha Barbato (+44 (0) 1603 360 099) sacha.barbato@travelcounsellors.com.
Working under the umbrella of the ATOL and ABTA Bonded Travel Counsellors he will be on hand to assist you with all aspects of your travel needs. Sacha is also a knowledgeable birder and has been working in the travel industry for over twenty years. He has personal experience of many of the destinations that TUBW Tours and Bird's Wildlife and Nature have to offer.
He will be able to book any flight or hotel that you may require if you want prolong your stay outside of our specified tour inclusions. Plus, he can also offer travel insurance if you do not already have any in place.
Anyway, we hope to see you on one of our tours one day. If you have any queries, please email Nelson Rogers at tours@theurbanbirderworld.com.
KEEP LOOKING UP!