In Conservation With… is a series of Zoom interviews with some of the leading figures in the natural history sector. I will be in conservation with birders, ornithologists, biologists, conservationists, broadcasters, writers, opinion leaders and today's big thinkers..
The conversations will be factual and intuitive as well as sometimes irreverent and downright silly. The topics to be discussed will range from birding and all that entails to conservation issues, art, music and politics. The ethos behind these sessions will be to leave viewers/listeners enthused and even more curious about our natural world.
Join The Urban Birder World Community here and enjoy the full-length interviews including exclusive Q&A's!
Join in the conservation!
New guests to be announced on a regular basis
Image
Name
Price
Description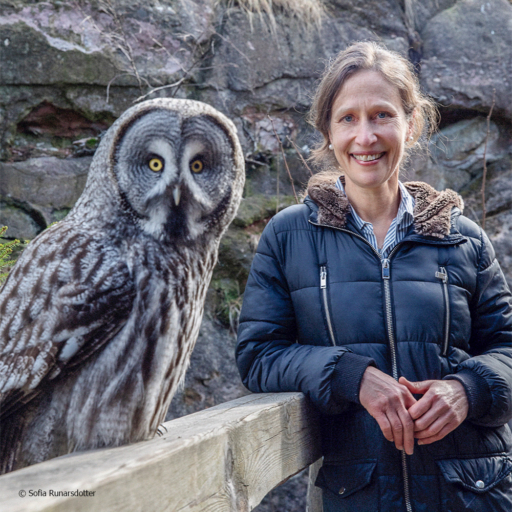 © Sofia Runarsdotter
Jennifer Ackerman Monday 2 October 7pm BST
Topic: What an Owl knows
Jennifer has been writing about nature and science for three decades. Her latest book, What an Owl Knows: The New Science of the World's Most Enigmatic Birds was an instant New York Times bestseller and has been described in reviews as "eloquent and engaging", "revelatory", a "fascinating read", "a masterful survey", and an "enchanting guide." Jennifer's previous books include The Bird Way, a finalist for the PEN/E.O. Wilson Literary Science Writing Award and named a Best Science Book of 2020 by National Public Radio's "Science Friday", and The Genius of Birds, also a New York Times bestseller, which has been published in 25 languages. That book was named one of the ten best nonfiction books of 2016 by The Wall Street Journal, a Best Book of the Year and a Nature Book of the Year by the London Sunday Times. Ackerman's other books include Birds by the Shore, Chance in the House of Fate: A Natural History of Heredity, and Sex Sleep Eat Drink Dream: A Day in the Life of Your Body. Her articles and essays have appeared in National Geographic, The New York Times, Scientific American, and many other publications. Come and find out what an owl knows...
Prof. Richard D. Gregory Wednesday 4 October 7pm BST
Topic: The State of Nature Report 2023
Richard grew up with a mad keen interest in birds - a passion that has stayed with him for all his professional life. He studied Ecology at York University, completing a Doctorate in Epidemiology and Ecology at Oxford University, before moving on to hold a Junior Research Fellowship at St Cross College, Oxford. From Oxford, he joined the British Trust for Ornithology as the Head of the Census Unit working there to design and set up bird monitoring schemes and understand trends before moving on to join the Royal Society for the Protection of Birds as the Head of the Monitoring in Conservation Science in 1999. He was made an Honorary Professor at the Centre for Biodiversity and Environment Research, University College London in 2016 and spend time working from there and teaching. He also works at the David Attenborough Building in Cambridge, as the RSPB is a partner in the Cambridge Conservation Initiative. His interests are in conservation and biodiversity science - linking conservation science with practice and policy making. Richard's specific expertise is ecology, in biological survey design, biodiversity monitoring, statistics, metrics and indicators. He has a strong scientific publication record (
https://scholar.google.co.uk/citations?user=lfEujmIAAAAJ&hl=en
) – and is co-author of the fifth edition of the RSPB's
Handbook of British Birds
- a best seller! His team leads work on species monitoring and biodiversity research, often working with partners in UK/Europe and globally to promote biodiversity science and conservation objectives. They have led the production of the
State of Nature
report series in UK with many great partners and will be talking about it on ICW. Richard is involved in a wide range of research collaborations with academics, eNGOs and government agencies, engaging with nature practice and policy at national and international scales. Richard is a very keen naturalist and birder.
What is the state of the UK's nature?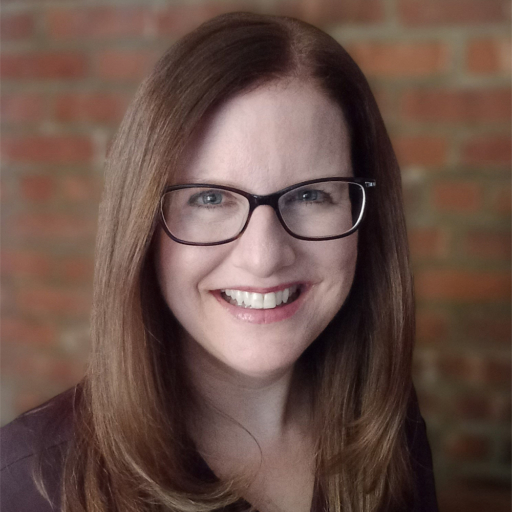 Heather Wolf Thursday 5 October 7pm BST
Topic: How to find more BIRDS!
Heather is a Brooklyn-based birder, author, photographer, and educator. She works with the
Cornell Lab of Ornithology
as a web developer, teaches birding classes at Brooklyn Botanic Garden and gives walks and talks for various organizations in New York City and beyond. She enjoys sharing birds and their curious behaviours through her blogs and two books:
Birding at the Bridge
and the upcoming
Find More Birds
.
A guide to finding more birds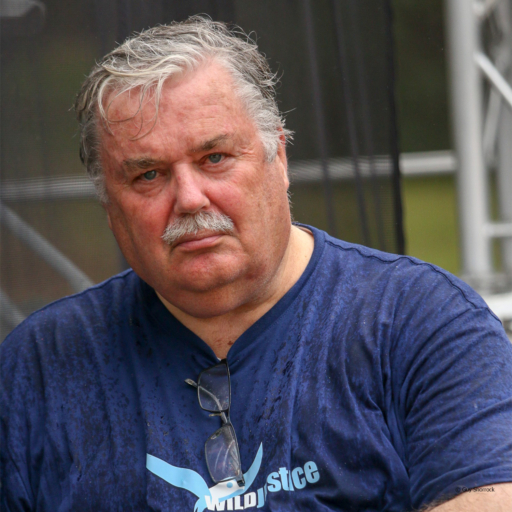 Mark Avery Wednesday 11 October 7pm GMT
Topic: The state of conservation for wildlife in the UK
Mark is an author, blogger, campaigner, grandad, father, husband, son, opera fan, grower of tomatoes, former chair and trustee of World Land Trust, former RSPB Conservation Director, co-founder and co-director of Wild Justice, not-bad birder but barely adequate naturalist who lives in the bit of Northamptonshire that was called East Northants but is now called North Northants even though it hasn't moved an inch!
Twitter: @markavery, website: markavery.info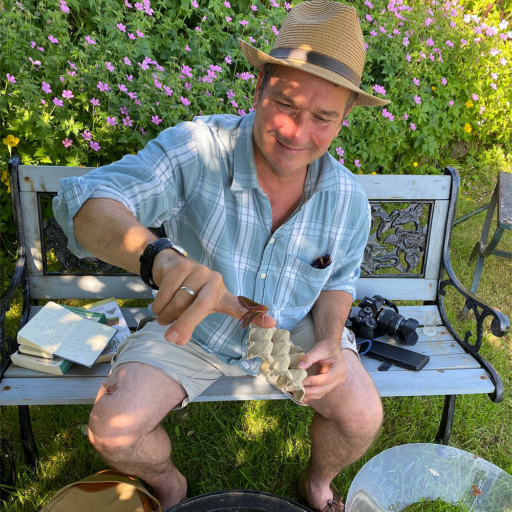 Mark Cocker Monday 16 October 7pm BST
Topic: In celebration of Swifts!
Mark is a widely acclaimed author of creative non-fiction and naturalist who writes and broadcasts on wildlife in a variety of national media. His new book One Midsummer's Day: Swifts and the Story of Life on Earth (Cape), is both a portrait of a favourite bird and a celebration of the interconnectedness of all life. He has contributed to the Guardian country diary for 35 years. His 12 other books include biography, history, literary criticism and memoir. A Claxton Diary: Further Field Notes from a Small Planet (2019) won the East Anglian Book of the Year Award and Crow Country was shortlisted for the Samuel Johnson Prize, and won the New Angle Prize (2009). The incredible lives of Swifts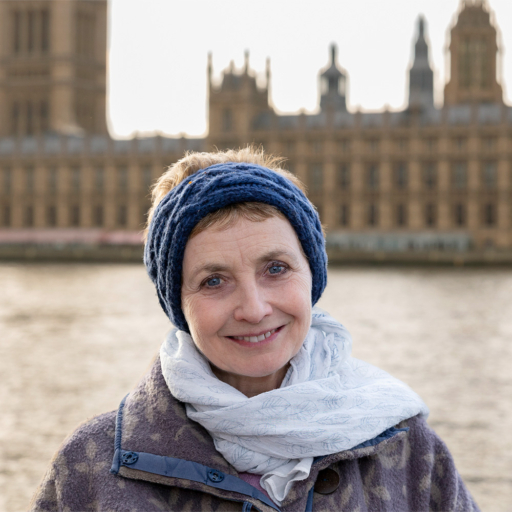 Mary Colwell Monday 13 November 7pm GMT
Topic: A woman on a mission
Mary is an award-winning author, producer and campaigner for nature. She won a Sony Radio Academy Gold Award and awarded the BTO Dilys Breese Medal, the David Bellamy Award from the Gamekeepers Organisation, the WWT Marsh Award for Conservation and the RSPB Medal. She spearheaded the successful establishment of a GCSE in Natural History. Mary is Chair of the Curlew Recovery Partnership England and set up the charity, Curlew Action, in 2020. Her latest book is called The Gathering Place (Bloomsbury). Mary Colwell – a giant among conservationists
Stephen Menzie Monday 27 November 7pm GMT
Topic: The secrets of bird moult, ageing and identification
Stephen is a British birder living in southern Sweden. He is editor of British Birds, a member of the British Birds Rarities Committee, a tour leader for WINGS and was, between March 2020 and April 2023, manager at Falsterbo Bird Observatory. He holds a particular interest in moult, ageing and identification. Tune in for some fascinating tips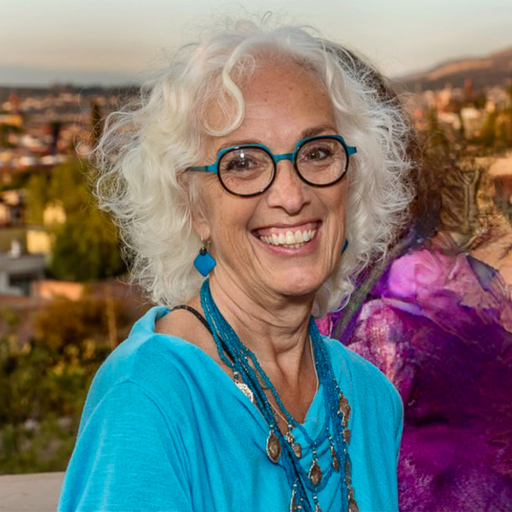 Merilyn Simonds Wednesday 29 November 7pm GMT
Topic: Louise de Kiriline Lawrence - an extraordinary recluse who changed the way we see birds
Merilyn started watching birds when she was seven, and she has been a writer for almost as long. Born on the Canadian Prairies, she grew up in Brazil and published her first book at 29. She is now the author of 20 books, published internationally. She writes in a wide variety of genres—literary fiction (such as the novel
The Holding
, a
New York Times Book Review
Editors' Choice) and creative nonfiction, including the Canadian classic,
The Convict Lover
, as well as personal essay, memoir, and travel. With her husband, author Wayne Grady, she lives in Kingston, Ontario, during spring and summer and in the mountains of central Mexico in the cooler months, enjoying birds in both their breeding and wintering grounds. She watches birds wherever she is and sits on the Board of Directors of the Pelee Island Bird Observatory in Ontario, Canada. Her new work —
Woman, Watching
— is an innovative memoir/biography of Louise de Kiriline Lawrence, an extraordinary recluse who changed the way we see birds. Margaret Atwood hailed the book as "Lyrical, passionate, and deeply researched." Kyo Maclear, author of
Birds, Art, Life
, wrote, "
Woman, Watching
is unlike anything I've ever read. It's radical, it's ravishing. Simply brilliant." And Ian Davidson, Director for the Americas of BirdLife International called it, "A must-read for anyone who wants to understand how the nature ethic is woven into the fabric of our nation."
Louise Kiriline Lawrence – a remarkable ornithologist who is unknown to most of us.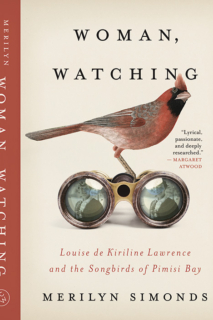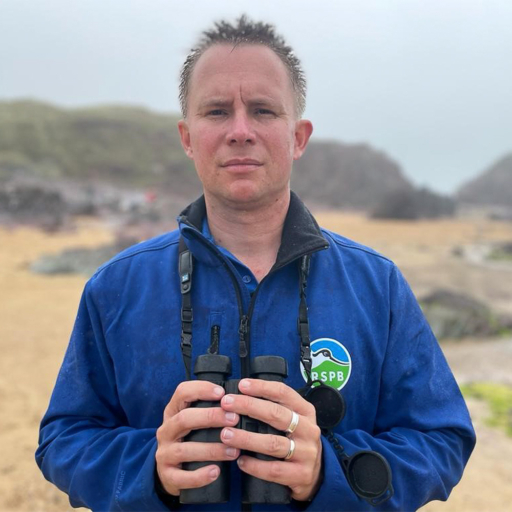 Jeff Knott Thursday 30 November 7pm GMT
Topic: What is the Royal Society for the Protection of Birds?
Jeff is a lifelong birder, who now works as the RSPB's Director of Policy & Advocacy. He started his birding journey as a bird observatory ringer before volunteering for the RSPB as a teenager. After going to university in Norwich and Sydney he joined the RSPB's policy teams working on birds of prey. Fifteen years later, he is still there, albeit after five years working in the operational teams across central and eastern England. From running major campaigns to recruiting Love Islanders to the cause, Jeff carries nature's voice into the corridors of power across the UK and beyond. Join the RSPB's Policy and Advocacy Director as he discusses the organisation's work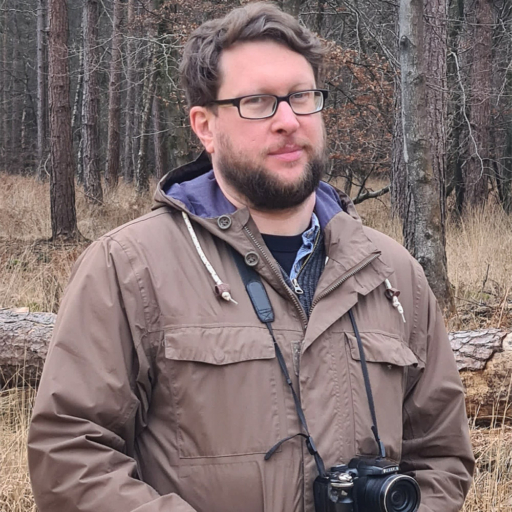 Darren Naish Tuesday 12 December 7pm GMT
Topic: Are the Loch Ness Monster, Big Foot and other mystery animals real?
Darren is an author and palaeozoologist who works on dinosaurs, ancient sea reptiles and the flying pterosaurs. He received his PhD in palaeontology from the University of Portsmouth in 2006. He has published numerous books, mostly recently Ancient Sea Reptiles (Natural History Museum, London/Smithsonian Books) and Mesozoic Art (with Steve White, published by Bloomsbury) and he blogs at Tetrapod Zoology (
tetzoo.com
) where he writes about all manner of zoological topics. He is academically interested in the study of mystery animals, conservation biology and vertebrate evolution in general, and has published articles and books on these topics. He also works for the BBC Natural History Unit and is chief scientific consultant for the Apple TV+ series Prehistoric Planet.
Join this fascinating conversation on cryptozoology.
MEETING NOTES
When booking a session please be aware that you will not be able to join In Conservation With… if you book within 120 minutes of the broadcast.
Please also be mindful of the advertised start of the sessions. Be aware of the time differences within your location in the world.
How do I join a meeting? Please visit Zoom Help Center Joining a meeting.
How do I download the Zoom app? Go to https://zoom.us/download and click on the Download button under "Zoom Client For Meetings".
David — what a huge pleasure to be in conversation/conservation with you last night! And my Mum turned up. And my dad later, too, apparently. And another Macfarlane I'd never heard of. So many people saying nice stuff about the conversation, and all of that brought out by your generous, warm, informal style & friendliness.
Loved it. Thank you, my friend. Next time in person, please. With bins and birds!
I highly recommend attending the 'In Conservation With' webinars hosted by David Lindo!
Kabir Kaul is a bright, amusing and articulate 14 year old who has his fingers in many pies and it was great to hear him enthusiastically share his knowledge about birds and the natural world.
Hi David, absolutely loving the webinar series, super idea at this time especially, what a thrill to be able to learn from such talented people on such an intimate forum. And able to ask any questions too! Nevermind the more than generous token payment or even free!!
Thanks so much !!
I loved the Darren Woodhead 'in conversation with…' session; thanks for putting it on. In particular, it was a real treat to watch Darren paint, and I'd love to see more of that. The early notebooks were fun too, as was the 'how I got here…' stuff – but it was the watercolour moving on the page that fascinated me.
I paint watercolours myself, and have recently spent a lot of time sitting by a hedge, trying to paint the birds there – which makes me acutely aware of Darren's observational skills, and controlled yet fluid mark making. Gorgeous to watch.
More, please!