In Conservation With… is a series of Zoom interviews with some of the leading figures in the natural history sector. I will be in conservation with birders, ornithologists, biologists, conservationists, broadcasters, writers, opinion leaders and today's big thinkers..
The conversations will be factual and intuitive as well as sometimes irreverent and downright silly. The topics to be discussed will range from birding and all that entails to conservation issues, art, music and politics. The ethos behind these sessions will be to leave viewers/listeners enthused and even more curious about our natural world.
Join The Urban Birder World Community here and enjoy the full-length interviews including exclusive Q&A's!
Join in the conservation!
New guests to be announced on a regular basis
Image
Name
Price
Description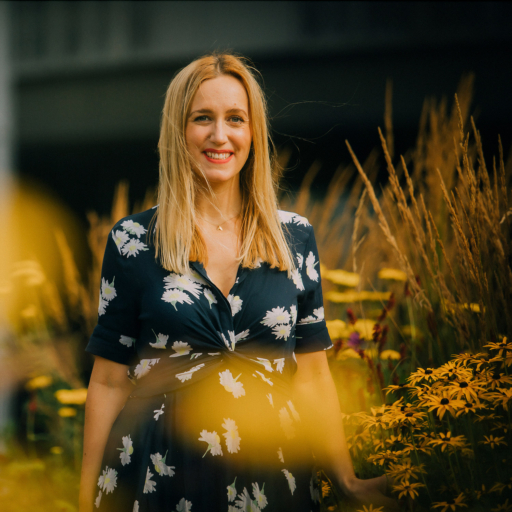 Florence Wilkinson 29 November 7pm GMT
Wildlife in our cities — NEW DATE —
Florence is a writer, filmmaker and co-founder of birdsong recognition app and citizen science project
Warblr
. Her work has been featured on the BBC and in
the Telegraph
,
the Pool
,
Vice
and
Grazia
. Her first book,
Wild City
, is a journey into why we should engage with our fellow urban species, what we might see – if we only take the time to look – and how nature is adapting to human-engineered environments in unexpected and ingenious ways.
Wild City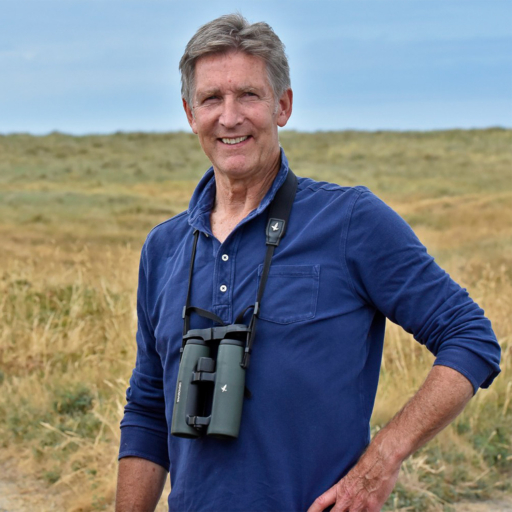 Killian Mullarney 1 December 7pm GMT
The making of the birder's bible – The Collins Bird Guide
Killian is considered one of the most accomplished bird-artists of our time, specialising in in field-guide illustration and design of plates. He has been involved in all aspects of the Collins Bird Guide from the very start and his ongoing ambition to achieve comprehensive treatment for all species is inspired by his exceptional field experience, both at home and abroad. His renowned expertise in bird identification served him well during the almost three decades he was a member of the Irish Rare Birds Committee and he is frequently consulted by rarities committees and individuals around the world to advise on identification issues. He co-authored (with Peter Grant) the influential New Approach to Bird Identification, has published many articles in well respected magazines such as British Birds, Birding World and Dutch Birding and his contributions feature strongly in most of The Sound Approach titles. He lives with his wife and three daughters in Wexford, Ireland where an abundance of wildfowl, seabirds, terns, gulls and waders provides a rich source of inspiration and learning. A rare interview with a rare man!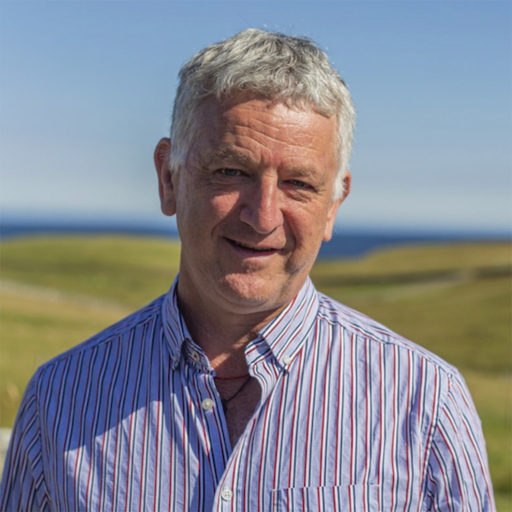 Professor Frank Rennie 5 December 7pm GMT
The secret life of the Corncrake
Frankie is Professor of Sustainable Rural Development at the University of the Highlands and Islands in Scotland where he lives and works in the Outer Hebrides. Initially a geologist, he has pioneered the delivery of online education, primarily in sustainable rural development subjects and digital literacy. His main research interests lie in digital educational approaches to make good science more accessible. He has been an advisor to several government bodies and is a Fellow of seven learned societies. Frank continues to supervise research students and has been involved in developing and delivering various combinations of distributed learning opportunities and Open Educational Resources (particularly networked digital solutions for rural areas with international partners). He has published a diverse range of resources related to the natural environment, social development, and cultural aspects of rural issues, including over 36 books and e-textbooks. Further details:
www.outerhebrides.uhi.ac.uk
Contact frank.rennie@uhi.ac.uk or follow @frankrennie on Twitter
Today, he will be talking about the lifecycle of the little-known Corncrake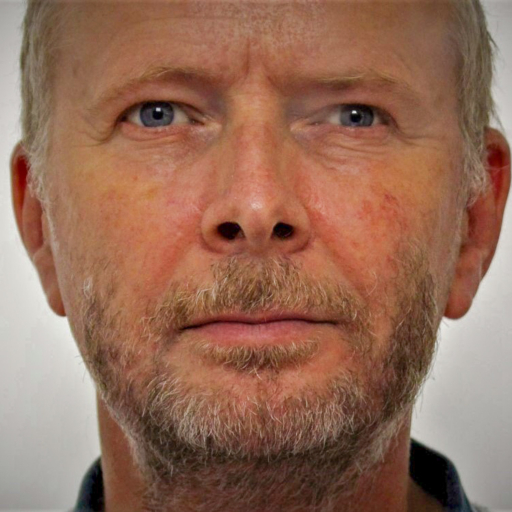 Conor Jameson 12 December 7pm GMT
The Life of the naturalist W H Hudson
Conor Mark Jameson is a writer and naturalist. He is author of the books Silent Spring Revisited, Shrewdunnit, and Looking for the Goshawk. His current project is a book about the life and times of W H Hudson. Conor is also a feature writer and has written for television and radio. He worked for the Royal Society for the Protection of Birds and BirdLife International for 25 years, and has also worked for the Scottish Wildlife Trust. Conor describes himself as Scots-Irish, and Ugandan born, and, improbable as it may sound, he now lives in a forest clearing in fenland, north Cambridgeshire, UK. Remembering the original Urban Birder
Mike Unwin 9 January 7pm GMT
Around the world in 80 birds
Mike is an award-winning nature writer with 40 published titles for both adults and children to his name, including Around the World in 80 Birds (Laurence King), 100 Bizarre Animals (Bradt), A Parliament of Owls (Collins) and Migration (Bloomsbury). He also writes regularly about wildlife and travel for numerous leading publications, including The Telegraph, The Guardian, BBC Wildlife, Travel Africa, Wanderlust and RSPB Nature's Home. A wildlife fanatic since childhood and a committed conservationist, Mike spent eight years working in southern Africa, where, among other things, he founded and led the Swaziland (now Eswatini) Bird Club, worked on the human/animal conflict programme for the Luangwa Conservation Society, Zambia and volunteered for the South African Frog Atlas project. Since then, he has travelled much of the world on assignment, from the Andes to the Amazon, and today continues to spend as much time as possible enjoying the wildlife around his home on England's South coast. Mike is also an accomplished photographer, illustrator and public speaker. His awards include "UK Travel Writer of the Year" (British Guild of Travel Writers, 2013), "LATA Travel Writer of the Year" (Latin American Tourism Association, 2011) and "UK Nature Writer of the Year" (BBC Wildlife, 2000). Hear some fantastic stories about our most resilient birds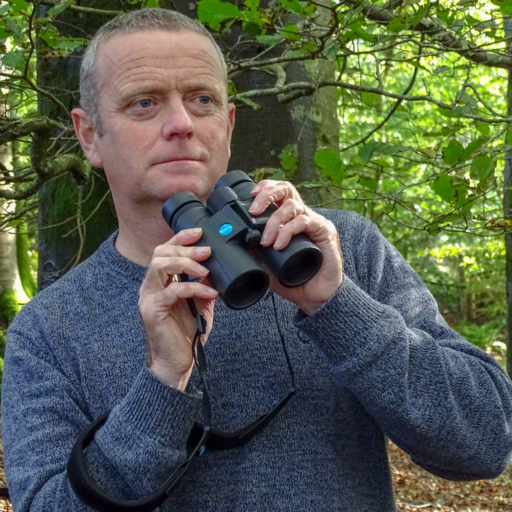 Ian Parsons 12 January 7pm GMT
Wildlife in Britain through the seasons
Ian spent twenty years as a forest ranger working with a wide variety of wildlife, everything from dozing Dormice to predatory Goshawks. In 2012 he set up Griffon Holidays, running specialist bird tours to Extremadura in Spain and also started writing articles for Bird Watching magazine. In 2020, A Vulture Landscape was published, a book that celebrates the vultures and wildlife of Extremadura. His current book Seasonality is a personal account of the wildlife in Britain through the seasons, what it is doing, why it is doing it and how it makes the author feel when he witnesses it. Wild Britain during the seasons
Mike Toms 19 January 7pm GMT
Into the Red
Mike is Head of Communications at the British Trust for Ornithology (BTO), responsible for science communication. Much of his work is geared towards public engagement in 'Citizen Science', delivering quality research through networks of keen amateurs. He has been with the BTO since 1994 and has also worked on owls, bird migration, monitoring methods, garden ecology, and mammals (amongst others) during his time with the organisation. Mike sees a real need for scientists to communicate the results of their work in ways that engage more effectively with a wider audience. With an artistic background, he also seeks to promote experiences of the natural world, adding context to the rather dry and often formal outputs of the scientific community. He has a strong interest in the arts, culture, science interface, using multi-disciplinary approaches to take science and conservation messages to wider audiences through art, poetry, the written word and storytelling. He is the author of various books, including the Collins New Naturalist volumes on Owls and Garden Birds, and several BTO publications, including Flight Lines. Working with Kit Jewitt. His latest project Into the Red has brought together 140 writers and artists to bring the UK's 70 Red-listed bird species to new audiences, enabled by contributions from the likes of Jim Moir (Vic Reeves), Amir Khan, Isabella Tree, Richard Mabey, Harriet Mead and Josie George. The UK Red List of birds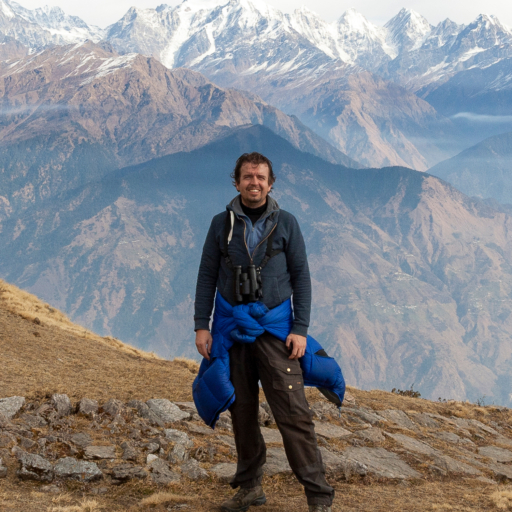 Marc Guyt 23 January 7pm GMT
Creator of the new Handbook of European Birds
Marc is a birder and bird photographer with a keen interest in photographing seabirds and seeing the more skulking birds of this planet. Founder and director of
AGAMI Photo Agency
, a Dutch based stock agency specializing in birds and nature images. Marc also writes a blog series for
Birdlife Netherlands
about his travel experiences in his quest to see the birds in the world and is co-founder of the
Texel Big Day
, a 24 hour big day bird race by bike for conservation on Texel, Netherlands. Initiator of the
Handbook European Birds
(authored by Nils van Duivendijk), a two book photo identification set of the birds of Europe in every identifiable plumage. A 7+ year project in which Marc collected all the necessary images of all plumages, images that were essential to show the identification features. Other recent book projects Marc was involved include
Europe's Birds
(WildGuides),
Birds of the Netherlands
(Vogelinformatiecentrum Publishing) and co-author of the
Pocket photo guide to the butterflies of the Benelux
(KNNV Publishing). When not birding and creating publications and events Marc likes to walk the Camino de Santiago - without his binoculars and camera! Twitter: @MarcGuyt Instagram: marcguyt
The quest to create the ultimate photo ID-guide
Arjan Dwarshuis 30 January 7pm GMT
My BIG year!
Birdwatching is Arjan's greatest passion. It gives him enormous fulfilment in life, takes him to the most beautiful and remote places in this world allowing him to understand nature and all its complexities in a much better way. His fascination with birds began when he was just a couple of months old starting mumbling his first words. He called his stuffed toy animal Pica pica, which he later realised was the Latin name for Magpie. When he was a toddler whilst other kids drew houses and cars, he drew birds. Arjun would stare in awe at the feathered wonders that came to feed at his bird table in his back garden. He never stopped trying to identify the birds that he saw and now, more than 25 years later, he set a world record for the number species seen in one year, wrote two books about birding, made a documentary film, and committed his life to conserving birds and the ecosystems on which they depend. Most people were not lucky enough to be struck by the "birding virus" at such a young age. Arjun's mission is to bring out that inner naturalist that lives in all of us. He strongly believes that people first need to fall in love with nature. Only then will they fully realise how important it is for wildlife to have a natural environment to exist within, to have food to eat, water to drink and air to breathe. Talking with the record-breaking world lister
MEETING NOTES
When booking a session please be aware that you will not be able to join In Conservation With… if you book within 120 minutes of the broadcast.
Please also be mindful of the advertised start of the sessions. Be aware of the time differences within your location in the world.
How do I join a meeting? Please visit Zoom Help Center Joining a meeting.
How do I download the Zoom app? Go to https://zoom.us/download and click on the Download button under "Zoom Client For Meetings".
David — what a huge pleasure to be in conversation/conservation with you last night! And my Mum turned up. And my dad later, too, apparently. And another Macfarlane I'd never heard of. So many people saying nice stuff about the conversation, and all of that brought out by your generous, warm, informal style & friendliness.
Loved it. Thank you, my friend. Next time in person, please. With bins and birds!
I highly recommend attending the 'In Conservation With' webinars hosted by David Lindo!
Kabir Kaul is a bright, amusing and articulate 14 year old who has his fingers in many pies and it was great to hear him enthusiastically share his knowledge about birds and the natural world.
Hi David, absolutely loving the webinar series, super idea at this time especially, what a thrill to be able to learn from such talented people on such an intimate forum. And able to ask any questions too! Nevermind the more than generous token payment or even free!!
Thanks so much !!
I loved the Darren Woodhead 'in conversation with…' session; thanks for putting it on. In particular, it was a real treat to watch Darren paint, and I'd love to see more of that. The early notebooks were fun too, as was the 'how I got here…' stuff – but it was the watercolour moving on the page that fascinated me.
I paint watercolours myself, and have recently spent a lot of time sitting by a hedge, trying to paint the birds there – which makes me acutely aware of Darren's observational skills, and controlled yet fluid mark making. Gorgeous to watch.
More, please!