In association with:

In Conservation With… is a series of Zoom interviews with some of the leading figures in the natural history sector. I will be in conservation with birders, ornithologists, biologists, conservationists, broadcasters, writers, opinion leaders and today's big thinkers.
The conversations will be factual and intuitive as well as sometimes irreverent and downright silly. The topics to be discussed will range from birding and all that entails to conservation issues, art, music and politics. The ethos behind these sessions will be to leave viewers/listeners enthused and even more curious about our natural world.
Join in the conservation!
New guests to be announced on a regular basis
Image
Name
Price
Description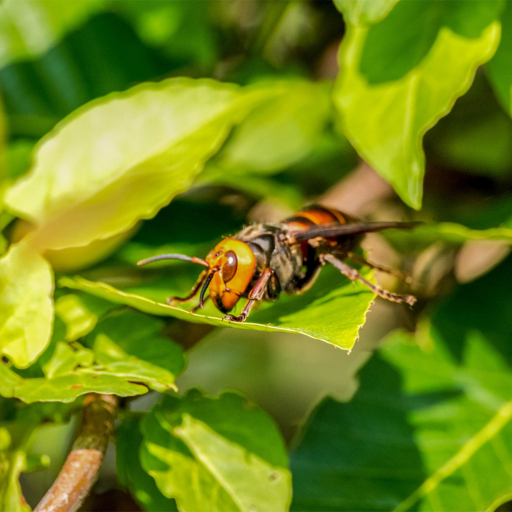 Eric Eaton 2 December 7pm GMT
A Waspy subject
Eric R. Eaton is a writer, entomologist, and author of Wasps: The Astonishing Diversity of a Misunderstood Insect (Princeton University Press, 2021). He is also lead author of the Kaufman Field Guide to Insects of North America (Houghton Mifflin Company, 2007), and co-author of Insects Did It First (Xlibris, 2018) with Gregory S. Paulson. He has contributed to several other books including The Butterfly Gardener's Guide (Brooklyn Botanic Garden, 2003) and Wild in the City: a guide to Portland's natural areas (Oregon Historical Society Press, 2000); and has written articles about insects and other animals for Natural History, Birds and Blooms, Ranger Rick, Missouri Conservationist, Timeline (journal of the Ohio Historical Society), and other magazines. Eric writes the blogs Bug Eric and Sense of Misplaced. Mr. Eaton studied entomology at Oregon State University, and has worked as a professional entomologist at the University of Massachusetts (Amherst), Cincinnati Zoo, and Chase Studio, Inc., as well as on private contract for the Smithsonian Institution, Portland State University, and West Virginia Division of Natural Resources. He enjoys the respect of his professional colleagues and as "Bug Eric" has built a loyal following on social media (Facebook, Twitter), and volunteer expert and consultant to WhatsThatBug.com and AllExperts.com (where he was one of the top 50 experts for the year 2009). His empathy for the squeamish and scared, knack for identification of mystery bugs, and his accurate, jargon-free explanations of insect biology have made him a leading figure in popular entomology. He resides in Leavenworth, Kansas (not incarcerated!) with his wife, Heidi.
Join in the conservation!
New guests to be announced on a regular basis
David — what a huge pleasure to be in conversation/conservation with you last night! And my Mum turned up. And my dad later, too, apparently. And another Macfarlane I'd never heard of. So many people saying nice stuff about the conversation, and all of that brought out by your generous, warm, informal style & friendliness.
Loved it. Thank you, my friend. Next time in person, please. With bins and birds!
I highly recommend attending the 'In Conservation With' webinars hosted by David Lindo!
Kabir Kaul is a bright, amusing and articulate 14 year old who has his fingers in many pies and it was great to hear him enthusiastically share his knowledge about birds and the natural world.
Hi David, absolutely loving the webinar series, super idea at this time especially, what a thrill to be able to learn from such talented people on such an intimate forum. And able to ask any questions too! Nevermind the more than generous token payment or even free!!
Thanks so much !!
I loved the Darren Woodhead 'in conversation with…' session; thanks for putting it on. In particular, it was a real treat to watch Darren paint, and I'd love to see more of that. The early notebooks were fun too, as was the 'how I got here…' stuff – but it was the watercolour moving on the page that fascinated me.
I paint watercolours myself, and have recently spent a lot of time sitting by a hedge, trying to paint the birds there – which makes me acutely aware of Darren's observational skills, and controlled yet fluid mark making. Gorgeous to watch.
More, please!