Peru
From the Concrete Jungle to the Amazon Jungle… and back!
29 August 2021 to 12 September 2021

For assistance with booking flights

please contact Sacha Barbato
at Travel Counsellors +44 (0)1603 360 099
sacha.barbato@travelcounsellors.com

Please contact us if you have any other queries

Email: tours@theurbanbirderworld.com
£3,150 per person plus flight
Based on twin occupancy
(Same price as 2019!)

Remaining balance due 60 days before travel start date

Second Payment: 29/06/2021
Free loan of Leica Ultravid binoculars is available for the duration of the tour – subject to availability.
Please ask for details.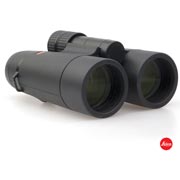 Note
Covid-19 has affected all holiday destinations across the globe. This tour is still scheduled to run but please refer to our Covid-19 Guidelines for the latest position.
If you have never visited this fascinating country your first imaginative thoughts about Peru could be of dark, steaming jungles, lost tribes and the mystical Paddington Bear!
Well, Peru is all of those things although you will probably have more chance of finding a secretive Spectacled Bear than perhaps the more legendary Paddington version! Peru is an amazingly biodiverse country situated in northwestern South America. It is rich in ancient culture and the areas that we will be visiting on this tour are prime places for finding this history. The Pacific Ocean laps onto the shores of its western coastline whilst it is bordered in the north by Ecuador and Colombia, in the east by Brazil, in the southeast by Bolivia and Chile borders it in the south.
It is a relatively safe country filled with very friendly people – unless in the very unlikely event that you bump into a hitherto unknown Amazonian tribe. You would probably find Paddington Bear consuming a large jar of marmalade before that would happen. So come to Peru and enjoy the culture, cuisine and the country's rich biodiversity is something to behold.
The local currency is the Sol.
We will be visiting a remote part of the Peruvian Amazon known as the Manu Biosphere Reserve one of the most biodiverse places on the planet. During our time in Manu we stay in lodges owned and run by the Crees Foundation. They are a Peruvian based not-for-profit NGO dedicated to supporting a sustainable Amazon through better understanding of the value of the rainforest and helping local people to access its resources in ways that are both profitable and that will preserve the forest for the future.
At both ends of the holiday we will be spending time urban birding – in Lima the capital and around historic Cusco, a UNESCO World Heritage Site set 3,400m in the highlands.
This amazing tour will promise to blow your mind and be a birding, indeed, wildlife trip of a lifetime. Aside from howler monkeys, tapirs and gaudily coloured coral snakes there will be lots of Inca history to investigate at the magical Machu Picchu and lost Amazonian tribes to learn about. And that will be just the start!
We can't wait to take you there!
Urban birding in Lima should provide a wealth of species including:
Amazilia Hummingbird
Andean Coot
Andean Gull
Belcher's
Black Skimmer
Black Vulture
Black-crowned Night Heron
Blue-and-white Swallow
Cattle Egret
Cinnamon Teal
Cinnamon Teal
Cocoi Heron
Great Egret
Great Grebes
Grey Gulls
Grey-hooded Gull
Harris' Hawk
Inca Tern
Kelp
Least Bittern
Limpkin
Little Blue Heron
Long-tailed Mockingbird
Many-coloured Rush Tyrant
Neotropic Cormorant
Peruvian Booby
Peruvian Pelican
Pied-billed
Puna Ibis
Roseate Spoonbill
Ruddy Duck
Rufous-coloured Sparrow
Snowy Egret
Southern Beardless Tyrannulet
Southern House Wren
Striated Heron
Turkey Vulture
Yellow-crowned Night Heron
and a host of migrant Nearctic waders
Around Cusco we will on the lookout for:
Bare-faced Ground Dove
Bearded Mountaineer
Black Caracara
Black-chested Buzzard-Eagle
Chilean Flamingo
Cinereous Harrier
Mountain Caracara
Plumbeous Rail
Puna Ibis
Puna Teal
Roadside Hawk
Spot-winged Pigeon
Variable Hawk
White-cheeked Pintail
White-collared Swift
White-faced Ibis
White-tufted Grebe
Yellow-billed Pintail
Yellow-billed Teal
and a host of passerines
Around Machu Picchu we will expect to see:
American Kestrel, Andean Guan, Blue-and-white Swallow, Chiguanco Thrush, Golden-crowned Flycatcher, Saffron-crowned Tanager, Speckled Chachalaca, Spot-winged Pigeon, Torrent Duck, White-capped Dipper, and many more!
The bulk of the bird species will be seen (and more likely heard).
Around the Amazon region we will expect to see:
Black-and-chestnut Eagle, Capped Heron, Cocoi Heron, Fasciated Tiger Heron, Great Black Hawk, Great Potoo, Horned Screamer, Large-billed Tern, Lyre-tailed Nightjar, Plumbeous Kite, Plumbeous Pigeon, Purple Gallinule, Sand-coloured Nighthawk, Spix's Guan, Yellow-billed Tern.
and toucans, parrots, hummingbirds, antbirds and the like, aplenty!
We could see a wide range of mammals including the world's largest rodent the Capybara. Others like Red Brocket, Brown-throated Sloth, Spectacled Bear and Puma are all possible. Up to 11 species of monkey can be seen in the Manu Biosphere Reserve and around the lodges including capuchins and Night Monkeys. In the rivers are caimans meanwhile on land and variously fluttering and buzzing in air are multiple invertebrate species. From army ants and the best to be avoided Bullet Ant through to glorious beetles, butterflies and depending on how much you love them, spiders.
Peru is GMT +6 hours.
Peru is a remarkably easy country to travel around and if reasonable care is taken there should be no reason for anything to go wrong. Always listen to your guides when they are issuing precautionary advice.
This is not an exhausting trek. There will not be excessively long walks into dangerous terrain. Instead, expect a relaxed adventure that is set at your pace. We want you to experience Peru not rush through it.
A reasonable level of fitness will be required for this tour, as we will be occasionally trekking over a variety of terrains carrying daypacks.
If you have a heart or respiratory issues please consult your doctor to confirm that you will be able to be comfortable spending some of the tour at high altitude.
Check with your local health centre that you have the adequate vaccinations.
Bring plenty of insect repellant.
Long sleeves and long trouser bottoms are advisable to ward of unwanted insect attention.
Bring a wide rimmed hat for protection from the sun.
Recommended field guide
Birds of Peru – Thomas S Schulenberg et al (Helm Field Guides)
Duration: 29 August 2021 to 12 September 2021

£3,150 per person plus flight based on twin occupancy.

(Same price as last year!)

Group size: up to 6 participants

Remaining balance due 60 days before travel start date

Second Payment: 29/06/2021

There are several options regarding flights but please make sure that you arrive in Lima before noon on August 29 – the start date of the tour.

For assistance with booking flights

please contact Sacha Barbato
at Travel Counsellors +44 (0)1603 360 099
sacha.barbato@travelcounsellors.com

Please contact us if you have any other queries

Email: tours@theurbanbirderworld.com
From the Concrete Jungle to the Amazon Jungle
29 August 2021 to 12 September 2021
Led by David Lindo in conjunction with the Crees Foundation
Price: £3,150.00
Single supplement: £600.00
Deposit: £630.00
2nd payment: 29/06/2021
View details
Price includes
Half board en-suite accommodation
Breakfast and lunch outside of the Amazon and all meals within the Amazon
Minibus, jeep, boat and train transport
Minibus and jeep transport
Machu Park entrance fees
The services of David Lindo along with a Crees Foundation wildlife guide
The optional loan of a pair of sexy Leica binoculars for the duration of the tour – subject to availability
Price does not include
Airline tickets and airport taxes
All dinners outside of the Amazon
Personal travel insurance
Visas, if applicable
Drinks, laundry and personal items
Gratuities
Stay up to date with the latest news