In Conservation With… is a series of Zoom interviews with some of the leading figures in the natural history sector. I will be in conservation with birders, ornithologists, biologists, conservationists, broadcasters, writers, opinion leaders and today's big thinkers..
The conversations will be factual and intuitive as well as sometimes irreverent and downright silly. The topics to be discussed will range from birding and all that entails to conservation issues, art, music and politics. The ethos behind these sessions will be to leave viewers/listeners enthused and even more curious about our natural world.
Join The Urban Birder World Community here and enjoy the full-length interviews including exclusive Q&A's!
Join in the conservation!
New guests to be announced on a regular basis
Image
Name
Price
Description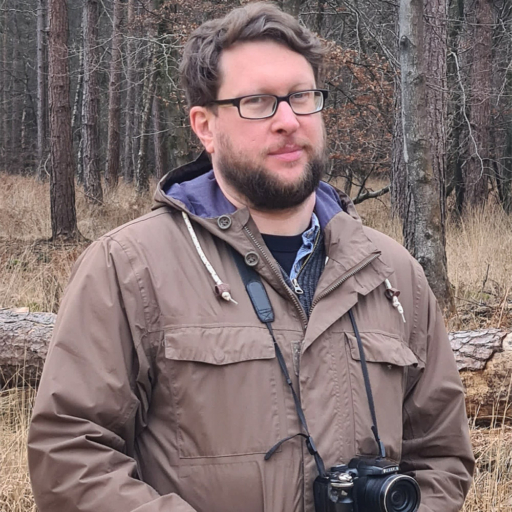 Darren Naish Tuesday 12 December 7pm GMT
Topic: Are the Loch Ness Monster, Big Foot and other mystery animals real?
Darren is an author and palaeozoologist who works on dinosaurs, ancient sea reptiles and the flying pterosaurs. He received his PhD in palaeontology from the University of Portsmouth in 2006. He has published numerous books, mostly recently Ancient Sea Reptiles (Natural History Museum, London/Smithsonian Books) and Mesozoic Art (with Steve White, published by Bloomsbury) and he blogs at Tetrapod Zoology (
tetzoo.com
) where he writes about all manner of zoological topics. He is academically interested in the study of mystery animals, conservation biology and vertebrate evolution in general, and has published articles and books on these topics. He also works for the BBC Natural History Unit and is chief scientific consultant for the Apple TV+ series Prehistoric Planet.
Join this fascinating conversation on cryptozoology.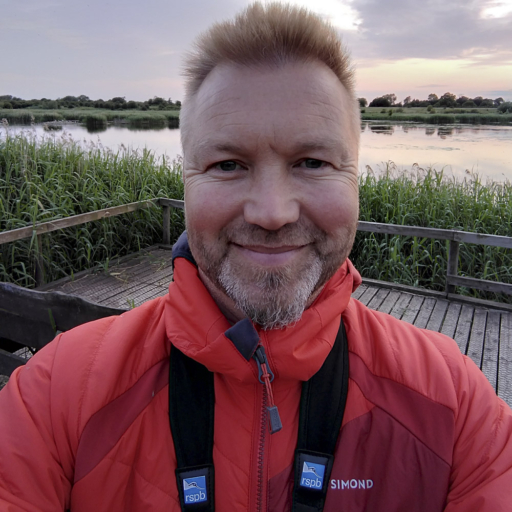 Michael Copleston Wednesday 13 December 7pm GMT
Topic: The UK's wild bird superhighway
Michael is a passionate conservationist who recently took up the role of Director of RSPB England. His background has combined a path through conservation science for more than 20 years, taking him from the tip of Cornwall to the Hebridean Islands in Scotland and beyond. He believes in nature recovery that blends people power and science and has experienced spanning habitat creation and setting up new nature reserves to engaging people with nature, as well as international work in Belarus, Poland and extensively in Shanghai on habitat restoration projects. Michael is now leading the RSPB team in England, working on the 'big levers' we can pull for nature such as policy changes, fundraising, and people engagement, as well as the management and development of over 100 incredible nature reserves such as Ham Wall in the Avalon Marshes, Sherwood Forest, and Bempton Cliffs, covering more than 60,000ha of England. Restoring wetlands in eastern England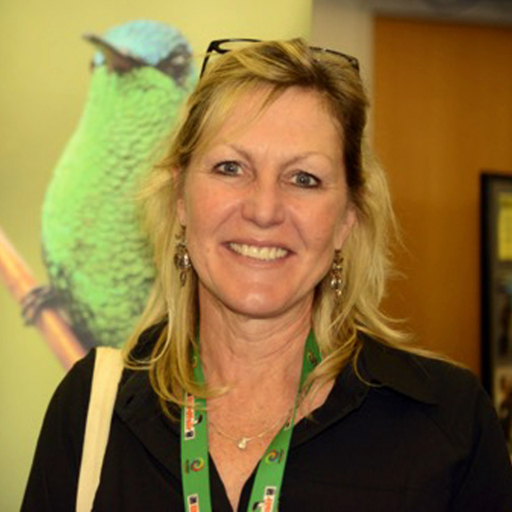 Gina Nichol Thursday 14 December 7pm GMT
Topic: Running nature tours in the US
A naturalist and birder for more than thirty years, Gina first became fascinated with the natural world in rural upstate New York where she spent most of her childhood out of doors. Gina received her B.S. in Environmental Education from Cornell University and her M.A. in Educational Technology from Fairfield University. She began her career as a Naturalist at the Rye Nature Center in Rye, New York. Gina's interest in human/wildlife interactions then took her to Volunteers for Wildlife in Cold Spring Harbor, New York. There she coordinated the operation of a 24-hour Wildlife Crisis Hotline and developed programs dealing with wildlife rehabilitation. In 1987, Gina became Program Director for the National Audubon Society in Greenwich, Connecticut. In that capacity, she led numerous environmental workshops and local field trips. While with the National Audubon Society, Gina also led ecotours for Audubon Nature Odysseys. Destinations included Greenland, Iceland, Scotland, the Pacific Northwest, and Baja California. Upon leaving Audubon, Gina taught biology, chemistry, physical and environmental science and computer courses for several years at Greenwich Academy in Greenwich, Connecticut. While at the Academy, she also worked as the school's Web Manager and Director of Technology. Gina's avid interest in wildlife biology led her to the Yellowstone Institute in Wyoming where she studied animal behaviour as well as methods for tracking animal movements. She also worked on a research project on the Isle of Skye in Scotland where she investigated habitat requirements of Eurasian Otters. In addition, she participated in an Earthwatch study of Mountain Lions in the Jim Sage Mountains in Idaho. Her varied interests and love of the natural world have taken her to all seven continents and Gina has led wildlife tours to Central and South America, Alaska, Antarctica, China, Kenya and countless countries in between. In 2005, Gina founded Sunrise Birding, LLC to offer personalized, authentic, affordable private and small group bird watching and wildlife tours around the world. Learn about the nature tour industry in the US.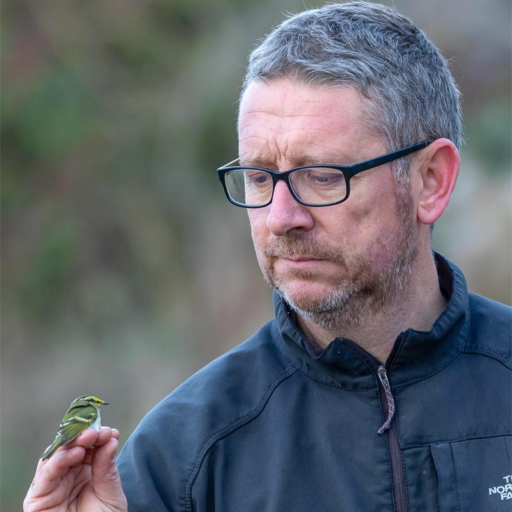 Mark Thomas Tuesday 19 December 7pm GMT
Topic: The Birdcrime Report
Mark is the RSPB's UK Head of Investigations managing a team of intelligence officers and investigations field staff working closely with the National Wildlife Crime Unit and Police who detect and investigate the illegal killing of birds of prey. Mark has worked for the RSPB for 25 years with the last twenty spent in the Investigations team. He is a keen birder and ringer spending his spare time on the Yorkshire coast. He is a member of the British Ornithologists' Union Records Committee (BOURC) assessing potential first records for Britain. Stop the illegal hunting of birds!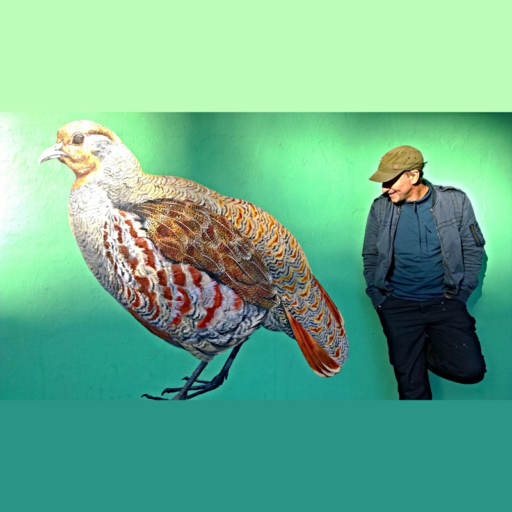 ATM Tuesday 23 January 2024 7pm GMT
Topic: Painting for conservation
ATM paints endangered species on urban walls drawing attention to the environmental crisis to a wide audience by bringing huge images of our native fauna, much of which is disappearing at an alarming rate.   By showing the beauty and significance of these creatures he hopes to inspire interest, curiosity and a desire to protect them and the habitats on which they depend.   He brings colour and beauty into the public domain, out of the galleries and accessible to all, with the aim to inspire active participation in environmental protection and creation. Small individual changes repeated on a large scale can have dramatically positive effects.   He believes that by doing so we would also create a healthier and more beautiful environment for ourselves. Street art can play a valuable role in this cultural shift. A conversation with Britain's foremost conservation street artist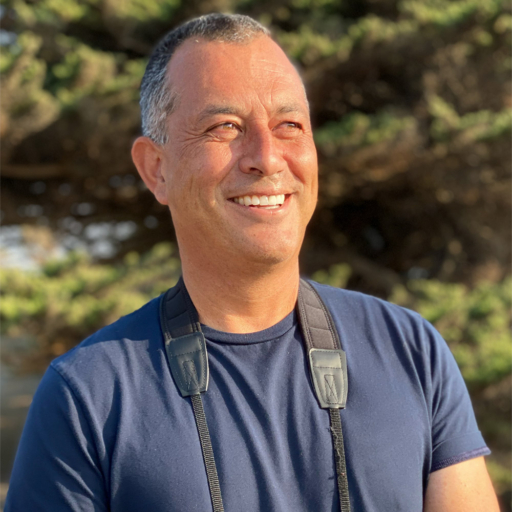 Alvaro Jaramillo Thursday 25 January 7pm GMT
Topic: Desert Petrels
Alvaro is the owner of the international birding tour company, Alvaro's Adventures. He was born in Chile but began birding in Toronto where he lived as a youth. He was trained in ecology and evolution with a particular interest in bird behavior. Research forays and backpacking trips introduced Alvaro to the riches of the Neotropics where he has traveled extensively. He is the author of the Birds of Chile, an authoritative yet portable field guide to Chile's birds. For some time, Alvaro also wrote the Identify Yourself column in Bird Watcher's Digest. He is author of a major New World sparrow chapter for the Handbook of Birds of the World (now Birds of the World) and the new ABA Field Guide Birds of California. Alvaro was granted the Eisenmann Medal by the Linnaean Society of New York; awarded occasionally for excellence in ornithology and the encouragement of amateur bird watchers. He organizes and leads international birding tours as well as a full schedule of pelagic trips in central California. Recently, he started Birding Your Best Life (
birdingyourbestlife.com
) a membership community relating to birding and enjoying birds. Alvaro lives with his family in Half Moon Bay, California.
Studying the behavior of birds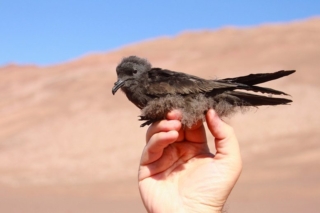 MEETING NOTES
When booking a session please be aware that you will not be able to join In Conservation With… if you book within 120 minutes of the broadcast.
Please also be mindful of the advertised start of the sessions. Be aware of the time differences within your location in the world.
How do I join a meeting? Please visit Zoom Help Center Joining a meeting.
How do I download the Zoom app? Go to https://zoom.us/download and click on the Download button under "Zoom Client For Meetings".
David — what a huge pleasure to be in conversation/conservation with you last night! And my Mum turned up. And my dad later, too, apparently. And another Macfarlane I'd never heard of. So many people saying nice stuff about the conversation, and all of that brought out by your generous, warm, informal style & friendliness.
Loved it. Thank you, my friend. Next time in person, please. With bins and birds!
I highly recommend attending the 'In Conservation With' webinars hosted by David Lindo!
Kabir Kaul is a bright, amusing and articulate 14 year old who has his fingers in many pies and it was great to hear him enthusiastically share his knowledge about birds and the natural world.
Hi David, absolutely loving the webinar series, super idea at this time especially, what a thrill to be able to learn from such talented people on such an intimate forum. And able to ask any questions too! Nevermind the more than generous token payment or even free!!
Thanks so much !!
I loved the Darren Woodhead 'in conversation with…' session; thanks for putting it on. In particular, it was a real treat to watch Darren paint, and I'd love to see more of that. The early notebooks were fun too, as was the 'how I got here…' stuff – but it was the watercolour moving on the page that fascinated me.
I paint watercolours myself, and have recently spent a lot of time sitting by a hedge, trying to paint the birds there – which makes me acutely aware of Darren's observational skills, and controlled yet fluid mark making. Gorgeous to watch.
More, please!