In Conservation With… is a series of Zoom interviews with some of the leading figures in the natural history sector. I will be in conservation with birders, ornithologists, biologists, conservationists, broadcasters, writers, opinion leaders and today's big thinkers.
The conversations will be factual and intuitive as well as sometimes irreverent and downright silly. The topics to be discussed will range from birding and all that entails to conservation issues, art, music and politics. The ethos behind these sessions will be to leave viewers/listeners enthused and even more curious about our natural world.
Join in the conservation!
New guests to be announced on a regular basis
Image
Name
Price
Description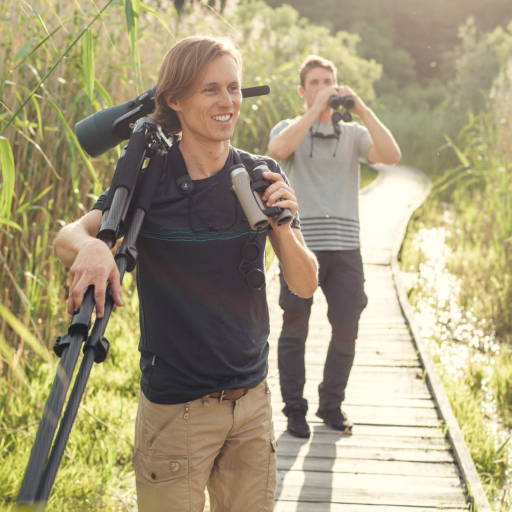 Dale Forbes 6 October 7pm BST
Birderwatching
Dale grew up in the forests and savannas of South Africa, developing a love for nature from a young age. After completing an MSc in Zoology, he moved to Central America to continue his work in conservation biology, working on Scarlet Macaws and Whale Sharks. Dale has been with SWAROVSKI OPTIK since 2009 and is the Head of Strategic Business Development. In this role he is focussed on the mid-term strategic development of the company, developing global partnerships, the management of the main target groups and global market insight. Passionate about conservation, he is a member of BirdLife International's Advisory Board. Learn about Dale's interesting research on the birders of the world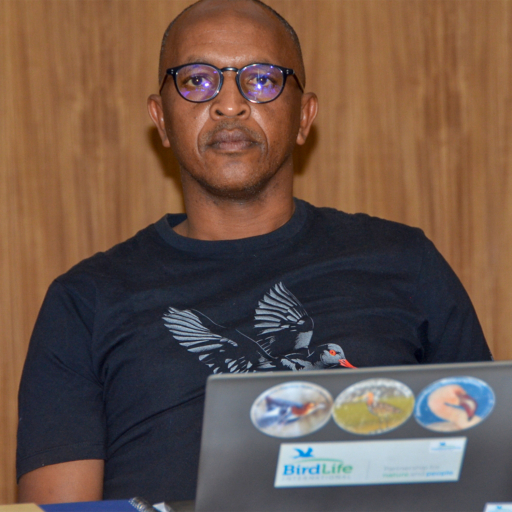 Geoffroy Citegetse 10 October 7pm BST
BirdLife Senegal and the Great Green Wall
With more than 20 years' experience in conservation in Africa, Geoffroy has been working with BirdLife and national NGOs in West Africa and East Africa to support the conservation of migratory birds and the sites and habitats that sustain them. He coordinates the conservation of the East Atlantic Flyway: the collaboration between BirdLife and Pan African Great Green Wall and linking with regional initiatives and supporting national and local engagement in conservation.
Learn about Geoffroy's fascinating work to protect African birds
[caption id="attachment_20053" align="aligncenter" width="320"]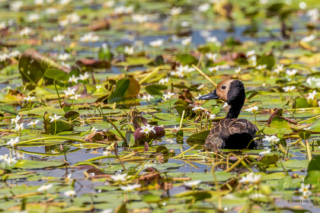 White-faced Whistling-Duck[/caption]
Hans Pohlmann 13 October 7pm BST
Saving Europe's Vultures
Hans is president of the
Vulture Conservation Foundation
. This Dutch based foundation is the world's leading wildlife organisation solely dedicated to protecting, conserving and restoring Europe's vultures species. Over the last century the populations of Bearded, Cinereous, Egyptian and Griffon Vulture have declined dramatically and seen their distribution ranges across the continent severely restricted. The VCF is working towards reversing this and our conservation initiative to return the Bearded Vulture to the Alps mountain range is one of the most remarkable wildlife comeback stories of the last 50 years. It really shows that vulture conservation does work. Hans' first acquaintance with the VCF was when he returned a weakened Bearded Vulture back to the Alps in the back of his car. Since then, he has worked on several projects while representing the VCF. He holds the voluntary position of President of the foundation since January 2021. His education includes studying Spatial Planning and he has also worked at three different consultancy firms during the past 18 years. Currently, he is Director of Conservation at Dutch NGO, Stichting Landschap Overijssel. In this role, he is responsible for the management of 64 different nature-reserves. He is an avid birder in his free time.
Learn about the conservation efforts for Europe's vultures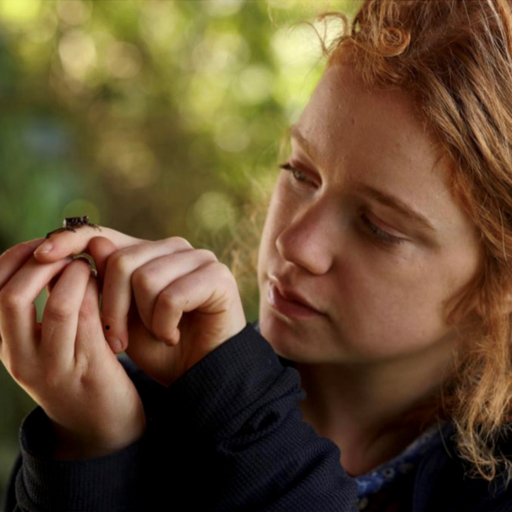 Bella Lack 17 October 7pm BST
Tomorrow's conservationists
Bella is a teen conservationist who began her campaigning work at 12 years old. She became an ambassador for the Born Free Foundation, Save The Asian Elephants, RSPCA, and the Jane Goodall Institute in order to help spread the message (especially amongst the youth) around the necessity for taking action to protect our remaining wildlife. She delivers speeches in order to aid this goal including at the People's Walk for Wildlife, the Illegal Wildlife Trade Conference in 2018 and she also delivered a TEDx talk in Brighton in 2019. She worked on a Cesar nominated feature-length documentary —featuring primatologist Jane Goodall— in order to uplift solutions to the sixth mass extinction crisis. Bella has also written a book called Children of the Anthropocene (published by Penguin in June 2022). It highlights the youth who are combatting the environmental crisis feeling a need to focus on the path ahead and to create a new narrative rather than just rail against the current situation. Bella co-founded the Reserva Youth Council in early 2019 and in 2021 was Co-Chair of the Civil Society and Youth Advisory Council for COP26. Children of the Anthropocene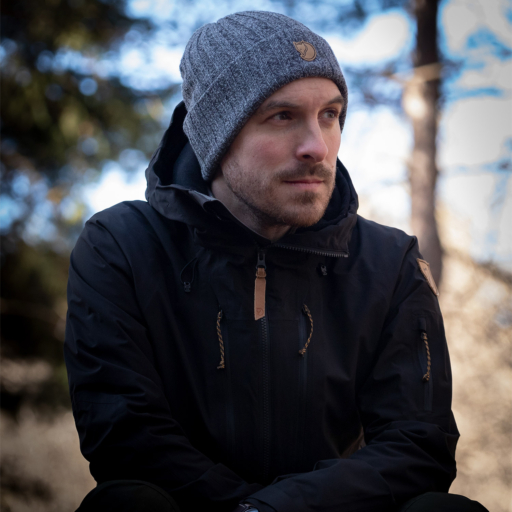 Andrew Budziak 24 October 7pm BST
Urban Wildlife Photography
Andrew is an award winning journalist, photographer and host. He specializes in telling stories about our changing world and those ensuring those changes are for the better. He is passionate about urban wildlife and loves photographing it. Andrew's work has been published both nationally and internationally. In 2021, Andrew's image of a raccoon in the night was listed as one of Canadian Geogrpahic's Wildlife Photos of the Year. Andrew's camera work received an Emmy nomination for his part in the Eater series Mise En Place. Andrew's story and work have been featured in numerous outlets including the BBC, CBC, CTV, Global News, CP24, the Toronto Star, BlogTO, and Toronto Life. Learn the secrets to taking great images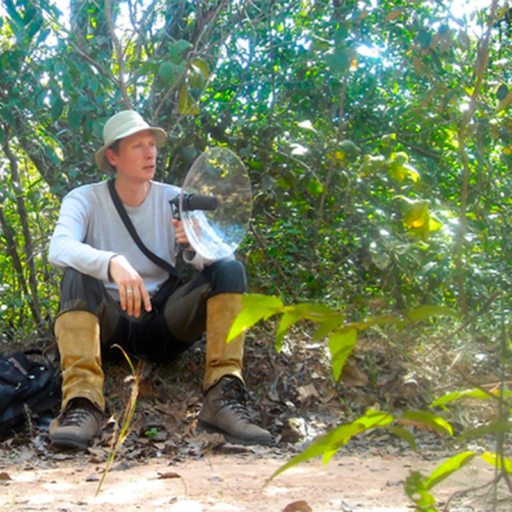 Dr Bob Planque 27 October 7pm BST
The story of Xeno-canto
Bob is co-founder and administrator of Xeno-canto, the worlds largest repository of openly shared recordings of birds - and soon also of other animal groups. He started this platform in 2005 together with Willem-Pier Vellinga and built up a community of nature sound enthusiasts that share recordings, knowledge and experience through xeno-canto. At this moment it contains recordings of about 95% of all bird species on the planet. Because of its open character some of these recordings have been used for science, radio shows, podcasts, etc. Xeno-canto - the sound repository of bird sounds from around the world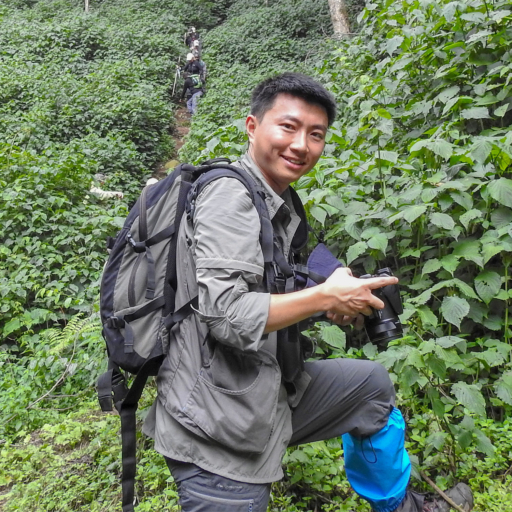 Yifan Li 7 November 7pm GMT
Bird conservation within China
Born in 1988, Yifan is a husband, birder, naturalist and conservationist. He is the founder of Zigong Bird Watching Society since 2015 and founder of Yiqu Nature Conservation Centre since 2018. He is also the organiser and guide for international birding races held in China e.g. Longzhou, Qinyuan & Poyang Lake. Plus, translator of bestselling nature books in China e.g.
Guide to the Birds of China
, an
Identification Guide to the Ducks
.
What is the birding scene like in China?
[caption id="attachment_20056" align="aligncenter" width="320"]
Slaty-legged Crake[/caption]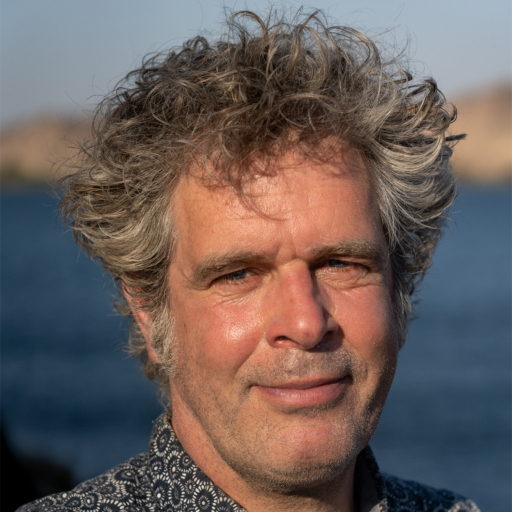 Barend van Gemerden 10 November 7 GMT
The Conservation of Migratory Birds
Bird migration is one of the greatest phenomena of the natural world. Through their incredible journeys migratory birds connect countries, continents and cultures. Sadly, many populations of migratory birds are in decline. Keeping migratory birds safe is a priority for the 116 nature conservation organisations united in the BirdLife Partnership. Barend would like to bring you up to speed with the successes and challenges of migratory bird conservation. Barend has been involved in migratory bird conservation for close to 20 years. First with a focus on the East Atlantic Flyway while working for Vogelbescherming Nederland, the BirdLife Partner in The Netherlands. Since 2016 he is the coordinator of BirdLife's Flyways Programme and works together with nature conservationists along flyways worldwide. Learn about BirdLife's Flyways Programme
MEETING NOTES
When booking a session please be aware that you will not be able to join In Conservation With… if you book within 120 minutes of the broadcast.
Please also be mindful of the advertised start of the sessions. Be aware of the time differences within your location in the world.
How do I join a meeting? Please visit Zoom Help Center Joining a meeting.
How do I download the Zoom app? Go to https://zoom.us/download and click on the Download button under "Zoom Client For Meetings".
David — what a huge pleasure to be in conversation/conservation with you last night! And my Mum turned up. And my dad later, too, apparently. And another Macfarlane I'd never heard of. So many people saying nice stuff about the conversation, and all of that brought out by your generous, warm, informal style & friendliness.
Loved it. Thank you, my friend. Next time in person, please. With bins and birds!
I highly recommend attending the 'In Conservation With' webinars hosted by David Lindo!
Kabir Kaul is a bright, amusing and articulate 14 year old who has his fingers in many pies and it was great to hear him enthusiastically share his knowledge about birds and the natural world.
Hi David, absolutely loving the webinar series, super idea at this time especially, what a thrill to be able to learn from such talented people on such an intimate forum. And able to ask any questions too! Nevermind the more than generous token payment or even free!!
Thanks so much !!
I loved the Darren Woodhead 'in conversation with…' session; thanks for putting it on. In particular, it was a real treat to watch Darren paint, and I'd love to see more of that. The early notebooks were fun too, as was the 'how I got here…' stuff – but it was the watercolour moving on the page that fascinated me.
I paint watercolours myself, and have recently spent a lot of time sitting by a hedge, trying to paint the birds there – which makes me acutely aware of Darren's observational skills, and controlled yet fluid mark making. Gorgeous to watch.
More, please!