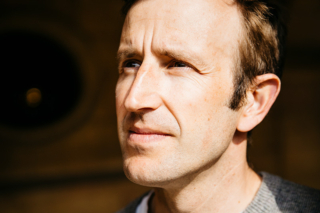 ROBERT MACFARLANE Thursday 18 June 7pm BST
An interview with one of Britain's most celebrated nature writers
Robert Macfarlane is the author of books about nature, place and people including Underland, Landmarks, The Old Ways and The Wild Places. In 2017 he and the artist Jackie Morris published The Lost Words, a 'spell book' in celebration of nearby nature, a copy of which has been donated by community campaigns to nearly two-thirds of primary schools in England, Scotland and Wales.
He is a Fellow of Emmanuel College, Cambridge, and a founding trustee of Action For Conservation, a youth charity that works with 12-17 year olds to inspire a lifelong commitment to nature and conservation. The charity's current work includes The Penpont Project in mid-Wales, the world's biggest youth-led largescale landscape regeneration project.
Robert will be talking about his life in nature.