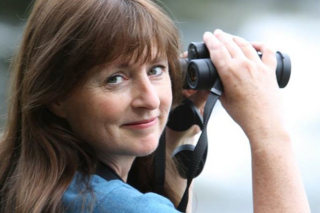 MIRIAM DARLINGTON Thursday 28 May 7pm BST
An insight into a nature writer's mind.
Miriam is a journalist and creative writing tutor at Plymouth University. She is author of a book of poetry (Windfall) and two nature books; Otter Country (Granta, 2012) and Owl Sense, Guardian Faber 2018. This study of the wild owl and its folklore and mythology concentrated on Britain's own owl species as well as the ecological reality of all 13 species across Europe, it was published by Guardian Faber in 2018 and serialised by BBC Radio.
She writes for many newspapers and magazines, as well as her regular column, the Nature Notebook at The Times. Miriam lives in Devon.
Miriam will talk about her writing process.