Walthamstow Wetlands, London, England
January 25, 2020

FULLY BOOKED

March 7, 2020

FULLY BOOKED
Brooklyn, New York, USA
Baron's Haugh RSPB Reserve, Motherwell, Scotland
About Baron's Haugh read more at: www.rspb.org.uk
Watching birds in urban areas is far easier than what you may have imagined. There is more out there and just pigeons. Over 600 species have been found within the UK since records began and over 90% have been discovered in our urban areas. Birds are everywhere, even in the heart of the concrete jungle. The knack is learning how to notice and eventually recognise the birds that share our urban lives.
The Urban Birder Course will be an introduction to appreciating the abundant birdlife in our urban areas. It will cover the definition of an urban bird, recognition techniques and tips on attracting birds into your garden.
Led by experienced urban birder Gary Elton, the venues for the courses will be:
The internationally renowned, Walthamstow Wetlands in London. Easily accessible by public transport, this superb location is one of the largest urban wetlands in Europe and is home to a large number of species, some of which are scarce elsewhere in London. Birds like Cetti's Warbler, Common Kingfisher and Great Crested Grebe are all likely on your visit plus many more.
We also have a course to be held in the fantastic coastal city of Málaga. You will be led by Luis Alberto Rodríguez, the city's own Urban Birder, around the Mouth of the Guadalhorce River Reserve – an exciting spot right next door to bustling Málaga. Whilst being taught the art of urban birding expect to see Mediterranean Gulls, Black-winged Stilts, Greater Flamingo and the area's speciality, the White-headed Duck.
In New York the course will be held in Brooklyn, NY during the height of spring migration. You will visit various locations including Brooklyn Heights Promenade, Brooklyn Borough Hall, Cadman Plaza and other urban green spaces in the area. You will learn about urban birding and practice in the field with fabulous landmarks such as the Statue of Liberty and the Brooklyn Bridge as a backdrop. You can expect to encounter migrating warblers, vireos and more, including the area's breeding species such as Grey Catbird and Barn Swallow.
The Scottish course will be held at the very urban Barons Haugh RSPB Reserve in Motherwell. Join David Lindo as he opens your mind to urban birding whilst hopefully pointing out Kingfisher and the other breeding residents of this very interesting reserve.
Finally, ever tried birding in wonderful wonderful Copenhagen? Join David as he leads you through to some of this historic city's hidden urban birding hotspots. You will learn about urban birding craft whilst looking out for a host of unlikely species and early migrants.
Keep an eye out for new course dates in different locations in the UK and beyond.
The courses are usually held on Saturdays (and occasionally Sundays) starting at 10am finishing at 4pm. Please check the individual courses for their start times as they may vary. Although there is a lovely café at the Walthamstow Wetlands it is advised that you bring your own lunch on all of our courses because it will save time waiting to be served in long queues!
Above all it will be fun, irreverent, factual and educational.
Most components of this course will be held outdoors in the field so please dress accordingly to the season. Always dress warmer than what the day appears to be because hours in the field can be surprisingly chilly. Also, try to wear adequate footwear as it could get muddy or slippery.
The topics that will be covered include
Bird identification: recognising the usual suspects in urban areas.
Becoming a garden birder: what food to provide and how, what flora to establish and where to place nest boxes.
Optical equipment: how to use binoculars, when to use telescopes and basic wildlife photography tips with a recognised wildlife photographer.
Fieldcraft: how to actually watch birds in the field and what to wear whilst doing it.
Finding a local patch: how to identify good urban habitats and recording the birds you discover.
Urban bird migration: learning about the reasons why birds migrate.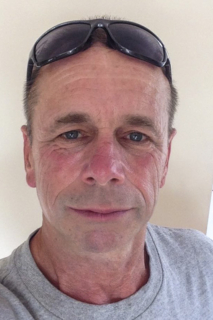 Gary Elton
A keen birder from the tender age of nine, Gary spent the majority of his early years birding near his childhood home, in and around North West London. Local patches in later years included Wormwood Scrubs with David Lindo and Hilfield Park Reservoir where at this latter site he also served as site warden for 12 years on behalf of the Herts and Middlesex Wildlife Trust. Gary also served as a Herts Bird Club committee member and has contributed to several birding publications and made several television appearances.
Gary now lives in Norfolk and plays an active part in birding there working part time at Holme Bird Observatory. He is a qualified ringer involved in running a local constant effort ringing site for the British Trust for Ornithology. Tour leading has become a major part of his working life and recent destinations include Israel, Northern Greece, Iceland, Spain, Bulgaria and The Gambia with other visits to Morocco, Switzerland, Mexico and North and South America. His other work also revolves around birds, primarily working off shore gathering data on seabirds and cetaceans.
You can reach him at: tours[@]theurbanbirderworld.com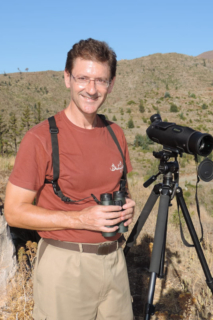 Luis Alberto Rodríguez
Deeply influenced during his childhood by the late and revered Spanish naturalist Félix Rodríguez de la Fuente, Luis's passion for birds really took off when a teacher gave him an old bird field guide. There commenced a lifetime of searching for birds in his native Málaga.
An old friend of David Lindo, he now runs his own bird tour company, Birdaytrip, and he is actively involved in a project to protect the Montagu's Harrier in Andalucia.
You can reach him at: tours[@]theurbanbirderworld.com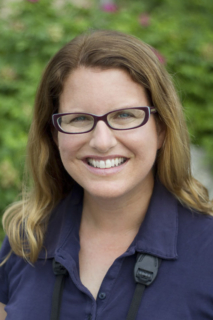 Heather Wolf
Urban birder, photographer and author of Birding at the Bridge: In Search of Every Bird on the Brooklyn Waterfront, Heather is a keen educator. Originally from the west coast, she has made Brooklyn her home and has single handily put Brooklyn Bridge Park on the ornithological map.
You can reach her at: tours[@]theurbanbirderworld.com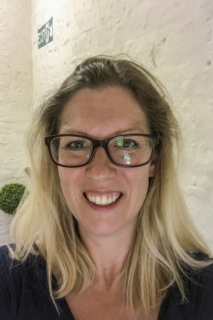 Sacha Wells
Sacha is an organisor extraordinaire. She has organised the lives of several household names and for us she is the engine room behind the successful running of The Urban Birder Courses.
She will be your first port of contact when you are enquiring about our courses.
You can reach her at: sachawells[@]theurbanbirder.com