Strait Birding
&

Cetaceans Autumn Tour

Witness the Straits of Gibraltar migration spectacle over land and sea!
Straits of Gibraltar (Andalusia – Spain)

Simon Tonkin & Niki Williamson
£900 per person excludes flights

40 days before travel start date
Free loan of Leica Ultravid binoculars is available for the duration of the tour – subject to availability.
Please ask for details.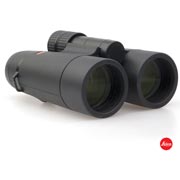 This southernmost province of Spain is perhaps best known for its fantastic tapas, passionate discussions and welcoming people. However, it is also the most biodiverse region not only in Spain but the whole of Europe.
Because of its strategic position at the gateway of two continents, the land here has changed hands countless times in history between the ruling forces of Europe and North Africa, so the culture here is a fascinating blend of Mediterranean and Moroccan. The flora and fauna here too provides tantalising glimpses of nature from across the waters and from a migratory bird's perspective it is quite simply the centre of the world!
The local currency is the Euro.
The Straits of Gibraltar are just 14 km wide and provide migrant birds with an ideal crossing point of the Mediterranean. Soaring birds are able to make use of the thermals that form over the Rock of Gibraltar and the Moroccan peak of Jebel Musa to gain height to help them on a treacherous part of their journey.
This fluky combination of geography and geology means a helping hand for birds and quite simply spectacular birding for us! We will visit the very best places to watch as an estimated 250,000 raptors pass over the area, as well as untold thousands of other journeying passerines and seabirds.
This incredible natural phenomenon will be happening all around us, meaning you can sit back with a nice cold beer and simply enjoy these unforgettable scenes.
A boat trip into the Straits itself will let you get close and personal with the many cetacean species that can be found in spring and autumn, such as Common, Bottlenose and Striped Dolphins and Long-finned Pilot Whale – even Fin, Sperm Whales and Orca are possible here.
There will also be time to explore the local area in and around Tarifa where we will indulge in some fantastic urban birding around the Old Town plus visit some superb wetland, farmland and woodland areas.
A massive migration event is in progress at this time of year, as birds journey south to winter.
We hope to see several species of raptor including Griffon Vulture, Egyptian Vulture, Bonelli's Eagle and Spanish Imperial Eagle alongside tens of thousands of migrating raptors Honey Buzzard, Black Kite, Short-toed and Booted Eagles, interspersed with huge flocks of White and Black Storks and European Bee-eaters.
Resident Spanish specialities include Firecrest, Short-toed Treecreeper, Crested Tit and the re-introduced Northern Bald Ibis – globally threatened species.
Visits to wetlands should yield a host of waders including Kentish Plover, Sanderling, Little Stint and Collared Pratincole, as well a star birds like Purple Swamphen, Eurasian Spoonbill and Greater Flamingo.
Our boat trip should give us views of Cory's and Scopoli's Shearwaters as well as Long-finned Pilot Whales, Common and Striped Dolphins and possibly Sperm Whale.
27 August
We begin with a flight to Gibraltar from where we will transfer to our delightful eco-resort in tranquil woodland near Tarifa, the centre of birding in the Straits.
Our base at Huerta Grande is ideal for watching the migration as it is located between two natural parks in the hills above the Straits of Gibraltar, amongst lush Cork Oak forest. We should witness many hundreds of migratory birds making the crossing to their wintering grounds in Africa, including Egyptian Vultures, Short-toed and Booted Eagles, Honey Buzzards, Black Kites and both Black and White Storks.
Overnight stay and dinner at Huerta Grande Eco Resort.
28 August
Weather permitting; we will take a boat excursion into the Straits to witness the seabird passage and cetaceans. We will be on the lookout for Cory's and Balearic Shearwaters and European Storm Petrel among other species, plus the three species of resident dolphin (Common, Bottlenose and Striped) and the resident pods of Long-finned Pilot Whale.
Once back on dry land, we will have a go at some urban birding around the old town of Tarifa where we can encounter Common Bulbul and breeding Lesser Kestrels. We will enjoy a picnic lunch in the old town square where by simply looking up we'll be able to see migrating raptors and storks crossing over this historic town.
Overnight stay and dinner at Huerta Grande Eco Resort.
29 August
We willl spend the morning at Los Lances Nature Reserve, a small area of intertidal habitat on Tarifa beach. On the short walk across low intensity farmland we may see Crested Lark, Tawny Pipit, Greater Short-toed Lark, Yellow Wagtails and Corn Bunting.
A boardwalk takes us out to a hide, from where we can look across the lagoons to see birds including Common Ringed and Kentish Plover, Sanderling and Little Stint. There's a decent chance of visiting Osprey here too and the seabirds can include Sandwich and Caspian Terns plus, the once extremely rare Audouin's Gull.
Migratory movement is completely dependent on wind strength and direction. Depending on whether birds are crossing or gathering inland waiting for their moment, this afternoon will be spent at one of several local raptor watchpoints making the absolute most of whatever the conditions bring us.
Overnight stay and dinner at Huerta Grande Eco Resort.
30 August
Today, alongside more raptor watching at sites with stunning views across the Straits to North Africa, we will make a visit to the nearby Barbate salt pans. This area offers a fantastic selection of waders that change every day as well as some real stars like Eurasian Spoonbill, Greater Flamingo and Osprey.
Also close by is the town of Vejer de la Frontera, where a successful reintroduction programme of the Critically Endangered Northern Bald Ibis took place in 2008. From thirty pairs the birds now number around 78 pairs. We should be able to see these engaging and quirky birds at their nesting colony or grazing on surrounding farmland.
Overnight stay and dinner at Huerta Grande Eco Resort.
31 August
Today, we will visit the farmland and wetlands of La Janda. The huge area of low intensity farmland was once a vast wetland on a par with Donana in terms of its ecological importance. It has long since been drained for agriculture, but amongst the rice fields, managed pools and ditches some real wetland gems remain hinting at its former natural glory.
Amongst many hundreds of White Stork and Glossy Ibis we should see many waders, wildfowl and raptors. Birds such as Purple Swamphen, Marsh Harrier, Black-winged Kite should be on show as well as a chance of Spanish Imperial Eagle and Bonelli's Eagle whilst the farmland areas should yield Spanish Sparrow and Calandra Lark.
Overnight stay and dinner at Huerta Grande Eco Resort.
1 September
Our last full day in Spain we will take time to explore our rich local surroundings in the Los Alcornocales Natural Park. This is the biggest cork oak forest in Europe and especially unique in the way that it gathers moisture coming in off the ocean to create a warm Mediterranean cloud forest. We could see some adorable local avian specialities in the form of Western Bonelli's Warbler, Firecrest, Crested Tit, Hawfinch and Short-toed Treecreeper. Almost anything can turn up here during autumn migration as passerines collect amongst the trees to gather strength for their southwards crossing of the Straits.
There are also a host of interesting rare plants to see here, such as the quasi-endemic carnivorous plant Drosophyllum lusitanicum, which occurs only here and in some areas of Portugal.
We will also have a look at the high rocky cliffs of Sierra de la Plata. Here, amongst the eerie screeching of the resident Griffon Vulture colony, mountain specialities such as Blue Rock Thrush, Crag Martin, and Rock Bunting are all likely to be encountered.
We should again find ourselves in the midst of the autumn raptor migration and will take our final chance to sit back and relax with a picnic and a glass of wine at a raptor watchpoint as the spectacular birds drift overhead.
Overnight stay and dinner at Huerta Grande Eco Resort.
2 September
Sadly, our trip comes to an end today and it will be time to make our own migratory journey back to the UK.
This trip is suitable for all ages and abilities.
A moderate amount of walking is involved with no uphill treks.
The weather can range from being mild to pretty hot. It can also be wet so bring waterproof attire and walking boots.
Recommended field guide
Collins Bird Guide – Lars Svensson, Killian Mullarney & Dan Zetterström
Price: £900 per person excludes flights

Group size: up to 15 participants

Remaining balance due 40 days before travel start date
Please contact us if you have any other queries

Email: tours@theurbanbirderworld.com
Price includes
Full board accommodation
All meals
Transport in a comfortable minibus
Entrance fees to reserves and national parks
The services of locally-based TUB Tour Leaders Simon Tonkin & Niki Williamson.
The optional loan of a pair of sexy Leica binoculars for the duration of the tour – subject to availability.
Price does not include
Airline tickets and airport taxes
Incidental refreshments at cafes and bars.
Items of a personal nature
All alcoholic beverages
Personal travel insurance
Stay up to date with the latest news