Sri Lanka 2019
Whales, Rails and Quails – plus a whole lot more!
Please contact us if you have any other queries

Email: tours@theurbanbirderworld.com
Phone: +44 (0) 330 4000 440 (9am to 5pm, Monday to Friday)
£2,995 per person including flights. Based on twin occupancy

60 days before travel start date i.e. 2 January 2019
Free loan of Leica Ultravid binoculars is available for the duration of the tour – subject to availability.
Please ask for details.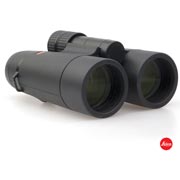 Formally known as Ceylon, Sri Lanka has a documented history that goes back 3,000 years. Separated from India by the Gulf of Mannar and the Palk Strait, at its nearest point it is a mere 32km away from the aforementioned subcontinent. The culture is very rich in Sri Lanka, and the food – to die for.
Sri Lanka is one of the 25 biodiversity hotspots in the world and despite its small size it has the highest biodiversity density in the whole of Asia. It has a lot of unique species with 27% of its flowering plants and 22% of its mammals being endemic. Over 435 species of bird have been recorded in the country of which, 28 are endemic. The country has 24 nature reserves that are home to a plethora of birds plus Asian Elephant, Leopard, Sloth Bear and Indian Pangolins.
The local currency is the Sri Lankan Rupee.
This tour is a wonderful introduction to Sri Lanka. It will be my first visit to the country and so I hope you will enjoy the adventure and exploring all that Sri Lanka has to offer with me.
Whilst birding will be the focus of this tour we will also embrace some of Sri Lanka's other rich wildlife and diverse culture. We will visit a range of habitats including national parks, forest reserves, the seashore, wetlands and of course, urban areas.
Most days will start at 0530 or 0600 returning back to our accommodation at between 1500 and 1800. We will take pack lunches with us on most days. When we visit Yala and Bundala we will be transported in National Park Jeeps. In Sinharaja, the birding will be done mainly on foot. You will need to be reasonably fit and able to walk in a variety of terrains carrying a small daypack containing your lunch and personal items.
Asian Brown Flycatcher
Barred Buttonquial
Besra
Black Bulbul
Black-capped Bulbul
Black-naped Monarch
Broad-billed Sandpiper
Brown-breasted Flycatcher
Brown-capped Babbler
Brown-headed Gull
Caspian Tern
Chestnut-backed Owlet
Crested Goshawk
Crested Hawk Eagle
Crested Serpent Eagle
Crimson-backed Goldenback
Crimson-fronted Barbet
Dark-fronted Babbler
Dollarbird
Great Thick-knee
Greater Crested Tern
Greater Flamingo
Greater Painted Snipe
Greater Sandplover
Green Warbler
Green-billed Coucal
Grey-headed Fish Eagle
Gull-billed Tern
Indian Blue Robin
Indian Peafowl
Indian Pitta
Large-billed Leaf Warbler
Layard's Parakeet
Legge's Flowerpecker
Lesser Crested Tern
Lesser Sandplover
Little Pratincole
Malabar Trogon
Marsh Sandpiper
Mountain Hawk Eagle
Orange-billed Babbler
Oriental Dwarf Kingfisher
Painted Stork
Red-faced Malkoha
Red-necked Phalarope
Rufous-bellied Eagle
Serendib Scops Owl
Spot-billed Pelican
Spot-winged Thrush
Sri Lanka Blue Magpie
Sri Lanka Frogmouth
Sri Lanka Green Pigeon
Sri Lanka Grey Hornbill
Sri Lanka Hanging Parrot
Sri Lanka Junglefowl
Sri Lanka Myna
Sri Lanka Scimitar Babbler
Sri Lanka Swallow
Tickell's Blue Flycatcher
Velvet-fronted Nuthatch
Watercock
White-bellied Sea Eagle
White-winged Black Tern
Yellow-fronted Barbet
Yellow-wattled Lapwing
and many more
Blue Whale, Sperm Whale, Asian Elephant, Leopard, Sloth Bear, Purple-faced Langur, Indian Pangolin and many more.
March 3 – depart London Heathrow at 20:40 hours
March 4 – Arrive in Colombo at 12:40 hours
Transfer to Jetwing Colombo. After settling in we will indulge in early evening birding in Viharamahadevi Park, the biggest public open space in the city. In March, the trees are in beautiful flower and many of the more common birds of Sri Lanka can be found including Yellow-billed Babbler, Red-vented Bulbul, Common Tailorbird, Magpie Robin and the absolutely stunning Purple-rumped Sunbird.
Overnight stay and dinner at Jetwing Colombo.
March 5 – Urban birding in Colombo
We will spend the morning urban birding in Colombo including visits to Colombo Fort and harbour area, Galle Face Green and Beira Lake.
Colombo is a modern sprawling city. Its historical centre is around the harbour, the Fort district and the bustling bazaar and former Dutch colonial area of Pettah. The Fort itself no longer exists and the area now is a mix of old and new buildings. Immediately south of the Fort district is Galle Face Green. It is an ocean-side urban park that stretches for 500 metres along the coast. It is flanked by the quaint and historic Galle Face Hotel and the mouth of the canal that feeds the pea-green Beira Lake where the endangered Spot-billed Pelican can be seen. There are two islands in the lake, one a park and the other a place for meditation with various Buddha statues.
We will spend the afternoon birding in the Talangama Wetlands. Located on the outskirts of the city, this complex of ponds, canals and paddy fields is a rich and varied wetland site. We will be looking out for Lesser Whistling Duck, Cotton Pygmy Goose, the gorgeous Pheasant-tailed Jacana, Stork-billed Kingfisher and many others. Talangama Wetlands is an urban oasis for birds as well as a haven for dragonflies and butterflies. It might also be possible for us to see the endangered and endemic Purple-faced Langur, Palm Civet and Indian Brown Mongoose.
Overnight stay and dinner at Jetwing Colombo.
March 6 – leave Colombo for Sinharaja
After breakfast we will leave Colombo for Sinharaja Forest Reserve, the last major largely undisturbed area of rainforest left in Sri Lanka. Although being a "proper" rainforest, a proportion of it is in fact thick secondary forest – a positive result of the heavy logging of the original primary forest. Although a relatively small area – 21km from east to west and a maximum of 7km from north to south – it is of international significance and has been designated a Biosphere Reserve and a World Heritage Site by UNESCO.
We can hope to see Sri Lanka Spurfowl, Rufous-bellied Eagle, Red-faced Malkoha, and Ashy-headed Laughing Thrush amongst many other species. Mammal-wise, Sambar and Muntjac Deer could be possible and Purple-faced Langurs should be around as well as possible Indian Crested Porcupine.
Overnight stay and dinner at Blue Magpie Lodge, Sinharaja.
March 7 – birding in Sinharaja Rain Forest
We will spend a day in the Sinharaja Forest Reserve which is home to all 28 Sri Lankan endemic birds. So we will be on the lookout for species like Red-faced Malkoha, Orange-billed Babbler, Green-billed Coucal, Sri Lanka Scimitar Babbler.
Overnight stay and dinner at Blue Magpie Lodge, Sinharaja.
March 8 – birding the morning at Sinharaja Rain Forest
Today we will spend another day leisurely searching for more birds with endemics like Serendib Scops Owl, Sri Lanka Blue Magpie and Sri Lanka Grey Hornbill high on the list.
Overnight stay and dinner at Blue Magpie Lodge, Sinharaja.
March 9 – a move to Tissa
After a productive time spent in Sinharaja we will then travel to Tissa. After arriving in the early afternoon, we will start to bird in the Tissa Wetland visiting the three Tissa Wewa Tanks that attract a lot of waterbirds. They are ancient reservoirs built to facilitate rice cultivation in dry areas and are now part of Sri Lanka's Wetland Management. Painted Stork, Asian Openbill, Yellow Bittern, the endemic Sri Lanka Wood Shrike, Clamorous Reed Warbler are possible as well as other great birds.
Overnight stay and dinner at Peacock Reach, Tissa.
March 10 – Yala National Park
After breakfast we will enter the very beautiful Yala National Park with its mixture of habitats – bush, scrub, plains, brakish lagoons and rocky outcrops. We will hope to find Blue-faced Malkoha, Orange-breasted Green Pigeon, Golden Bush Lark and White rumped Shama.
Other animals that we could encounter may include Leopard, Asian Elephant, Spotted and Samba Deer, Indian Brown Mongoose and Mugger Crocodile.
We will also visit one of the best areas for birding in Yala along the riverine forests on the Menik Ganga.
Overnight stay and dinner at Peacock Reach, Tissa.
March 11 – Bundala National Park
Bundala is an important wetland sanctuary. The area of open scrub around the coastal lewayas offers great opportunities for observing wading birds. Birds like Watercock, Yellow-wattled Lapwing plus waders like Curlew Sandpiper, Little Stint and Kentish Plover can all be found. Bundala is particularly rewarding for its winter migrants from Eastern Europe (September – March).
One of the park's highlights is the large flocks of Greater Flamingo that travel from the Rann of Kutch in India (August – April). Other birds the we will be looking out for will include Spot-billed Pelican, Brown-headed Gull, Gull-billed, Caspian, Lesser Crested and Greater Crested Terns, Lesser Whistling Duck, Cotton Pygmy Goose, Lesser Adjutant, Black, Yellow and Cinnamon Bitterns.
Overnight stay and dinner at Peacock Reach, Tissa.
March 12 – Kataragama then onto Mirissa on the south coast
In the early morning we will drive to the sacred city of Kataragama for the Puja (religious ceremony). This is an important religious pilgrimage site dating back to 2nd century BC for Buddhists, Muslims and Hindus. The morning Puja involves the temple elephant placing a single lotus flower in front of a statue of Buddha and kneeling at the shrines to Ganesh and Maha Devale. The shrines are then open to the worshippers. The ritual is enchanting. Whilst all the festival excitement is going on the avian entertainment will be provided by a cast that includes Cattle, Little and Intermediate Egrets, Asian Openbill, marauding Crested Serpent Eagle and loudly calling Asian Koel.
Thereafter, we will travel to Mirissa on the south coast. Once we have settled in our accommodation an evening visit will be called for to see if the famous stilt fishermen are out. The sea and fishing is an important part of all Sri Lankans lives and their gaudily painted fishing boats and stilt fishermen make for great photos. When the fish are heading in the their direction you can see fishermen on poles embedded in the sea bottom close to the shore all along stretch of the coast near Weligama. Stilt positions are passed down from father to son and are highly coveted.
We will also keep an eager eye out for Little and both crested tern species.
Overnight stay and dinner at Paradise Beach Club, Mirissa.
March 13 – Whale watching!! Then afternoon visit to Galle
Early morning we'll take a boat trip out for a spot of whale watching. In March the critically endangered Blue Whale, as well as Sperm Whales, can be seen close to the southern shores around Dondra Head. We should also be watching for terns and possible Short-tailed Shearwater and Brown Booby whilst on the boat.
After lunch we will spend the rest of the afternoon in Galle, a well preserved 17th century Dutch fort that is now a UNESCO World Heritage Site. We will find traces of Sri Lanka's wonderful intoxicating blend of India, the Far East and colonial times in Galle. It is a compact town full of interesting alleyways to enjoy quality shopping. Outside Galle's walls is a wild and rocky coastline and it could be possible to catch a cricket match if one is taking place at the famous Galle cricket ground.
Overnight stay and dinner at Paradise Beach Club, Mirissa.
March 14 – Head back to Colombo
After breakfast we will head back to the capital. In the late afternoon we will revisit Talangama Wetlands.
Overnight stay and dinner at Jetwing Colombo.
March 15 – The journey back home
12:50 hours depart Colombo. 19:10 hours arrive London Heathrow.
Sri Lanka is GMT +5 hours 30 minutes.
Visas are required to travel to Sri Lanka. A single entry Tourist Visa is free. It is recommended that you apply in advance online.
No inoculations are currently mandatory and malaria is low risk, but you should ensure your regular inoculations are up to date – tetanus, polio, typhoid, diphtheria, hepatitis A, hepatitis B and tuberculosis. You should also consider Japanese Encephalitis and meningitis.
Weather – 22 – 32ºC
Sunrise: 06:00 hours. Sunset: 18:15 hours. It will be pleasantly warm. March is inter-monsoon so you may experience light showers and evening thunderstorms.
A reasonable level of fitness will be required for this tour, as we will be occasionally trekking over a variety of terrains carrying daypacks.
When travelling to places like Sri Lanka it is recommended to have an open mind and to turn your default button off, as you will find things are done a little differently here!
The day-to-day itinerary may be subject to change to take in to account unforeseen circumstances including weather and other local conditions. This includes the potential for a change of hotel.
Above all please be respectful of different religions and cultures, especially when taking photographs.
Recommended field guide
Birds of Sri Lanka – Deepal Warakagoda, Carol Inskipp, Tim Inskipp, Richard Grimmett (Helm Field Guides)
A Field Guide to the Birds of Sri Lanka (2nd Edition) – John Harrison, Tim Worfolk (Oxford University Press)
£2,995 per person (including flights) based on twin occupancy

Group size: up to 6 participants

Remaining balance due 60 days before travel start date i.e 2 January 2019
Price includes
Scheduled direct flights on Sri Lankan Airlines
11 nights full board en-suite accommodation
All meals except lunches in Colombo and Galle
Minibus and jeep transport
Park entrance fees
Half-day whale watching trip
The services of David Lindo along with a Sri Lankan wildlife guide
The optional loan of a pair of sexy Leica binoculars for the duration of the tour – subject to availability
Price does not include
Personal travel insurance
Visas, if applicable
Drinks, laundry and personal items
Gratuities
Stay up to date with the latest news