Springtime in Estonia
Great Snipe & Woodpeckers
FULLY BOOKED

New dates coming soon…
£940 per person (excludes flights approx. £150 rtn)

40 days before travel start date
Free loan of Leica Ultravid binoculars is available for the duration of the tour – subject to availability.
Please ask for details.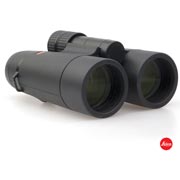 Formally part of the Soviet Union, Estonia is situated in Northern Europe and is one of a trio of Baltic States that includes Latvia and Lithuania.
Bordering the Baltic Sea and the Gulf of Finland it is a diverse country when it comes to habitats with more than 1,500 islands, rocky coastlines, forests and many lakes.
Due to its close proximity to Finland further to the north the attitude of the Estonian people and their architecture is more reminiscent of Scandinavia than that of classic Eastern Europe that may initially come to mind. The other surprise is the country's great food.
Estonia is fortunate in being sited on a superb migration highway. Perfect for spring birding.
The local currency is the Euro.
This short tour will be a great antidote to the pressures of modern life. Nearly four beautiful days largely spend wandering through the primeval forests of Järvselja and Alutaguse near the Russian border in the eastern part of the country. You will be enthralled by the beauty of these ancient areas and will be potentially able to clean up on most of Europe's woodpeckers. Let's not forget that the forests are also home to several species of owl and grouse including the mighty Capercaillie.
But it will not solely be forest birding that will captivate you as we will also be visiting the wetland complex near Aardia to see a whole different range of species. Aside from Black Stork and an array of herons and egrets our main target bird will be the much sought after Great Snipe whose displaying is one not to be forgotten. Finally, in true urban birder style, on the final day there will be an opportunity to watch Pied Flycatcher, Icterine Warbler, Pied Flycatcher and other great species within the capital city of Tallinn itself.
If you are going to experience Estonia in the spring then there is no better way!
Black Grouse
Black Stork
Black Woodpecker
Capercaillie
Citrine Wagtail
Crested Tit
Eurasian Bittern
Great Grey Shrike
Great Snipe
Grey-headed Woodpecker
Hazel Grouse
Lesser Spotted Eagle
Lesser Spotted Woodpeckers
Middle Spotted Woodpecker
Penduline Tit
Pygmy Owl
Rough-legged Buzzard
Spotted Nutcracker
Tengmalm's Owl
Three-toed Woodpecker
Ural Owl
White Stork
White-backed Woodpecker
White-tailed Eagle
Wild Boar
Raccoon Dog
Red Fox
Elk
Roe deer
European Beaver plus tracks and signs of Brown Bear
Grey Wolf
Eurasian Lynx
May 1
Arrive at Tallinn Airport. Transfer to Alutaguse, around 2 hours drive southeast.
Overnight stay and dinner at Mooste Viinavabrik Guest House.
May 2 – Järvselja & Aardla
After breakfast we will enjoy some birding nearby in Järvselja Forest, one of the oldest protected areas in Estonia. In 1924 it was decided to maintain it as an example of virgin forest. Although it is not a huge tract of primeval forest it is still a significant site with an incredible diversity of trees. This is especially so in the southeastern area of the forest where the most impressive trees are to be found. Giant Spruces over 200 years old and 40 metres tall can be found along with huge birch, aspen, linden, ash and maple. Hopefully, we will see a host of woodpeckers, Nutcracker, Pygmy Owl and other forest species.
You will be bowled over by the impressive trees, so after a rest and spot of lunch back at the guesthouse we will drive to the vast expanses of wetland near Aardia. This area with its many ponds and lakes holds a wonderful diversity of species including Black Stork, Lesser Spotted Eagle, Penduline Tit, Citrine Wagtail and thousands of geese awaiting spring further north.
Later, we will seek out displaying Great Snipe at one of their best lekking sites in the Baltic.
Overnight stay and dinner at Mooste Viinavabrik Guest House.
May 3 – northeast to Alutaguse Forest
Today, our itinerary will take us to Alutaguse, one of the most densely forested corners of the country. Alutaguse is situated near the Russian border and forms a natural forest corridor through to St Peterburg Oblast's forests and bogs. A large storm in 2001 resulted in many trees being felled, changing the look of the landscape dramatically. The regenerating forest is ideal habitat for finding Roe Deer and Elk who in turn provide prey for carnivores. In fact, the forest habitat holds a large number of Brown Bear.
Alutaguse is also probably one of the best places in Estonia to search for forest birds. The many old trees in the woodland offer great feeding and nesting sites for woodpeckers. Indeed, we will hopefully catch sight of Three-toed, Grey-headed, White-backed and Black Woodpeckers as well as Black Grouse, Capercaillie and Hazel Grouse.
After checking into our new hotel we will head back out into the forest in search of Ural, Pygmy and Tengmalm's Owls.
Overnight stay and dinner at Art Hotel, Alutaguse.
May 4 – Alutaguse Forest
We will travel back to the forest in the early morning in order to experience the spring vocalisations and drumming of the resident Black, Grey-headed, Three-toed and White-backed Woodpeckers. We will also listen out for the amorous calls of Hazel and Black Grouse. Regardless of how lucky or unlucky we are on the previous day, it will still be fantastic to watch (and hear) the forest come alive with the first rays of the morning sun. Various tit species, Common Crossbill and other passerines will be at their most active, restlessly flitting about in search of food.
The rest of the day will be spent exploring the forest on foot and by vehicle in one of Estonia's best known regions for Brown Bear. There is a possibility of seeing Bear and if we are really lucky, Eurasian Lynx and Grey Wolf, some of the forest's more elusive predators. Even if we don't see any of these magnificent beasts we will still have plenty of fun deciphering the many mammal tracks that we will find along the way!
Overnight stay and dinner at Art Hotel, Alutaguse.
May 5 – return to Tallinn
We will arrive in Tallinn, Estonia's capital city by late morning where you will have some free time to spend either shopping, sightseeing or of course, urban birding.
After lunch in the Old Town we will drive to the airport for our homeward flights.
This trip is suitable for all ages and abilities.
A moderate amount of walking is involved with no uphill treks.
The weather can range from being mild to pretty hot. It can also be wet so bring waterproof attire and walking boots.
Recommended field guide
Collins Bird Guide – Lars Svensson, Killian Mullarney & Dan Zetterström
Price: £940 per person (excludes flights approx. £150 rtn)

Group size: up to 16 participants

Remaining balance due 40 days before travel start date
FULLY BOOKED
New dates coming soon…
Email: tours@theurbanbirderworld.com
Tel: Niki on +44 7507 470 409
Price includes
Full board accommodation
All meals
Transport in a comfortable minibus
Entrance fees to reserves and national parks
The services of David Lindo along with and English speaking Estonian guide.
The optional loan of a pair of sexy Leica binoculars for the duration of the tour – subject to availability.
Price does not include
Airline tickets and airport taxes
Incidental refreshments at cafes and bars.
Items of a personal nature
All alcoholic beverages
Personal travel insurance
Stay up to date with the latest news