Springtime in Estonia
Great Snipe & Woodpeckers
3 May 2020 to 10 May 2020

For assistance with booking flights

call Sacha Barbato
at Travel Counsellors +44 (0)1603 360 099
sacha.barbato@travelcounsellors.com

Please contact us if you have any other queries

Email: tours@theurbanbirderworld.com
£1,200 per person plus flights

Remaining balance due 60 days before travel start date

Second Payment: 03/03/2020
Free loan of Leica Ultravid binoculars is available for the duration of the tour – subject to availability.
Please ask for details.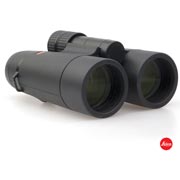 Formally part of the Soviet Union, Estonia is situated in northeastern Europe and is most northerly of the trio of Baltic States that also includes Latvia and Lithuania. Bordering the Baltic Sea and the Gulf of Finland Estonia has a diversity of habitats with more than 1,500 islands, rocky coastlines, forests and many lakes. Due to its close proximity to Finland, further to the north, the attitude of the Estonian people and their architecture is more reminiscent of Scandinavia than that of the classic Eastern Europe that may initially come to mind. The other surprise is the country's great food. There is also an amazing internet coverage practically throughout the whole country.
Estonia is ideally placed on the Eastern Atlantic migratory flyway. Geographically, the Estonian waters and coastline are stepping-stones along the flyway between the breeding and wintering areas for millions of Arctic waterbirds. Perfect for spring birding.
The local currency is the Euro.
Estonia is the ideal European country to visit to witness bird migration and here it can be the most spectacular of natural shows. Our tour will be spent wandering through the primeval forests and exploring the top-notch coastal wetlands in the western part of the country. You will be enthralled by the beauty of the country's ancient forests and will potentially be able to clean up on most, if not all, of Europe's woodpeckers. Let's not forget that the forests are also home to several interesting species of owl and grouse including the mighty Capercaillie.
But it will not solely be forest birding that will captivate you as we will also be visiting the wetland complex near Aardia to see a whole different range of species. Aside from Black Stork and an array of herons and egrets our main target bird will be the much sought after Great Snipe whose displaying is one not to be forgotten. Finally, in true urban birder style, there will be opportunities to watch Pied Flycatcher, Icterine Warbler, Common Redstart and other great species within the capital city of Tallinn itself as well as in Tartu, Pärnu and Haapsalu.
Expect to stay in comfortable en-suite accommodation and to be eating locally produced food and drink and enjoying the warm Estonian hospitality. If you are going to experience Estonia in the spring then there is no better way!
Black Grouse
Black Stork
Black Woodpecker
Capercaillie
Citrine Wagtail
Crested Tit
Eurasian Bittern
Great Snipe
Grey-headed Woodpecker
Hazel Grouse
Lesser Spotted Eagle
Lesser Spotted Woodpeckers
Middle Spotted Woodpecker
Penduline Tit
Pygmy Owl
Spotted Nutcracker
Tengmalm's Owl
Three-toed Woodpecker
Ural Owl
White Stork
White-backed Woodpecker
White-tailed Eagle
Wild Boar, Raccoon Dog, Red Fox, Elk, Roe Deer, European Beaver plus tracks and signs of Brown Bear, Grey Wolf and Eurasian Lynx if you are very, very lucky!
May 3 – arrival at Tallinn Airport then to Central Estonia
Arrive at Tallinn Airport by noon. Transfer to Tartu, the second largest city in Estonia some 116 miles southeast of the capital, Tallinn.
Dinner at Tartu Hotel. Overnight stay in Tartu Hotel.
May 4 – Järvselja & Aardla for Great Snipe
We will indulge in early morning birding within Järvselja Forest, one of the oldest protected areas in Estonia, to hopefully see a selection of woodpeckers as well as Nutcracker, Pygmy Owl and other forest bird species. Although the size of the primeval forest area of Järvselja is not remarkable it still has significant value. In 1924 it was decided to maintain a part of the intact forest area as an example of virgin forest. Within this small area of woodland the biodiversity is very high. In the southeastern area the most impressive trees grow including some giant Spruces up to 40m high and over 200 years old. They are also some huge birches, aspens, lindens, ashes and maples to be found here. In some places moving around the forest is a little tricky due to the fallen dead trees and old trunks blotting the landscape, therefore a special wooden track has been constructed in the primeval forest quarter.
After lunch we will drive to the vast expanses of wetlands near Aardla. This area with its lakes and ponds usually supports a good selection of waterbirds and we will be hoping for a few surprises. We will also hope to find a wonderful diversity of expected species such as Black Stork, Lesser Spotted Eagle, Penduline Tit, Citrine Wagtail and thousands of geese destined for the arctic.
After dinner we will venture out in search of displaying Great Snipe at one of their best lekking sites in the Baltic.
Dinner at Tartu Hotel. Overnight stay in Tartu Hotel.
May 5 – Alam-Pedja to central Estonia
We will have another early morning start in order to catch up with the resident Black, Grey-headed, Three-toed and White-backed Woodpeckers as well as to listen for the mating calls of Hazel and Black Grouse. It is always fantastic to watch (and hear) the forest come alive with the first rays of the morning sun. Forest tits, Common Crossbills and other passerines are at their most active, restlessly flitting about in search of food.
Later in the afternoon we will move to central Estonia stopping along the way and will have our evening meal at our guesthouse.
Dinner at Vanaõue Holiday Center. Overnight stay at Vanaõue Holiday Center.
May 6 – Soomaa National Park
After breakfast we will find ourselves in the Soomaa National Park. With the territory of some 390 km2, Soomaa is the country's second largest national park and one of the biggest nature protection areas in general. The national park was created to protect raised bogs, floodplains and the forests. The territory of the National Park is mostly covered with large mires separated from each other by the rivers. The natural woodlands mixed with swamps and rivers, makes it a perfect habitat for many Western Taiga forest specialities.
With the great network of hiking trails, Soomaa is a really enjoyable birding venue. In the early morning we will be looking for Capercaillie as this site has one of the strongholds for this endangered species. Capercaillie hens are fairly often found at the roadside when they pick for gravel. With luck we could find the males in the nearby trees or sometimes even lekking on the road. The same forests are also perfect habitat for another gamebird – the elusive Hazel Grouse replete with its curious whistling call.
Throughout the morning we will take few forest walks to search for woodpeckers. The National Park is probably the best place to find Grey-headed Woodpecker, while Black and White-backed Woodpeckers are also regularly seen. After a refreshing lunch and some rest, late evening will be spent to look for the owls. Pygmy and Ural Owl have both got good breeding populations here.
Beside the birds we will also be keeping an eye out for mammals. Early morning drives is a good time to find Elk while night drives can sometimes provide sightings of Raccoon Dog.
Dinner at Vanaõue Holiday Center. Overnight stay at Vanaõue Holiday Center.
May 7 – Western Estonia then owls!
Today will essentially be a travel day with many stops during the journey.
After having lunch and a little rest at our guesthouse we will Embark on an owling session at Nõva and Leidissoo.
Dinner at Altmõisa Guesthouse. Overnight stay at Altmõisa Guesthouse.
May 8 – Matsalu National Park
Matsalu National Park is the oldest Ramsar area in Estonia. At times of peak passage over a million diving ducks have been estimated traversing the coast here, whilst counts of wild swans and Barnacle Geese regularly number in the tens of thousands. Waders also take advantage of the rich feeding grounds. Ruff, in particular, sometimes occurring in great abundance, the males resplendent in their breeding finery. The sheer numbers of these migrants can occasionally offer some remarkable spectacles. However, Matsalu is much more than just an avian motorway service station and among the 170 breeding birds recorded from the reserve are species such as Red-necked Grebe, Eurasian Bittern, Osprey, White-tailed Eagle and Caspian Tern.
We will visit the northern shore of Matsalu Bay to explore a variety of Põgari-Sassi coastal habitats and attend the Haeska watchtower. The record for the highest day list of bird species in Northern Europe was achieved in this region – more than 100 species by nightfall.
We will also climb the Rannajõe and Kloostri observation towers to scan over the marshes and take a late evening boat ride through the vast reed-beds, the largest expanse on the Baltic coast, to listen to the night sounds of the wetlands. Dusk is the time that Eurasian Beavers leave their lodges to spend an industrious night felling riverside trees and saplings. A little quiet patience is required here, but with luck you are likely to see several individuals going about their nightly construction work and swimming about.
We eat our picnic-dinner in the boat. Overnight stay at Altmõisa Guesthouse.
May 9 – Leidissoo, Põõsaspea & Haapsalu
After breakfast we will spend the morning enjoying the wetlands and heathland forest environment. Hopefully, we will be entertained by the bubbling display calls of lekking Black Grouse, whilst other attractions in this area will include Capercaillie, Hazel Grouse, Wryneck and some interesting woodpeckers. We will continue our birding at Põõsaspea Peninsula. This small north-stretching spit is situated at the migratory crossroads where masses of waterbirds coming from the Bothnian and the Finnish Bays meet. This is one of the best places to observe Arctic waterbird migration. Thousands of Long-tailed Ducks, Common Scoters and geese including Bean Geese can be seen during the peak of migration. This place is also famous for its diver migration with up to a couple of thousand Black-throated and Red-throated Divers can be seen daily. Plus, Yellow-billed Divers are frequently seen.
After a lunch and rest we will take a walk along Haapsalu Promenade and visit the bird tower on the edge of the lake where we have a fantastic view of the reedbeds and the water.
Dinner at Altmõisa Guesthouse. Overnight stay at Altmõisa Guesthouse.
May 10 – return to Tallinn and departure
We will return to Tallinn by the late morning. There may be some free time for shopping before we transfer to the Airport to catch your early afternoon homeward flights…
This trip is suitable for all ages and abilities.
A moderate amount of walking is involved with no uphill treks.
The weather can range from being mild to pretty hot. It can also be wet so bring waterproof attire and walking boots.
Recommended field guide
Collins Bird Guide – Lars Svensson, Killian Mullarney & Dan Zetterström
Duration: 3 May 2020 to 10 May 2020

Price: £1,200 per person plus flights

Group size: up to 6 participants

Remaining balance due 60 days before travel start date

Second Payment: 03/03/2020

From the UK it is advisable to fly from Stansted with Ryanair arriving in Tallinn for midday. The return flight departs Tallinn in the afternoon.

For assistance with booking flights

please contact Sacha Barbato at Travel Counsellors
+44 (0)1603 360 099
sacha.barbato@travelcounsellors.com

Please contact us if you have any other queries

Email: tours@theurbanbirderworld.com
Price includes
Full board accommodation
All meals
Transport in a comfortable minibus
Entrance fees to reserves and national parks
The services of David Lindo along with and English speaking Estonian guide.
The optional loan of a pair of sexy Leica binoculars for the duration of the tour – subject to availability.
Price does not include
Airline tickets and airport taxes
Incidental refreshments at cafes and bars.
Items of a personal nature
All alcoholic beverages
Personal travel insurance
Stay up to date with the latest news