Spring around the Po Delta, Italy
Slender-billed Gulls & Pygmy Cormorants. Plus urban birding & culture in historic Ravenna & Comacchio
For assistance with booking flights

please contact Sacha Barbato
at Travel Counsellors +44 (0)1603 360 099
sacha.barbato@travelcounsellors.com
£1,200 per person plus flights

60 days before travel start date
Free loan of Leica Ultravid binoculars is available for the duration of the tour – subject to availability.
Please ask for details.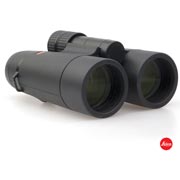 About the Po Delta and environs
The magical Po Delta National Park links the cities of Ravenna and Comacchio within the Emilia-Romagna region in the northeastern corner of Italy. The region is a popular venue for holidaymakers during the summer months largely due to the miles of beaches lapped by the waves of the Adriatic Sea. Ravenna was the capital city of the Western Roman Empire and is steeped in art and history. Comacchio on the other hand, with its abundant bridges and canals, is a mini Venice that is also not without a rich history.
The Po Delta National Park is a wetland expanse covering 54,000 hectares of which parts have been declared a Site of Community Importance and a Special Protection Area in Italy. Comacchio is ideally situated on a lagoon – on the doorstep of the Po Delta. The delta is the country's biggest wetland and it is also one of the largest in Europe.
The Po, Italy's longest river, flows through the area along with the River Adige, eventually draining out into the Adriatic Sea. The rivers bring in thousands of tons of nutrient rich silt to the estuary that attracts multitudes of fish that in turn brings in the birds. It used to cover a far larger expanse but as expected, man has heavily influenced the landscape with much of it being reclaimed for farming. Despite this, the Po Delta still consists of coastal dunes, salt pans, decent marshland habitat such as the Comacchio and Bertuzzi Marshes, pine forests and other wooded areas, some flooded, including Oasi di Punte Alberete near Ravenna. Some of the open water has been given over to outdoor pursuits like boating and fishing but the area is still a complete hotbed for birds. Over 300 species have occurred here and Italian birders from all over visit to marvel at the abundant birdlife.
The local currency is the Euro.
Despite being in a touristy area the region is relatively overlooked when you compare it to Venice c200km further north. It is certainly overlooked by many birders. Furthermore, when this trip runs is a quieter time of year before the mad summer rush.
All our birding and cultural excursions will be made from our luxurious base the Terme Beach Resort, Punta Marina in a comfortable minibus. Set on the beach this hotel serves breakfast made from local produce – and never frozen or pre-prepared. Dinner is served at its adjoining sea-fronted Marlin Restaurant where they prepare fresh fish that is delivered daily from the fishing boats at the port. The Terme Beach Resort also has a 7km stretch of the Delta del Po's pine forest right outside its front door. This woodland holds a variety of species including early singing Blackcap and Nightingale and on the hotel veranda Italy's only endemic bird species can be easily found – the Italian Sparrow!
It will be early spring at the time of this tour so many summer visitors and migrants will be just arriving. Expected birds will include:
Italian Sparrow
Little Gull
Little Tern
Mediterranean Gull
Montagu's Harrier
Nightingale
Pied Avocet
Purple Heron
Pygmy Cormorant
Ruff
Serin
Slender-billed Gull
Squacco Heron
Turtle Dove
Whiskered Tern
Wood Sandpiper
Yellow-legged Gull
Yellow Wagtail "cinereocapilla"
Zitting Cisticola
Black-necked Grebe
Black Tern
Black-crowned Night Heron
Black-winged Stilt
Caspian Tern
Cattle Egret
Cetti's Warbler
Eurasian Spoonbill
European Bee-eater
Ferruginous Duck
Garganey
Glossy Ibis
Golden Oriole
Great Reed Warbler
Greater Flamingo
Hobby, Peregrine
Honey Buzzard
Hoopoe
plus scarcities and rarities
April 27 – Afternoon arrival at Bologna Airport
After settling in at the Terme Beach Resort we will take a brief walk around the vicinity of the hotel taking in the nearby 7km strip of coastal pine forest. We will look for early spring migrants including Hobby, Common Redstart, Nightingale, warblers and we will watch for Italian Sparrows by the hotel.
Overnight stay and dinner at Terme Beach Resort.
April 28 – Ravenna and then the Po Delta
After breakfast we will visit Ravenna, a short 30 minutes drive, for a cultural morning. We will enlist the guidance from a local historical for an hour to learn about the Roman and Byzantine history in the city before enjoying lunch.
Thereafter, we will delve into the Po Delta itself looking for migrants whilst enjoying Pygmy Cormorants, Slender-billed Gulls and the waders.
Overnight stay and dinner at Terme Beach Resort.
April 29 – All day exploring the Po Delta
After breakfast, we will spend the whole day exploring the marshes, wet woodlands and wetlands in the Po Delta. Our target species will include more Pygmy Cormorant, Slender-billed Gull, marsh terns, waders, Yellow Wagtail, Montagu's Harrier and migrants. We will take a packed lunch into the field.
Last year, we were fortunate to discover a locally rare White-winged Black Tern ranging with Black Terns in one of the numerous water channels that crisscross the general area.
Overnight stay and dinner at Terme Beach Resort.
April 30 – Po Delta and Comacchio
After breakfast we will again spend the morning exploring the Delta seeing more of the birds that we would have watched on the previous days plus, being ever watchful for newly arrived migrants.
We will lunch in the pretty town of Comacchio that is filled with canals and bridges plus Kestrels and hirundines.
After lunch we will spend our last afternoon in the Po Delta.
Overnight stay and dinner at Terme Beach Resort.
May 1 – back to Bologna and departure
After breakfast, we will indulge in a little local birding around the hotel before we transfer back to Bologna.
This tour is suitable for all ages and abilities.
There will not be much walking involved and no uphill treks.
Study walking shoes should suffice however, waterproof boots would be a good call especially if there is rain and we are walking on boggy ground.
The weather at this time of year should be mild. However, please pack waterproof attire and a sweater in case the weather changes.
Recommended field guide
Collins Bird Guide – Lars Svensson, Killian Mullarney & Dan Zetterström
£1,200 per person excludes flights

Group size: up to 6 participants

Single supplement: No single supplement

Remaining balance due 60 days before travel start date

The nearest airport to the Po Delta is Bologna. From the UK it is advisable to fly from Stansted Airport with Ryanair or from Heathrow with BA.
The tour starts from the airport in the early afternoon so it is important that you arrive in good time.

For assistance with booking flights

please contact Sacha Barbato
at Travel Counsellors +44 (0)1603 360 099
sacha.barbato@travelcounsellors.com

Please contact us if you have any other queries

Email: tours@theurbanbirderworld.com
Price includes
Full board accommodation
All meals (apart from the lunches in Ravenna and Comacchio)
Entrance fees to reserves and national parks
The services of an Italian speaking TUB Tour guide
The optional loan of a pair of sexy Leica binoculars for the duration of the tour – subject to availability.
Price does not include
Airline tickets and airport taxes
Incidental refreshments at cafes and bars
Items of a personal nature
All alcoholic beverages – unless specified
Personal travel insurance
Stay up to date with the latest news