Slovenia
Beauty & Beasts Spring Tour. Bears, Beers & Birds
6 June 2020 to 14 June 2020

For assistance with booking flights

call Sacha Barbato
at Travel Counsellors +44 (0)1603 360 099
sacha.barbato@travelcounsellors.com

Please contact us if you have any other queries

Email: tours@theurbanbirderworld.com
£2,440 per person plus flights
(Same price as last year!)

up to 11 participants

FULLY BOOKED

Remaining balance due 60 days before travel start date

Second Payment: 06/04/2020
Free loan of Leica Ultravid binoculars is available for the duration of the tour – subject to availability.
Please ask for details.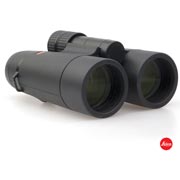 Bordered by Italy to the west, Austria in the north, Hungary to the northeast and Croatia to the south and east Slovenia it is a very beautiful corner of the earth. On leaving the airport in the capital Ljubljana you will encounter nothing but wall-to-wall beauty in the form of a glorious mountainous vista.
The size of Wales with a population of just over 2 million it is a fairly quiet place where English is widely understood. It experiences hot summer and very nippy winters.
The local currency is the Euro.
Ultimately, this tour is all about the birds, the bees (well, certainly the butterflies) and the bears. Slovenia is emerging as being one of the premier countries on the European continent for seeing Brown Bears. With upwards of 600 individuals in this small country the chance of seeing one of these mighty beasts are mightily high.
We will embark on a circular journey starting and ending with Ljubljana, Slovenia's historic capital, to indulge in some urban birding. It's a journey that will take in the picturesque alpine western end of this gorgeous country. We will search for the Alpine speciality birds like Water Pipit, Ring Ouzel, Alpine Chough and Alpine Accentor.
But it's not just about birds as Slovenia is butterfly heaven. Nearly 180 species have been recorded with beauties like Alpine Argus and various mountain ringlets amongst the plethora of Lepidoptera. We will arguably save the best for last when we visit some exclusive bear hides towards the end of your stay. If you haven't seen a bear before then nothing will prepare you for the inexplicable buzz that you will experience.
In addition to the Brown Bear, Alpine Marmot, Red Squirrel and European Hare are the other mammals that are almost certain to be seen.
It will be a tour to be remembered.
Alpine Accentor
Alpine Chough
Alpine Swift
Barred Warbler
Black Redstart
Black Woodpecker
Black-necked Grebe
Blue Rock Thrush
Common Crossbill
Common Quail
Corn Bunting
Corncrake
Crag Martin
Crested Tit
Eastern Bonelli's Warbler
European Serin
Firecrest
Golden Eagle
Great Egret
Great Reed Warbler
Grey-headed Woodpecker
Hawfinch
Honey Buzzard
Middle Spotted Woodpecker
Northern Goshawk
Peregrine
Red-backed Shrike
Ring Ouzel (alpestris race)
River Warbler
Rock Bunting
Rock Dove
Savi's Warbler
Snowfinch
Spotted Nutcracker
Wallcreeper
Water Pipit
Whinchat
White Stork
Willow Tit
Wood Warbler
Woodlark
Yellow Wagtail
Brown Bear
European Otter
European Hare
Chamois
Alpine Ibex
Alpine Marmot
Alpine Argus
Asian Fritillary
Lorkovich's Brassy Ringlet
Alpine Heath
Mountain Fritillary
… and loads more!
Western Green Lizard, Dalmatian Wall Lizard, Nose-horned Viper, Western Whip Snake and others.
June 6
After landing in the afternoon at Ljubljana Airport we will drive to our hotel located at scenic Lake Bohinj. Later, we will drive north into the Julian Alps. En-route we will visit the scenic Lake Bled stretching below Bled Castle with the high peaks of the Julian Alps in the background. Deeper inside the valley following the course of Sava Bohinjka River we will again find Lake Bohinj set in stunning alpine scenery.
Dinner at Hotel Jezero. Overnight stay in Hotel Jezero, Lake Bohinj.
June 7
We will take a stroll through the pine forests towards the Savica Falls, a spectacular cascade. The crystal clear rivers here support Dipper and Grey Wagtail whilst in the surrounding beech and pine forests Grey-headed Woodpecker, Wood Warbler and Red-breasted Flycatcher may all be seen.
The unspoilt beech, dwarf pine and Norway spruce forests, lakes and mountains of the Julian Alps around the turquoise Lake Blohinj are home to species such as Black Woodpecker, Firecrest, Goldcrest, Crested Tit, Common Crossbill, Spotted Nutcracker, Hawfinch and Eastern Bonelli's Warbler. Keeping an eye to the sky can be rewarding as there is always the possibility of a Honey Buzzard, Northern Goshawk or Golden Eagle. And if luck is with us, we may even find a Pygmy Owl here.
Dinner at Hotel Jezero. Overnight stay in Hotel Jezero, Lake Bohinj.
June 8
After a morning birding around Lake Bohinj we will continue our journey towards Bovec and Mt. Mangart. After Kranjska Gora we will enter the northern part of Triglavski National Park and on a hairpin bend road we will reach Vrsic Pass at an elevation of 1611 metres. The scenery here is truly breathtaking. We will walk along the trails to look for birds of the higher regions including Crested Tit, Common Crossbill and the beautiful, frostier-looking Alpine race of the Ring Ouzel. It is also a great place for butterflies with Alpine Heath, Asian Fritillary and several ringlets possible.
We will arrive at Bovec in the afternoon, a town nestled amongst the high peaks of the Julian Alps.
Dinner at Hotel Alp. Overnight stay in Hotel Alp, Bovec.
June 9
Most of our day will be dedicated to exploring the truly stunning Mt. Mangart, a high mountain in the Julian Alps located on the border between Italy and Slovenia. The road to Mangart pass at 2070m is the highest road in Slovenia and is a really unique opportunity to get into some real alpine habitat. There will be stunning views of the surrounding mountains Lake Fusine in the lower ground and into Italy in the distance. Thanks to the unique composition of rocks one can encounter an extremely rich and diverse array of plants here. This is the place to see and photograph the famous Edelweiss and other alpine flowers. Alpine Marmot thrive in the depressions with succulent grasses and luxurious mountain flowers.
Alpine Accentor, Water Pipit, Alpine Swift, Alpine Chough and Ring Ouzel can be the avian highlights and even Wallcreeper or Rock Ptarmigan is possible. Golden Eagles soar hunting for marmots and we have a good chance to see Chamois and if The Force is with us, even Alpine Ibex.
The area is excellent for butterflies during the summer with a very high number of ringlets including the endemic Lorkovich's Brassy Ringlet. Alpine Heath, Alpine Blue, Mountain Fritillary all occur here in high numbers, not to mention the abundance of the magnificent Red-spotted Apollos.
Dinner at Hotel Alp. Overnight stay in Hotel Alp, Bovec.
June 10 – 13
Leaving Bovec we will drive south following the valley of the turquoise crystal clear Soca River, one of the most beautiful Alpine rivers. The river hosts a big endemic trout called the Slovenian Brown Trout.
We will explore the magnificent Mt. Nanos, a huge island rock that stands above the surrounding Alpine meadow full of amazing flowers and wildlife. The mountain itself has a very interesting flora and fauna holding many rare butterflies including Poplar Admiral, Assmann's Fritillary (endemic ssp. mitchiellii), Alpine Mountain Argus, Great Sooty Satyr and Large Grizzled Skipper among others.
The crags and woodlands are home to Golden Eagle, Chamois and Eurasian Lynx too. On the high plateau of the hill we will look for Woodlark, Rock Bunting, Blue Rock Thrush and possible Rock Partridge. Reptiles are also well represented here and we might find Western Green Lizard, Dalmatian Wall Lizard, Nose-horned Viper and the almost totally black and very fast Western Whip Snake.
Not far from our hotel lies the beautiful Lake Cerknica. This stunning wetland is fed by underground springs and as a result is full for only half the year. During this period it is Slovenia's largest lake but as spring advances the lake shrinks and leaves behind rich hay meadows cultivated by local farmers. This mix of wetland and agricultural habitats is a heaven for birds and we hope to encounter many species including White Stork, Common Quail, Yellow Wagtail (ssp griseicapilla), Whinchat, Savi's, River and Barred Warblers, Red-backed Shrike and Corn Bunting. There is a healthy population of Corncrake here too.
On one of the days we might visit the Postojna Caves a UNESCO World Heritage Site. One of the highlights of the caves is a small pool filled with pink Olms (fully aquatic, blind cave salamanders). This is a unique species, living only in few accessible caves along the Dalmatian coast.
Alternatively we might visit Skocjan Caves, another UNESCO World Heritage Site. There is an enormous sinkhole above the cave that has Rock Dove, Peregrine and swirling Alpine Swift breeding on the cliffs.
On one of the evenings we spend time in one of the bear hides set up by our host. We have good chances to see Brown Bear from the comfortable and safe hide. This is not to be missed.
Dinner at Hotel Epicenter, Postojna. Overnight stay in Hotel Jama, Postojna.
June 14
After a last morning birding we drive back to Ljubljana for a short walk around the city of Ljubljana. Slovenia's capital is considered to be one of Europe's last undiscovered gems. It is often compared with Prague due to its beautiful architecture that is the result of the legacy of different periods in history, most notably the work of the famous 20th century architect Jože Plečnik. We will search for urban birds like the charismatic Black Redstart as we appreciate the landmarks of this stunning city.
Then it will be time to transfer to the airport for our afternoon flight back home.
This tour is suitable for all ages and abilities.
Walking boots will be required as there is a moderate amount of leisurely walking involved.
Although the area is mountainous you will not need to be exceptionally fit as there will be no arduous hikes.
The weather can range from being chilly in the mornings to hot so please dress accordingly. As previously mentioned, walking boots are strongly advised.
Recommended field guide
Collins Bird Guide – Lars Svensson, Killian Mullarney & Dan Zetterström
Collins Butterfly Guide – Tom Tolman & Richard Lewington
Duration: 6 June 2020 to 14 June 2020

£2,440 per person excludes flights

Group size: up to 11 participants

Remaining balance due 60 days before travel start date

Second Payment: 06/04/2020

For assistance with booking flights

please contact Sacha Barbato
at Travel Counsellors +44 (0)1603 360 099
sacha.barbato@travelcounsellors.com

Please contact us if you have any other queries

Email: tours@theurbanbirderworld.com
Price includes
Full board accommodation
Drinks and meals
Transport in a comfortable minibus
The services of TUB Tour Leader Howard Vaughan and a guide from Ecotours Wildlife Holidays.
The optional loan of a pair of sexy Leica binoculars for the duration of the tour – subject to availability.
Price does not include
Airline tickets and airport taxes
Entry fees to monuments and museums (if desired)
Incidental refreshments at cafes and bars, plus all additional drinks
Items of a personal nature
Personal travel insurance
Stay up to date with the latest news