Northern Serbia Winter Tour
2 December 2017 to 6 December 2017

David Lindo with Milan Ružić
£995 per person excludes flights

40 days before travel start date
"If you don't see an owl on this trip we will eat our binoculars!"
Free loan of Leica Ultravid binoculars is available for the duration of the tour – subject to availability.
Please ask for details.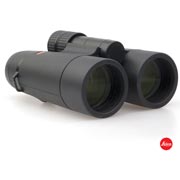 Serbia has rapidly become the most talked about birding destinations in Eastern Europe. Why is that? Well, it's because the northern part of the country is officially the best place in the world to see Long-eared Owls. Indeed, it is the best place on the entire planet to see parliaments of owls in unimaginable numbers!
The great thing about this popular trip is that there is very little walking involved. You will be ferried from point to point – a great option to have when things are tad bit nippy outside. Plus, we will never be too far away from a cup of coffee because most of our birding will be urban based.
We guarantee that you will leave Serbia beaming!
We will base ourselves for duration of the trip at Kastel Ečka Manor a comfortable hotel in Ečka, some 35km west of the border with Romania. The parkland at the back of the hotel is a great spot for owling. Long-eared, Little and Barn Owls can all be easily located within a stone's throw of the hotel rooms.
Over the ensuing days we will spend our time exploring some of the towns and surrounding areas looking for owls, Great Grey Shrike as well as wintering flocks of thousands of Common Crane, White-fronted Geese and the odd Lesser White-front and Red-breasted Geese that might mingle among them.
One of the towns we will visit is the now world famous Kikinda. The town's main square holds huge gatherings of Long-eared Owls – upwards of 800 in some years – and has been declared by the local government as a nature reserve. Indeed, Kikinda is the best place in the world to see Long-eared Owls.
Be assured that we will experience the celebrated hospitality and cuisine that Northern Serbia has to offer. Plus, during the course of this short break we can guarantee more Long-eared Owls than you could ever imagine!
Barn Owl
Bearded Tit
Caspian Gull
Crested Lark
Ferruginous Duck
Fieldfare
Goldcrest
Great Egret
Great Grey Shrike
Hen Harrier
Little Owl
Long-eared Owl
Marsh Harrier
Marsh Tit
Merlin
Penduline Tit
Peregrine
Pygmy Cormorant
Raven and Tree Sparro
Short-eared Owl
Short-toed Treecreeper
Sparrowhawk
Syrian Woodpecker
White-fronted Goose
White-tailed Eagle
Dec 2
Arrive in Belgrade. Transfer from airport to Ečka – a 90 minute minibus drive north and our base for the remainder of the tour. Dinner at hotel will be followed by an optional night walk around the hotel grounds looking (and listening) for Long-eared, Little and Barn Owls.
Dinner and overnight stay at Kastel Ečka.
Dec 3
We will make a visit to the town of Kikinda – the Owl Capital of the World – to see guaranteed shedloads of Long-eared Owls. We will be birding along the way to Kikinda visiting owl roosts in other towns and watching out for Little Owl, Common Buzzard, Marsh and Hen Harriers. Aside from seeing Kikinda's famous owls we will also take in some of the cultural delights, shopping opportunities and cuisine that the town has to offer.
Dinner at a local restaurant. Overnight stay in Kastel Ečka.
Dec 4
We will spend some time with yet more Long-eared Owls at Bačko Gradište village. Then we move onto will stop off at one of the largest carp fishponds in the country for Pygmy Cormorant, White-tailed Eagle, Great Egrets, Caspian Gull and legions of duck. We will end the day at Fantast Castle by late afternoon to look for several owl species including Short-eared Owl that roost in tiny numbers with their commoner Long-eared cousins.
Dinner at a local restaurant. Overnight stay in Kastel Ečka.
Dec 5
We will spend the morning birding en route to the fantastic Slano Kopovo Nature Reserve watching up to 20,000 Common Crane and 14,000 White-fronted Goose coming into roost amongst the hordes of assembled Mallard, Eurasian Teal, Northern Shoveler and Eurasian Wigeon all in the glow of the sunset.
Dinner at a local restaurant. Overnight stay in Kastel Ečka.
Dec 6
An early morning transfer with packed breakfast to Belgrade airport for the flight home.
This trip is suitable for all ages and abilities.
Very little walking involved apart from the day we visit Slano Kopovo Nature Reserve. On that day we may walk upwards of 5km potentially over muddy, mildly undulating terrain.
The weather can range from being mild to extremely cold so be certainly to bring warm clothes.
Boots are essential for the Slano Kopovo Nature Reserve visit otherwise robust walking shoes or trainers will suffice.
Recommended field guide
Collins Bird Guide – Lars Svensson, Killian Mullarney & Dan Zetterström
Price: £995 per person excludes flights

Group size: up to 12 participants

Remaining balance due 40 days before travel start date

Please contact us if you have any other queries

Email: tours@theurbanbirderworld.com
Price includes
Bed & breakfast accommodation
All meals and drinks
Transport in a comfortable minibus
Entrance fees to reserves and national parks
The services of locally-based TUB Tour Leaders Simon Tonkin & Niki Williamson along with Milan Ružić and his Serbian wildlife associates
The optional loan of a pair of sexy Leica binoculars for the duration of the tour – subject to availability
Price does not include
Airline tickets and airport taxes
Lunch and incidental refreshments at cafes and bars: note that this will be relatively inexpensive
Items of a personal nature
All alcoholic beverages
Personal travel insurance
Stay up to date with the latest news