15 January 2020 to 19 January 2020

David Lindo – The Urban Birder with Milan Ružić

For assistance with booking flights

call Sacha Barbato at Travel Counsellors
+44 (0)1603 360 099
sacha.barbato@travelcounsellors.com

Please contact us if you have any other queries

Email: tours@theurbanbirderworld.com
Remaining balance due 60 days before travel start date

Second Payment: 15/11/2019
"If you don't see an owl on this trip David will eat his binoculars!"
Free loan of Leica Ultravid binoculars is available for the duration of the tour – subject to availability.
Please ask for details.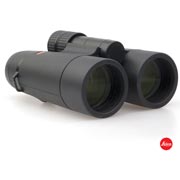 "We have worked closely with David developing a bird watching tour to Serbia. His knowledge and creativity was second to none and of course, he escorts the tours with much enthusiasm and creativity which has gone down so well with guests on his tours. We look forward to working with the 'Urban Birder' in years to come as we continue to develop and expand on our birdwatching tours in Serbia"
Serbia has rapidly become the most talked about birding destinations in Eastern Europe. Why? Because, it is officially the best place in the world to see Long-eared Owls. Indeed, it is the best place on the entire planet to see parliaments of owls in unimaginable numbers!
The great thing about this popular trip is that there is very little walking involved. Plus, we will never be too far away from a cup of coffee because most of our birding will be urban based.
We guarantee that you will leave Serbia beaming!
We will base ourselves for most of the trip at Hotel Twenty (http://www.twenty.rs) a boutique hotel in Kikinda. Set in the now famous Kikinda town square you will be right in the heart of the owl action!
The main square holds huge gatherings of Long-eared Owls – upwards of 800 in some years – and has been declared by the local government as a nature reserve. Indeed, Kikinda is the best place in the world to see Long-eared Owls.
Over the ensuing days we will spend our time exploring some of the towns and surrounding areas looking for owls, Great Grey Shrikes, White-tailed Eagle as well as wintering flocks of Common Cranes, White-fronted Geese. There is also the possibility of finding the majestic though sadly, endangered Saker Falcon.
On the final day we will journey back to Belgrade, after having dinner on the way, in Novi Sad to stay at Hotel Centar No.1 (https://hotelcentar-no1.com/en/pocetna)
Be assured that we will experience the celebrated hospitality and cuisine that Northern Serbia has to offer.
During the course of this short break we can guarantee more Long-eared Owls than you could ever imagine!
Barn Owl
Bearded Tit
Caspian Gull
Crested Lark
Eurasian Sparrowhawk
Ferruginous Duck
Great Egret
Great Grey Shrike
Hawfinch
Hen Harrier
Little Owl
Long-eared Owl
Marsh Harrier
Marsh Tit
Merlin
Penduline Tit
Peregrine
Pygmy Cormorant
Raven
Short-eared Owl
Short-toed Treecreeper
Syrian Woodpecker
White-fronted Goose
White-tailed Eagle
Yellow-legged Gull
January 15
Arrive in Belgrade. Transfer from airport to Kikinda – a two hour minibus drive. Dinner at hotel.
Overnight stay in Twenty Hotel (http://www.twenty.rs).
January 16
Wake up in Kikinda – the Owl Capital of the World – to see shedloads of Long-eared Owls. We will visit a few other sites in the vicinity for more owls, Syrian Woodpecker and Hawfinch. Aside from seeing the owls we will also take in some of the cultural delights and cuisine that the town has to offer.
Overnight stay in Twenty Hotel (http://www.twenty.rs).
January 17
We will spend some time at Bačko Gradište village with yet more Long-eared Owls. On the way to Fantast Castle we will look for several owl species and will stop off at one of the largest carp fishponds in the country for Pygmy Cormorant, White-tailed Eagle, egrets and gulls.
Overnight stay in Twenty Hotel (http://www.twenty.rs).
January 18
We hope to spend a fantastic day birding at Slano Kopovo Nature Reserve where up to 20,000 Common Crane and 14,000 White-fronted Goose can come to roost amongst the hordes of assembled Mallard, Eurasian Teal, Northern Shoveler and Eurasian Wigeon.
However, in recent times the wetlands at Slano Kopovo have been dry due to an ongoing drought. We may instead explore other sites in the vicinity in search of lesser numbers of the aforementioned species.
Overnight stay in Hotel Centar No.1 (https://hotelcentar-no1.com/en/pocetna).
January 19
Transfer to Belgrade airport for the flight home.
This trip is suitable for all ages and abilities.
Very little walking involved unless we visit Slano Kopovo Nature Reserve. On that day we may walk upwards of 5km potentially over muddy terrain.
The weather can range from being mild to extremely cold so bring warm clothes.
Boots are essential for the Slano Kopovo Nature Reserve visit otherwise robust walking shoes will suffice.
Recommended field guide
Collins Bird Guide – Lars Svensson, Killian Mullarney & Dan Zetterström
Duration: 15 January 2020 to 19 January 2020

Price: £1,200 plus flight

Group size: up to 12 participants

Remaining balance due 60 days before travel start date

Second Payment: 15/11/2019

For assistance with booking flights

call Sacha Barbato at Travel Counsellors
+44 (0)1603 360 099
sacha.barbato@travelcounsellors.com

Please contact us if you have any other queries

Email: tours@theurbanbirderworld.com
Price includes
Full board accommodation
Meals
Transport in a comfortable minibus
The services of your guides David Lindo (The Urban Birder) and Milan Ružić
The optional loan of a pair of sexy Leica binoculars for the duration of the tour – subject to availability
Price does not include
Airline tickets and airport taxes
Personal travel insurance
Entry fees to museums (if desired)
Incidental refreshments at cafes and bars, plus all additional drinks
Stay up to date with the latest news