Norfolk Weekend
The Coast & Breckland England
with The Le Strange Arms Hotel
17 April 2020 to 20 April 2020

For assistance with booking flights

please contact Sacha Barbato at Travel Counsellors
+44 (0)1603 360 099
sacha.barbato@travelcounsellors.com

Please contact us if you have any other queries

Email: tours@theurbanbirderworld.com
Remaining balance due 60 days before travel start date

Second Payment: 17/02/2020
Free loan of Leica Ultravid binoculars is available for the duration of the tour – subject to availability.
Please ask for details.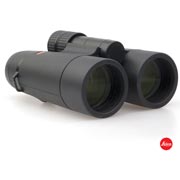 About North Norfolk, England
Norfolk has a large number of birding sites, ranging from the well known places managed or owned by the RSPB and Norfolk Wildlife Trust reserves such as Titchwell, Holme and Cley to more general low key birding areas where it is possible to get away from it all. These latter areas are invariably under watched at times and give us amble opportunity to find our own birds and enjoy the fantastic Norfolk countryside and scenery. Examples of these include places such as Burnham Overy Staithe and Dunes, Stiffkey Fen, Holkham Meols and Warham Greens.
At this time of year the area known as the 'Brecks' – a name derived from the soil quality of the area – is also worth a visit. Home to a range of more specialized species such as Northern Goshawk, Stone Curlew, Woodlark and if we are lucky Hawfinch, it is easily reachable from our coastal base.
The tour is designed as a natural follow on from the one day Urban Birding Courses that we have been running at the Walthamstow Wetlands in London over the last couple of years. That said, the tour would also appeal to anyone with a general interest and base knowledge in birds, coupled with enthusiasm to learn more about them. The format for this tour is primarily a practical one with opportunities to fine tune your birding skills and will be a perfect time of year to familiarise yourself with some of the commoner birds and their songs.
Our location offers a superb opportunity – if the weather is kind – for a Dawn Chorus walk based around the scrub and reedbeds of either Titchwell RSPB Reserve or Holme National Nature Reserve enjoying the songs and calls of the birds there.
Pre-breakfast birding from the hotel is also a must with views out across the Wash and shoreline offering the potential of a wide range of species. The combination of coastal birding and a day inland in the Brecks will ensure some great birding.
This tour will be based at the Le Strange Arms Hotel, Hunstanton.
Northern Fulmar, Eurasian Spoonbill, Stone Curlew, Pied Avocet, Ruff, Black-tailed & Bar-tailed Godwits, Western Marsh Harrier, Northern Goshawk, Red-legged & Grey Partridges, Common Cuckoo, Woodlark, Marsh Tit, Eurasian Nuthatch, Eurasian Siskin, Common & Lesser Whitethroats, Grasshopper Warbler and commoner warblers plus who knows what else! Norfolk has a history of turning up the unexpected!
NB. The sequence of places visited may alter to take into account changes in the weather
April 17 – Arrival
Arrival by 6.30 pm at The Le Strange Arms Hotel.
Meet in the bar at 7pm for welcome drink and a brief introduction to the days ahead by TUB Tour Guide Gary Elton followed by dinner.
Dinner at The Le Strange Arms Hotel. Overnight stay at The Le Strange Arms Hotel.
April 18 – North Norfolk Coast
Our day will start with some local pre-breakfast birding overlooking the sea and shoreline behind the hotel from an elevated viewpoint giving us commanding views of the area and offering a good opportunity to 'get our eye in' so to speak!
The coastline also acts as a flight line for day flying migrants, especially early morning, so we'll keep our eyes and ears open for overflying birds. After breakfast we will head onto the nearby National Nature Reserve at Holme where a good selection of birds await within a range of habits including a large dune system and grazing marsh. We also visit the Holme Bird Observatory allowing us an insight into the work that's carried out there and with luck, an opportunity to see some birds being ringed. We'll have lunch overlooking nearby Thornham Harbour before heading west along the coast to explore the range of habitats and around Holkham, Wells and Stiffkey.
Dinner at The Le Strange Arms Hotel. Overnight stay at The Le Strange Arms Hotel.
April 19 – The Brecks!
After some pre-breakfast birding near the hotel and breakfast we will head off south to the Breckland area of the county.
The Brecks should be alive with birds in the early days of spring. We will explore the woodland blocks and clearings where Woodlark and Firecrest will be singing and a sunny morning will hopefully encourage the appearance of one of the UK's most secretive birds of prey, the Northern Goshawk, as birds display over the woodland canopy. At this time of year Stone Curlews would have also started to return here to their breeding grounds. Searching for them is always challenging, as they are amazingly cryptic against the Breckland backdrop. Small numbers of Hawfinch also breed in the Brecks although their secretive nature means we would need a large dose of lady luck to see one. But that said, they are out there, somewhere!
Dinner at The Le Strange Arms Hotel. Overnight stay at The Le Strange Arms Hotel.
April 20 – Dawn Chorus and Titchwell RSPB reserve
This day will commence with an early start for an optional dawn chorus walk. It will hopefully give you a chance to test if you have learnt some of the calls and songs you would have heard during the course of the tour. Otherwise, you may choose to have a well-earned lie in and meet later at breakfast.
For the final part of the tour we will concentrate our efforts on the main parts of nearby RSPB reserve at Titchwell. It is arguably the RSPB finest reserve offering a range of habitats and birds with great views out over the sea and over both freshwater and brackish marshes with a selection of walkways and hides.
The tour concludes after lunch with us returning to the hotel just before 1430 and the transfer back to Norwich, if needed.
Collection and return also possible from Norwich station for transfer to the hotel.
Please note this is only available on the start of the tour on Friday and at its close on Monday with an expected pickup at 16.30 and drop off at 16.00 respectively.
This trip is suitable for all ages and abilities.
There is a reasonable amount of walking involved thus a moderate level of fitness is required.
We may walk across uneven terrain so a sturdy pair of shoes or better still, walking boots would be a good idea.
We will be dealing with the great British weather so bring waterproof attire – just in case…
Recommended literature
Collins Bird Guide – Lars Svensson, Killian Mullarney & Dan Zetterström
Duration: 17 April 2020 to 20 April 2020

Remaining balance due 60 days before travel start date

Second Payment: 17/02/2020

For assistance with booking flights

please contact Sacha Barbato at Travel Counsellors
+44 (0)1603 360 099
sacha.barbato@travelcounsellors.com

Please contact us if you have any other queries

Email: tours@theurbanbirderworld.com
Price includes
3 nights full board accommodation at the Le Strange Arms Hotel, Hunstanton, Norfolk.
The services of your TUB Guide, Gary Elton.
Transport in a comfortable minibus.
Entrance fees to reserves and national parks.
The optional loan of a pair of sexy Leica binoculars for the duration of the tour – subject to availability –
Price does not include
Airline tickets and airport taxes.
All additional alcoholic beverages.
Incidental refreshments at cafes and bars.
Entry fees to monuments and museums (if desired).
Items of a personal nature.
Personal travel insurance.
Stay up to date with the latest news