£1,300 per person plus flights

60 days before travel start date
Free loan of Leica Ultravid binoculars is available for the duration of the tour – subject to availability.
Please ask for details.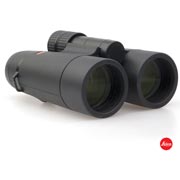 Mallorca (pronounced: Mah-yor-ka) is a beautiful Spanish Balearic Island set in the azure Mediterranean Sea off the coast of eastern Spain. It is the largest of the Balearic Islands that also includes Menorca, Ibiza, Formentera and many other small islands and islets. Mallorca has a resident population of over 850,000 that can swell to an astonishing 11 million annually when you account for all the visiting tourists.
Renowned as a popular holiday destination for its beaches and nightlight there is much more to Mallorca than that. It is fairly mountainous along the northeast and northwestern parts of the island with a fairly flat central region. Most of the best birding is to be had in the north and east – away from the populous capital Palma, whilst seawatching can be pretty good.
The local currency is the Euro.
We have deliberately planned this tour to run in early spring to take advantage of being on the island to witness the spring migration plus to avoid the crowds. We will start our day straight after breakfast, exploring some well-known hotspots and some that have not so trodden paths to eek out some of the island's most beautiful areas. Of course, true to form, we will also dabble in some urban birding in various areas including Palma. You will be surprised as to the variety of birds to be found in the human habitation of Mallorca.
Aside from looking up we will also spend time looking down at the wonderful orchids that inhabit this stunning island as well as trying to catch up with the interesting reptiles too. We hope that after this tour you will agree that there certainly a lot more to Mallorca than what meets the eye.
Migration should be in full swing so we will be expecting to connect with some interesting species. The birds that we hope to see will include the Balearic race of the Spotted Flycatcher. Paler than the nominate race this bird is mooted to be split into a new species – the Tyrrhenian or Balearic Spotted Flycatcher – of which the Balearic race is an endemic subspecies.
Also expected are:
Audouin's Gull
Balearic Shearwater (endemic and highly threatened)
Balearic Warbler (endemic)
Black Kite
Black Vulture
Black-crowned Night Heron
Black-winged Stilt
Blue Rock Thrush
Bluethroat
Bonelli's Eagle
Booted Eagle
Cattle Egret
Cetti's Warbler
Cirl Bunting
Collared Pratincole
(Balearic) Common Crossbill
Common Redstart
Crag Martin
Egyptian Vulture
Eleonora's Falcon
(Balearic) Firecrest
Glossy Ibis
Great Egret
Great Reed Warbler
Griffon Vulture
Honey Buzzard
Hoopoe
Kentish Plover
Little Bittern
Marbled Duck
Melodious Warbler
Moltoni's Warbler
Montagu's Harrier
Moustached Warbler
Nightingale
Osprey
Pallid Swift
Peregrine
Pied Flycatcher
Purple Heron
Purple Swamphen
Quail
Raven
Red-crested Pochard
Red-footed Falcon
Red-knobbed Coot
Sardinian Warbler
Scopoli's Shearwater
Short-toed Lark
Squacco Heron
Stone Curlew
Tawny Pipit
Thekla Lark
Tree Pipit
Turtle Dove
Tyrrhenian Flycatcher
Whinchat
White Stork
Wood Warbler
Woodchat Shrike
Wryneck
Yellow Wagtail
Zitting Cisticola
scarcities and rarities
April 28 – Palma then onto Pollença
After a morning arrival in Mallorca's capital, Palma, we will indulge in some urban birding in Bellver Forest Park, east of the city centre. The park is a 100 hectare Aleppo Pine forest situated on a hill surrounding Castell de Bellver. It is owned and managed by the Palma local council as an urban park and reserve. We will hopefully get to grips with the Balearic forms of Common Crossbill and Firecrest plus Tyrrhenian Flycatcher, Serin, Sardinian Warbler and Red-legged Partridge. The park is also home to Barn Owl and during the summer Scops Owl and European Nightjar. The forest also plays host to several orchids including Tongue, Mirror and Bumblebee.
We will then transfer to the family run Hostel Oriola at the beautiful and quiet Cala Sant Vicenç, Pollença our comfortable base for the duration of the tour in the northwest corner of the island.
Overnight stay and dinner at Hostel Oriola.
April 29 – La Gola Reserve, Albufereta Nature Reserve & Ternelles Valley
After breakfast we will spend some time fairly locally urban birding at La Gola Reserve, a small wetland right in the middle of Puerto Pollença. It's a great little spot for migration just off the seafront where we would hope to see Black Redstart, Serin, Pied Flycatcher and the Balearic forms of Common Crossbill and Tyrrhenian Flycatcher along with the Western Mediterranean race of the Woodchat Shrike.
We will then move onto the Albufereta Nature Reserve in the Bay of Pollença. Covering some 501 hectares the site is a blend of marsh, reedbeds, lakes, shoreline, riparian woodland, tamarisks, agricultural and pastureland. Here we will hope to see a variety of species including amongst others: the Mediterranean race of Shag, Purple Swamphen, Greater Flamingo, Kentish Plover, Black-winged Stilt, Great Egret, Corn Bunting, Zitting Cisticola, Stonechat, Stone Curlew, Marsh harrier, possible fishing Osprey and migrant Red-footed Falcon.
After a picnic lunch in some gardens in Pollença whilst urban birding we will spend the remainder of the day in Ternelles Valley, which is situated just outside of Pollença. It is a stunning site located in the Serra de Tramuntana UNESCO World Heritage Site consisting of a mountain pathway that winds through mixed woodland with a riverbed to one side. The landscape is an excellent example of the long-term interaction of humans and nature over centuries and has unique historical features, like a medieval castle.
It's a great place for resident birds such as Black and Griffon Vultures, Booted and Bonelli's Eagles, Peregrine, Raven, Cirl Bunting, Serin and the Balearic form of Firecrest. It is also a good place for summer breeders like Nightingale and Tyrrhenian Flycatcher and a good spot to watch Pallid Swift, Crag Martin, Black Redstart plus migrating Egyptian Vulture, Hobby, Honey Buzzard and Montagu's Harrier.
Overnight stay and dinner at Hostel Oriola.
April 30 – Formentor Peninsula & the Boquer Valley
Today will be an exciting day spent at two of Mallorca's foremost sites. After breakfast we will make the short journey to the spectacular Formentor Peninsula with its many lookouts affording amazing panoramas of this wild area. We should enjoy good views of Balearic Warbler and overhead wafting graceful Eleonora's Falcon that would have just arrived at their Mediterranean breeding grounds. We also have the opportunity to glimpse the areas' cliff nesting Peregrine and Osprey plus the possibility of plentiful migrants. Furthermore, Formentor Peninsula holds one of the largest diversity of endemic plant species of the Balearic Islands.
After a hearty lunch in a local restaurant we will spend some time exploring the Boquer Valley, a scenic valley running to the coast, some 3km northeast of our base in Cala Sant Vicenç. Aside from migrants we will be searching for Booted Eagle, Egyptian and Black Vultures, more Eleonora's Falcon, Hoopoe, Wryneck, Crag Martin, Blue Rock Thrush, Sardinian and Balearic Warblers, the Western Mediterranean race of Woodchat Shrike, Raven and Cirl Bunting.
Overnight stay and dinner at Hostel Oriola.
May 1 – Cabrera Archipelago National Park
We will spend the entire day on this migrant and rarity hotspot. This exciting archipelago is situated just south of the mainland. To get to the National Park it will be a 45minute crossing by boat. During the journey we should pick up Balearic and Scopoli's Shearwaters.
Once on the island we will be on the lookout for Audouin's Gull, Blue Rock Thrush, migrant Whinchat, Common Redstart, Moltoni's, Balearic and Sardinian Warblers as well as other warbler species, thrushes, pipits and wagtails. In fact, we can expect to see any and everything!
A non-bird highlight of Cabrera is the endemic Lilford's Wall Lizard, a pretty reptile of the small islands around Mallorca and Menorca with 27 different subspecies of which ten are on the different islands included in the National Park.
We will enjoy a picnic on the island and at the end of our day we will return to our base.
Overnight stay and dinner at Hostel Oriola.
May 2 – Albufera de Mallorca Natural Park & Son Bosc area
After breakfast we will head to another of the island's famous birding sites, Albufera de Mallorca Natural Park. Situated in northwest Mallorca it is the one place that birders of the world unite to search for Moustached Warbler and to watch a host of waders and speciality waterbirds like Red-knobbed Coot and Marbled Duck.
We will have lunch in a delightful restaurant before birding in the Son Bosc area. The fossil dunes here are good for European Bee-eater, Stone Curlew, Thekla Lark and Tawny Pipit.
Son Bosc is also a place for finding orchids including the rare Anacamptis robusta and the unique Anacamptis x albuferensis, a hybrid between A. robusta and A. coriophora that is only known from this area.
Overnight stay and dinner at Hostel Oriola.
May 3 – Mortitx Valley & Cuber Reservoir
Our morning will be spent at Mortitx Valley in the Serra de Tramuntana Mountains. This area is one of the main reintroduction sites for the Bonelli's Eagle and it hosts one of the six pairs currently breeding on the island. While walking through centennial olive trees, we will look for Black and Griffon Vultures, Bonelli's and Booted Eagles, Peregrine, Blue Rock Thrush, Sardinian Warbler, the Balearic form of Firecrest, Cirl Bunting, Crag Martin and Tyrrhenian Flycatcher. It is also a great site for numerous migratory birds such as Common Redstart.
We will also enjoy wine tasting and lunch at Vinyes Mortitx, the highest altitude vineyard on the island with a special microclimate that makes its wine subtly different. Time permitting; we will also visit Lluc Monastery where we will engage in some urban birding.
In the afternoon we will head for the Cuber Reservoir, another hotspot for vultures and eagles as well as Peregrine, Raven and the Moltoni's and Spectacled Warblers that are very scarce on the island. Around the lake we may see Osprey fishing and Yellow-legged Gulls. The Serra de Tramuntana Mountains are also home to dozens of endemic plants, such as Balearic St John's Wort Hypericum balearicum, Balearic Cyclamen Cyclamen balearicum, Delphinium pictum, Teucrium subspinosum, amongst many others.
Overnight stay and dinner at Hostel Oriola.
May 4 – Son Real and Artà Mountains
After breakfast we will leave for Son Real, a coastal sand dune system in the southern side of Alcudia Bay. Here we will look for Balearic forms of both the Common Crossbill and Firecrest plus Balearic and Dartford Warblers, Hoopoe, Thekla Lark, Tawny Pipit, Stone Curlew, and Nightingale. In spring it is easy to find Hermann's Tortoise wandering in the scrub areas as well as several orchid species. While searching for Audouin's Gull along the beach we will visit the prehistoric (8th-6th century BC) necropolis.
After a picnic lunch we will drive to the Artà Mountains where we will look for the only pair of Egyptian Vulture breeding on Mallorca. Other possible sightings include Booted Eagle, Peregrine, Red Kite, Balearic Warbler, Hoopoe and Blue Rock Thrush.
Overnight stay and dinner at Hostel Oriola.
May 5 – Central plain and return to the UK
On our last day we will drive to the airport through the central plain of Mallorca, a very good area for some resident birds such as Stone Curlew, Thekla lark, Corn Bunting and Zitting Cisticola. We will also be on the lookout for Short-toed Lark, Quail and migrant raptors like Red-footed Falcon and Lesser Kestrel that use the area as a refueling spot before continuing their journey into Europe.
We will finally arrive to Palma airport for our return flights.
This trip is suitable for all ages and abilities.
There is a reasonable amount of walking is involved with some uphill treks. A moderate level of fitness is required.
We may walk across uneven terrain so a sturdy pair of shoes or better still, walking boots would be a good idea.
The weather can range from being warm to pretty hot. It can also be wet so bring waterproof attire.
Recommended field guide
Collins Bird Guide – Lars Svensson, Killian Mullarney & Dan Zetterström
£1,300 per person plus flights

Group size: up to 8 participants

Remaining balance due 60 days before travel start date

Please contact us if you have any other queries

Email: tours@theurbanbirderworld.com
Price includes
B&B accommodation
Transport in a comfortable minibus
Entrance fees to reserves and national parks
The services of David Lindo along with Pere Tomas from Mallorca Natural Tours
The optional loan of a pair of sexy Leica binoculars for the duration of the tour – subject to availability
Price does not include
Airline tickets and airport taxes
Dinner
All alcoholic beverages
Incidental refreshments at cafes and bars
Items of a personal nature
Personal travel insurance
Stay up to date with the latest news