London 4 Day Urban Birding Tour
Based at the Corus Hotel Hyde Park
Peregrines, waterfowl and migrants!
31 July 2020 to 3 August 2020

David Lindo – The Urban Birder

For assistance with booking flights

please contact Sacha Barbato at Travel Counsellors
+44 (0)1603 360 099
sacha.barbato@travelcounsellors.com

Please contact us if you have any other queries

Email: tours@theurbanbirderworld.com
Remaining balance due 60 days before travel start date

Second Payment: 31/05/2020
Free loan of Leica Ultravid binoculars is available for the duration of the tour – subject to availability.
Please ask for details.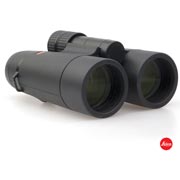 Summer in the city; there's laughter and conversation, music pumping from the open windows of flats and cars, people soaking up the sun and the sound of lawnmowers filling the air in the more suburban areas. This is one view of London, but perhaps surprisingly, the city is also a fantastic venue for watching birds.
Indeed, despite its sprawling size – nearly 1,600km2 – and a population of more than nine million people, an estimated 47 per cent of Greater London's total area is green space. Indeed, there are 144 recognised nature reserves in the capital along with scores of other unlikely spots like small parks and even heavily concreted places like Canary Wharf that can sometimes harbour good birding.
London contains a wide range of habitats from parkland to marshes, reservoirs, rivers, woodlands, scrubland and grasslands. These habitats have attracted over 370 species since records began making London the capital for urban birding!
This summer tour takes in some of the urban birding sites that are special to me. Some that you may already know about and others that you need to know about. Join me as I take you on an intimate journey around London to discover a wide selection of breeding species as well as the possibility of discovering birds that we were not expecting.
We will visit sites ranging from lesser known areas like Woodberry Wetlands in north London and Crossness Nature Reserve close to the Thames over in the southeastern edge of the capital to the world famous Hyde Park and Kensington Gardens to possibly spy Little Owl, Mistle Thrush and waterbirds like Great Crested Grebe. This Royal Park is right on the doorstep of the Corus Hotel, our base for the duration of the tour.
Please note that dinner at the hotel is not included in the price. You will have to purchase a £33 dinner supplement per person per night.
The objective of this tour will be to try to experience a range of the species that London is capable of drawing in during late spring. Importantly, we will also learn about identifying the many species that we will encounter. The tour will be conducted in the traditional TUB Tour style: relaxed pace filled with laughter. Our travels will see us us visiting reservoirs in search of grebes and ducks like breeding Common Pochard – that is in fact, a rare breeding species in the UK. We will search reedbeds for Sedge and European Reed Warblers whilst at some sites we may be lucky enough to view marauding Western Marsh Harriers. We will eke out woodland and scrub specialities like Eurasian Hobby, Green Woodpecker, Stock Dove, Lesser Whitethroat, Skylark and Meadow Pipit. We will also swing into the concrete jungle proper to find a surprise or two.
We may also bump into early autumn migrants and hopefully, unexpected surprises. In July 2019 notable species included a Cattle Egret, Yellow-legged Gull, Black and Roseate Terns. In previous years birds like Purple Heron, Garganey, Western Honey Buzzard, Common Quail, Pectoral Sandpiper, Bonaparte's Gull, European Nightjar and even European Bee-eaters have been found!
So, anything could turn up anywhere at anytime!
Great Crested Grebe
Little Grebe
Egyptian Goose
Common Pochard
Tufted Duck
Little Egret
Western Marsh Harrier
Common Buzzard
Eurasian Sparrowhawk
Common Kestrel
Eurasian Hobby
Peregrine
Green Sandpiper
Common Sandpiper
other waders on passage
Common Tern
Little Owl
Common Swift
Common Kingfisher
Lesser Spotted Woodpecker (possibly)
Common Skylark
House Martin
Sand Martin
Barn Swallow
Meadow Pipit
Grey Wagtail
Mistle Thrush
Garden Warbler
Blackcap
Lesser Whitethroat
Common Whitethroat
Sedge Warbler
European Reed Warbler
Cetti's Warbler
Common Chiffchaff
Goldcrest
Coal Tit
Eurasian Nuthatch
Eurasian Treecreeper
Eurasian Jay
Common Linnet
Common Reed Bunting
and migrants.
NB. The sequence of places visited may alter to take into account changes in the weather or traffic conditions.
The meeting point every day for this tour is within the Corus Hotel foyer at 7.30am
July 31 – Check-in then Hyde Park/Kensington Gardens
After a noon check-in at the Corus Hotel the group will assemble outside the hotel to be joined by any members of the group who are not staying at the hotel. We will then pop into Hyde Park/Kensington Gardens for some birding in this historic park. We will search for Kensington Gardens' famous Little Owls. Rose-ringed Parakeets will be prevalent whilst we try to find Coal Tits, Eurasian Nuthatch and Eurasian Treecreeper.
We will also scan the Serpentine and Long Water for gulls, Great Crested Grebe, Common Kingfisher and patrolling Common Terns.
Dinner at the Corus Hotel (for those staying there). Overnight stay for residents at Corus Hotel.
August 1 – Wormwood Scrubs & London Wetland Centre
After an early breakfast we will journey to Wormwood Scrubs – a site that is very close to my heart. We will take a walk around the parameter of this large park. Our targets will include Green and Great Spotted Woodpecker, Common and Lesser Whitethroats. If time allows we will pop next door to Kensal Green Cemetery. One of London's Magnificent Seven cemeteries – an informal term applied to seven large private cemeteries created in the 19th century to alleviate overcrowding in the existing parish burial grounds. We will drive around this currently slightly disheveled necropolis in the hope of discovering Stock Doves, Eurasian Sparrowhawk and Coal Tit.
We will take lunch at the world famous Wildfowl and Wetlands Trust's London Wetland Centre. Established in 2002 it has since gone on to become one of the key birding sites in the capital. Within this 197 acre landscaped wetlands an array of species has occurred: from national rarities to great London birds like Eurasian Bittern and Bluethroat.
Our targets will include breeding waterfowl as well as breeding Common Tern and Sand Martin. Other land birds on our to-see list will include European Reed Warbler, Blackcap and the chance of an overflying Eurasian Hobby.
Dinner at the Corus Hotel (for those staying there). Overnight stay for residents at Corus Hotel.
August 2 – Crossness Nature Reserve & Rainham RSPB Reserve
Today, after early breakfast we will visit southeast London and namely Crossness Nature Reserve. Situated on the south side of the Thames on the very edge of London this under-watched site is often described as 'an oasis within an industrialised urban environment'. It is one of the last remaining areas of grazing marshes in the Greater London region. As it is a marshy area we will be focusing our attention on waders. Little Ringed Plovers have bred and early August is the prime time for finding migrant waders like Common Greenshank and maybe even Black-tailed Godwits.
We will then journey across the Thames to Rainham RSPB Reserve – arguably the best birding site in the whole of the London area. Its closeness to the Thames helps make it irresistible to migrants following the course of the river. Rarities and scarcities seem to make a beeline for this top site that, as a result, is probably London's best watched site. After lunch we will hope for breeding Northern Lapwings, Common Redshank, Eurasian Hobby and maybe Common Cuckoo.
Dinner at the Corus Hotel (for those staying there). Overnight stay for residents at Corus Hotel.
August 3 – Woodberry Wetlands & Walthamstow Wetlands
After early breakfast and *checking–out we will head northeast, on this the final day, to the London Wildlife Trust run Woodberry Wetlands. Set in urban Tottenham it is a pretty gem of a site that is relatively under-watched. We will sift through the waterfowl for interesting species, not least to watch Great Crested Grebes, hopefully at fairly close quarters. The woodlands that fringe this small site have been known to hold a breeding pair of Garden Warblers.
If we have time, we may quickly buzz through nearby Clissold Park to look for Goldcrests amongst other parkland species. We will then cross a couple of blocks to Abney Park Cemetery. Another of the Magnificent Seven cemeteries this is a small area of mature woodland disguised as a burial ground. We will try to find a roosting Tawny Owl but may be more fortunate to see Great Spotted Woodpeckers and woodland warblers like Blackcap.
After lunch we will visit Europe's largest urban wetland – Walthamstow Wetland. Another reserve owned by the London Wildlife Trust. We will spend the rest of the afternoon wandering around the site looking for Common Kingfisher, Reed Bunting and Peregrine.
Return to the hotel for departure.
*Luggage will be held securely at the hotel
This tour will depart daily from the foyer at the Corus Hotel at 7.30am. If you are not staying at the hotel please make sure that you are punctual, as the minibus will leave on time in order to beat the worst of the traffic.
The tour will end on a daily basis back at the foyer at the Corus Hotel. We will aim to arrive by 7.30pm.
This trip is suitable for all ages and abilities.
The pace of this tour will be gentle. We will let the wildlife come to us.
London in late July/early August should be warm and sunny but be prepared for the possibility of inclement weather as witnessed in 2019. Pack rainproof clothing and a sturdy pair of walking shoes or boots.
Recommended literature
Collins Bird Guide – Lars Svensson, Killian Mullarney & Dan Zetterström
Duration: 31 July 2020 to 3 August 2020

Price with hotel stay: £1,200 per person

Price without hotel stay: £600 per person

Remaining balance due 60 days before travel start date

Second Payment: 31/05/2020

For assistance with booking flights

please contact Sacha Barbato at Travel Counsellors
+44 (0)1603 360 099
sacha.barbato@travelcounsellors.com

Please contact us if you have any other queries

Email: tours@theurbanbirderworld.com
Price includes
Bed & breakfast accommodation if staying at the Corus Hotel.
Transport in a comfortable minibus.
The services of your guide David Lindo (The Urban Birder).
The optional loan of a pair of sexy Leica binoculars for the duration of the tour – subject to availability –
Price does not include
Corus Hotel £30 dinner supplement per person per day.
Airline tickets and airport taxes.
Personal travel insurance.
Entry fees to monuments and museums (if desired).
Incidental refreshments at cafes and bars, plus all additional drinks.
Stay up to date with the latest news