Isle of Wight Migration Weekender
White-tailed Eagles, waders and migrants!
16 October 2020 to 19 October 2020

David Lindo – The Urban Birder

Please contact us if you have any other queries

Email: tours@theurbanbirderworld.com
FREE return pickup from London

Remaining balance due 60 days before travel start date

Second Payment: 16/08/2020
Free loan of Leica Ultravid binoculars is available for the duration of the tour – subject to availability.
Please ask for details.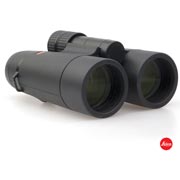 Situated just off the coast of England between the well known migration magnets that are Beachy Head to the east and Portland Bill to the west, the Isle of Wight is an often forgotten island that has a lot more birds traversing its terrain than is currently observed. Indeed, over 320 species have been recorded on this island that consists of a variety of diverse habitats like saltwater estuary, freshwater marsh, coastal headlands, woodland, south facing chalk downland and, of course, urban areas.
Despite being under-watched some amazing birds have been uncovered including Little Shearwater, Bulwer's Petrel, Black Stork, Black Kite, Red-footed Falcon, Long-billed Dowitcher, European Roller, Little Swift, Radde's, Dusky and Hume's Warblers and Rose-breasted Grosbeak. In 2014 European Bee-eaters nested on the island successfully raising eight chicks making it the most productive breeding record for this species in the UK!
The latest avian point of interest for the island is the recent reintroduction of the mighty White-tailed Eagle, after an absence of over 240 years. Three pairs were reintroduced at a secret location in 2019. Some of stayed, some have died and others have made incredible commutes including one that was seen sailing through London skies last summer. We could bump into one of these birds at any point.
We will be visiting the Isle of Wight during the prime time for autumn migration in the UK. And whilst most birders will be treading the well-worn paths on the mainland across the water at Portland Bill and indeed, at the other famous hotspots across Britain we will feel like pioneers exploring the Isle of Wight.
There are many interesting sites to visit on the island so we will spend our days covering sectors of island and really getting to know the lay of the birding land.
Barn Owl, Black-tailed Godwit, Brent Goose, Cetti's Warbler, Common Kingfisher, Common Raven, Greenshank, Little Egret, Marsh Harrier, Mediterranean Gull, Peregrine, Stock Dove, migrants and possibly rarities.
Mammals: Red Squirrel.
October 16 – arrival and check-in
If you wish to travel with David in the tour minibus then meet outside the Kew Bridge Travelodge, North Rd, Brentford TW8 0BD at 9am. There is an additional cost of £30 for those wishing to use this service.
We will aim to be at the hotel in Ventnor for a 3pm check-in after boarding the Isle of Wight ferry at Ryde, Portsmouth in Hampshire. Thereafter, we will indulge in some local birding.
Dinner/Overnight stay at the Royal Hotel, Ventnor.
October 17 – Alum Bay, West High Down & Newtown National Trust Nature Reserve
After breakfast we will head to Alum Bay and West High Down on the westernmost extremity of the island. Alum Bay is famed for its multi-coloured sand cliffs as well as being a good site for observing visible migration. Hopefully, we may be able to watch larks, finches, pipits and finches on the move. This site along with nearby West High Down is also renowned for scarcer species with Yellow-browed Warblers being seen most years. We will keep our eyes peeled!
After lunch we will visit Newtown National Trust NR Reserve – the largest nature reserve on the island – to look for waders and waterfowl.
Dinner/Overnight stay at the Royal Hotel, Ventnor.
October 18 – Hursey Nature Reserve, Bembridge Harbour, Alverstone Mead & Brading Marsh RSPB Reserve
After our breakfast we will head east to Hursey Nature Reserve for more waders and waterfowl. This reserve consists of a small lake with a surrounding marshland and reedbeds. We will then travel to Bembridge Harbour situated just south of Hursey. It is the site for regular Mediterranean Gulls as well as possible rarities and scarcities.
After lunch we will visit Alverstone Mead, which is just south of Bembridge. It is an area of water meadows and wet woodland – the later habitat a good place to look for Red Squirrel. This location is also a good area for Barn Owl although, we will probably be there at the wrong time of day to enjoy a sighting of this gorgeous owl. But you never know!
Finally, we will end the day at Brading Marsh RSPB Reserve, which is inland and east of Bembridge. It is a combination of river, marsh, estuary and woodland and a great place for catching up with the unobtrusive Cetti's Warbler.
Dinner/Overnight stay at the Royal Hotel, Ventnor.
October 19 – St Catherine's Point & Ventnor Downs
After breakfast and *checking-out we will head south to St Catherine's Point – the most southernmost point of the Isle of Wight. Given its geographic position it is a magnet for autumnal migrant watchers as it sometimes gets significant numbers of migrants passing through on their way to the continent. We will hope to find commoner migrants like Yellow Wagtail, Common and Black Redstarts plus the hope of rarer visitors. Along the coast we could also hope for Common Raven, Peregrine and perhaps a Merlin. Out at sea we may be lucky to catch a shearwater passing by like a late Sooty Shearwater.
After lunch, we will spend time on Ventnor Downs which is another renowned migration spot, especially for raptors. We will then head back to the hotel to collect our luggage.
We will then drive back to the collection point in London for those who came with the minibus.
*Luggage will be held securely at the hotel.
Participants travelling from London will be able to travel to the hotel on the Isle of Wight and back for FREE. Meet outside the Kew Bridge Travelodge, North Rd, Brentford TW8 0BD at 9am. There is no additional cost for those wishing to use this service.
This trip is suitable for all ages and abilities.
The pace of this tour will be gentle. We will let the wildlife come to us.
The Isle of Wight could be decidedly autumnal in October so be prepared for the possibility of inclement weather. Pack warm clothing, wind resistant and rainproof clothing plus a sturdy pair of walking shoes or boots.
Recommended field guide
Collins Bird Guide – Lars Svensson, Killian Mullarney & Dan Zetterström
Duration: 16 October 2020 to 19 October 2020

Group size: up to 12 participants

Transport (optional): FREE return pickup from London

Remaining balance due 60 days before travel start date

Second Payment: 16/08/2020

Please contact us if you have any other queries

Email: tours@theurbanbirderworld.com
Price includes
Full board accommodation
Transport in a comfortable minibus from London – if needed, at no additional cost –
The services of your guide David Lindo (The Urban Birder)
The optional loan of a pair of sexy Leica binoculars for the duration of the tour – subject to availability –
Price does not include
Airline tickets and airport taxes
Personal travel insurance
Entry fees to monuments and museums (if desired)
Incidental refreshments at cafes and bars, plus all additional drinks
Stay up to date with the latest news