Birding Two Continents Tour
Experience the marvel of migration from both sides of the Straits of Gibraltar
5 September 2017 to 12 September 2017

Straits of Gibraltar & northern Morocco

Simon Tonkin & Niki Williamson
£1100 per person excludes flights

40 days before travel start date
Free loan of Leica Ultravid binoculars is available for the duration of the tour – subject to availability.
Please ask for details.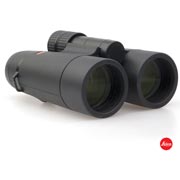 About The Straits of Gibraltar
The 14km wide stretch of sea that separates Europe and Africa has served as both a barrier and bridge between cultures throughout history. With the land on both sides repeatedly changing hands between the Spanish and North Africans the influences of both cultures can be felt strongly on each side. This has resulted in the culture, food and outlook being a unique mix of the two continents.
What both sides have in common is a relaxed attitude to life and a pride in extending a warm welcome to visitors. Ensuring, of course, that your stay around the Straits will be a hugely enjoyable and amicable – not to mention, a fascinating – experience.
The local currency in Spain is the Euro whilst in Morocco it is the Dirham.
Every year, millions of birds make the journey between Europe and Africa across the Straits of Gibraltar making use of uplifts and thermals that swirl around the Rock of Gibraltar and the majestic Moroccan peak of Jebel Musa. An estimated 250,000 raptors pass over this rugged terrain during these periods. This eight-day holiday to Spain and Morocco is specifically timed to best experience the spectacle of migration with thousands of Honey Buzzard, Black Kite, Booted and Short-toed Eagles and White Stork making the crossing daily.
Africa is always visible across the Strait so we have included a three-night stay in Northern Morocco giving a very different birding experience as well as a cultural element to this tour. We should have great views of the beautiful Moroccan Marsh Owl and other specialities such as the stunning Moussier's Redstart and Levaillant's Woodpecker too.
The Straits may be just 14km wide but for wildlife and humans it is a significant barrier. After crossing to Africa, tapas and Rioja give way to the aromas of spicy street food and mint tea and two familiar European birds morph into 'African Blue Tit' and 'Magreb Magpie'.
As well a boat trip into the Strait with some great marine life including whales and dolphins and of course a number of seabirds, this tour will also include a fascinating insight into the urban birds of Spain and Morocco.
A massive migration event is in progress at this time of year and we hope to see tens of thousands of raptors including Honey Buzzard, Black Kite, Short-toed and Booted Eagles, alongside huge flocks of White and Black Storks and European Bee-eater. Resident Spanish specialities include Firecrest, Short-toed Treecreeper, Crested Tit, Griffon Vulture and Northern Bald Ibis. On the Moroccan side we will look for Moussier's Redstart, Little Swift and Moroccan Marsh Owl.
Visits to wetlands should yield Red-knobbed Coot, Brown-throated Martin and Moustached Warbler as well as a host of waders including Kentish Plover, Sanderling and Little Stint.
Our boat trip should give us views of Cory's and Scopoli's Shearwaters as well as Long-finned Pilot Whales, Common and Striped Dolphins and possibly Sperm Whale.
5 September
We begin with a flight to Gibraltar from where we will transfer to our delightful eco-resort in tranquil woodland near Tarifa, the centre of birding in the Straits.
Our base at Huerta Grande is ideal for watching the migration as it is located between two natural parks in the hills above the Straits of Gibraltar, amongst lush Cork Oak forest. We should witness many hundreds of migratory birds making the crossing to their wintering grounds in Africa, including Egyptian Vultures, Short-toed and Booted Eagles, Honey Buzzards, Black Kites and both Black and White Storks.
Overnight stay and dinner at Huerta Grande Eco Resort.
6 September
Weather permitting; we will take a boat excursion into the Straits to witness the seabird passage and cetaceans. We will be on the lookout for Cory's and Balearic Shearwaters and European Storm Petrel among other species. Plus, we will be checking for the three species of resident dolphin (Common, Bottlenose and Striped) as well as for the resident pods of Long-finned Pilot Whale. Following our boat trip we will engage in some urban birding around the old town of Tarifa where we can encounter Common Bulbul and Lesser Kestrels. By simply looking up we will also witness migrating raptors and storks crossing over this historic town.
Overnight stay and dinner at Huerta Grande Eco Resort.
7 September
Next, we will make our crossing – to northern Morocco by ferry – before beginning our exploration of the African side of the Straits, visiting a variety of coastal and inland sites.
We will visit the estuary of Merdja Zerga, a sweeping wetland on Morocco's Atlantic coast south of Tangiers. Merdja Zerga is famous amongst birders as the last known winter haunt of the legendary Slender-billed Curlew, a bird now sadly presumed extinct. None have been seen here since 1995, but the atmospheric drawings of those who journeyed here in the early 1990s can still be seen in the cherished bird log on display in a quiet estuary-side café. Despite the demise of its Slender-billed Curlews, Merdja Zerga is still a magnificent wildlife site. Here, a variety of terns stop to feed and breed while waders probe the mud in their thousands. Among their number Greenshank, Spotted Redshank, Whimbrel and Avocet. We will then stay until dusk for a chance of seeing the extremely rare and utterly gorgeous Moroccan Marsh Owl.
Our first night will be in the historic city of Larache, where breeding Little Swift and Pallid Swift will whizz overhead and Common Bulbul and House Bunting should be encountered.
Dinner in Larache. Overnight stay in the Hotel Espana-Larache.
8 September
We will visit some nearby wetlands where we'll look for Moustached Warbler, Brown-throated Martin, Red-knobbed Coot, and Marbled Duck and White-headed Duck before heading to our next base in the delightful blue city of Chefchaouen where we'll stay for two nights. This ancient city at the edge of Talassamtane National Park gives spectacular views of the Rif Mountains and offers some of the best urban birding on the planet!
En route we will spend time in the Forest of Bouhachem in the Rif Mountains where there is a small population of Barbary Macaque. These monkeys live mainly in mountain ranges in northwest Africa and is the only species of macaque found outside Asia.
Dinner in Chefchaouen. Overnight stay in the Ras el Maa Hotel.
9 September
The Talassamtane Mountain range offers brilliant and easily accessible montane birding with several species of raptor likely such as Atlas Long-legged Buzzard, Peregrine and Bonelli's Eagle amongst other species of raptors migrating through the mountain ranges. Smaller jewels to be found come in the form of the stunning Moussier's Redstart and Black Wheatear whilst Blue Rock Thrushes are frequently encountered. Amongst these specialists are generalists that take on new meaning such as the gorgeous and recently split African Blue Tit and African Chaffinch, both giving quite a twist on familiar species.
Dinner in Chefchaouen. Overnight stay in the Ras el Maa Hotel.
10 – 11 September
We then journey north to make our crossing back to the Spanish mainland. During this, the last part of our holiday, we will spend our time around Tarifa and Bolonia as well as exploring the wetlands of La Janda where we should see a good variety and number of passage waders, storks and birds of prey including Black-winged Kite, before visiting the successfully reintroduced population of Northern Bald Ibis.
Overnight stay and dinner at Huerta Grande Eco Resort.
12 September
After a week's exciting birding it will be time to leave this avian highway bottleneck and make our own migration home with great memories of the spectacular flow of birdlife over the Straits and some special species from both Spain and Morocco.
This trip is suitable for all ages and abilities.
A moderate amount of walking is involved with no uphill treks.
The weather can range from being mild to pretty hot. It can also be wet so bring waterproof attire and walking boots.
Recommended field guide
Collins Bird Guide – Lars Svensson, Killian Mullarney & Dan Zetterström
Price: £1100 per person excludes flights

Group size: up to 15 participants

Remaining balance due 40 days before travel start date

Please contact us if you have any other queries

Email: tours@theurbanbirderworld.com
Tel: Niki on +44 7507 470 409
Price includes
Full board accommodation
All meals
Transport in a comfortable minibus
Entrance fees to reserves and national parks
The services of locally-based TUB Tour Leaders Simon Tonkin & Niki Williamson.
The optional loan of a pair of sexy Leica binoculars for the duration of the tour – subject to availability.
Price does not include
Airline tickets and airport taxes
Incidental refreshments at cafes and bars.
Items of a personal nature
All alcoholic beverages
Personal travel insurance
Stay up to date with the latest news