30 September to 6 October 2018


FULLY BOOKED
£1,800 per person plus flight. (SEK 18,500)

60 days before travel start date
Free loan of Leica Ultravid binoculars is available for the duration of the tour – subject to availability.
Please ask for details.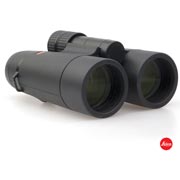 Sweden, or the Kingdom of Sweden as it is officially known, is the third largest country in the current EU but only has a population of 10 million. Around 85% of the populace lives in urban areas.
Öland is a famous summer holiday island situated southeast of Sweden in the Baltic Sea. It is connected to the Swedish mainland via a 6km long bridge. The island is 137km long and 20km wide at its widest. It used to be a royal hunting park from the 16th to19th century and has rich remains from Iron Age settlements.
The royal family has its summer residence near the city of Borgholm and the southern part of the island is famous for nature lovers and its spectacular Alvar landscape, the only large steppe area in Sweden.
It is also where the Ottenby Bird Observatory is situated. It has a long history of scientific research on birds. The limestone-rich soil provides ideal conditions for those interested in botany and in both spring and autumn the exposed groves along the coast harbour migrant birds, tired from crossing the Baltic. In summer, the great forests of the central parts are homes to large numbers of songbirds.
This trip coincides with peak migration and one advantage with Öland is its small width, meaning there are always sheltered palces for birding regardless of the wind direction. The migration is strongly weather dependent, so the itinerary may change or be re-arranged due to climatic factors.
Barnacle Goose
Bean Goose
Bewick's Swan
Black Woodpecker
Bohemian Waxwing
Brent Goose
Coal Tit
Common Crossbill
Common Redstart
Eagle Owl
Eurasian Sparrowhawk
European Robin
Goldcrest
Golden Eagle
Northern Goshawk
Parrot Crossbill
Peregrine
Purple Sandpiper
Red-throated Pipit
Rough-legged Buzzard
Shore Lark
Two-barred Crossbill
White-fronted Goose
White-tailed Eagle
Yellow-browed Warbler
scarcities and rarities
30 September – Midday arrival in Malmö
We will take an afternoon drive to Öland birding on the way with Black Woodpecker being a target species.
Dinner on Öland. Overnight stay at Gammelsbygården, Öland.
1 October -
Ottenby migration watchpoint and environs
We will set ourselves up in the early morning at this famous migration watchpoint. The area is huge and one can easily spend a full day there. Large flocks of Barnacle and Brent Geese rest and pass over with White- fronted and Bean Geese that are also on the move. Rough-legged Buzzards usually head southeast for migration and are often seen hunting or making migration attempts from here.
Depending on the weather there should be plenty of migrant passerines; Goldcrest and European Robin occur in large numbers and are often very approachable as they are exhausted. Eurasian Sparrowhawk and White-tailed Eagle are regular fly-overs and there is a good chance of Northern Goshawk and Golden Eagle. We cannot predict which will be the invasion species, but crossbills (all three species) and perhaps Coal Tits are a good guess. The first Bohemian Waxwings of the winter should also turn up, and there can be late migrants such as Redstart in the lighthouse garden – a place that is always has a good chance of rarities from the east.
The rest of this first day will be spent in the large forest at Ottenby, with forays out onto the flat Schäferiängarna through which we can reach the shoreline. Perhaps there will be Purple Sandpiper and an early Shore Lark there but we can be certain to see plenty of majestic White-tailed Eagles.
Overnight stay at Gammelsbygården, Öland.
2-4 October – various sites on Öland
Each day will start with an early morning session at either Ottenby or one of the migration sites along the eastern coast of Öland – all of which are within a short drive from our accommodation. We will closely monitor the weather reports and bird alert systems to govern our destination choices. During the migration seasons no two days are ever the same, so we might hear a late passing Red-throated Pipit or find our own Yellow-browed Warbler while watching flocks of Bewick's Swans and geese pass over us.
We will visit some good spots for waders such as Beijershamn. Don't expect the massive throngs of waders that you might expect in the UK. On the plus side this also means that there will be less of them to sift through and more chance for finding something interesting!
A visit to the famous Iron Period fort of Eketorp will be offered (tickets are not included in the price) and, if there is time, a visit to Kalmar Art Museum. A guided visit to the famous Ottenby bird ringing station and its gardens is included.
Overnight stay at Gammelsbygården, Öland.
5 October – Öland back to Malmö
We will leave Öland after a final morning excursion for a migration check – again dependent on the weather.
We will aim to arrive in Malmö at midday for some urban birding during the afternoon along the city beach, the beautiful parks and possibly some industrial areas. We can expect more migrants as well as possible Peregrine Falcon and Eagle Owl.
Dinner in Malmö. Overnight stay in Malmö.
6 October – morning flights home
After our final breakfast we will depart from Malmö Airport.
This trip is suitable for all ages and abilities.
A moderate amount of walking is involved with no uphill treks. The longest distance will be c3km.
The weather can be anything from 15C down to a few plus C, but snow should not occur. Although it may rain there can also experience some fine, late summer days. Öland has some of the lowest rainfall levels in Sweden so study waterproof boots or Wellingtons could be a good idea. Gloves, wet weather gear, windproof clothing and a warm hat are also recommended, especially as the migration points can be rather exposed.
Mosquitos are not present at this time of the year.
Recommended field guide
Collins Bird Guide – Lars Svensson, Killian Mullarney & Dan Zetterström
£1,800 per person plus flights.

Group size: up to 8 participants

Remaining balance due 60 days before travel start date

For more information or to book contact:

Email: booking@avifauna.se
Price includes
Full board accommodation
All meals
Transport in a comfortable minibus
The services of David Lindo along with and English speaking AviFauna Nature Tours guide
The optional loan of a pair of sexy Leica binoculars for the duration of the tour – subject to availability
Price does not include
Airline tickets and airport taxes
Entrance fees to museums and attractions
Incidental refreshments at cafes and bars
Items of a personal nature
All alcoholic beverages
Personal travel insurance
Stay up to date with the latest news