Northern Territory
&

Queensland, Australia

The tour of a birding lifetime!
26 April 2020 to 13 May 2020

For assistance with booking flights

please contact Sacha Barbato
at Travel Counsellors +44 (0)1603 360 099
sacha.barbato@travelcounsellors.com

Please contact us if you have any other queries

Email: tours@theurbanbirderworld.com
£7,400 per person plus flights

Remaining balance due 60 days before travel start date

Second Payment: 26/02/2020
Free loan of Leica Ultravid binoculars is available for the duration of the tour – subject to availability.
Please ask for details.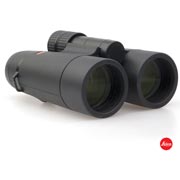 About the Northern Territory and Queensland
Australia is a place that many of us feel is too far away to ever contemplate visiting. A continent filled with dangerous creatures and with men wearing Crocodile Dundee style headwear. But that is the stereotypical view, as there is far more to this country than that. Well, it literally is a world away – very different to anything that you may have ever experienced before.
The regions we will visit will include the Northern Territory, which is otherwise known as the Top End by Australians. It's capital, Darwin, is a coastal city facing the Timor Sea and is actually nearer to Timor in Southeast Asia than it is to Brisbane on the east coast. Its close proximity to Asia has a great influence on the range of species to be found in the city as some migrate to and from that region. According to the World Meteorological Organisation the city is the world's sunniest after Phoenix, Arizona with 3,067 hours of sunlight per year. For many visiting birders the city is better known as the gateway to Kakadu National Park, a wildlife wonderland that is a three-hour drive to the east.
Even further east lies Queensland, the third largest and second most populated state in Australia. Tropical North Queensland is home to 3000 different plant species, 400-plus birds and 100-plus mammals, many of which are found nowhere else on earth.
The most famous of the North Queensland locals are the Saltwater Crocodile and the Southern Cassowary. Both are formidable beasts in their own right. North Queensland's Wet Tropics World Heritage Area is the oldest tropical rainforest on the planet some 80 million years older than the Amazon.
As you can imagine, this tour will be a very special one.
The local currency is the Australian Dollar.
Our first location will be the Northern Territory. Darwin sits in a wet/dry tropical monsoonal belt in the north of the Northern Territory. It is a small rural capital city surrounded by coastal wetlands, woodlands and farms. Darwin's coastline has up to an eight-metre tidal range between high and low tide to expose feeding grounds for birdlife. If you haven't been there and are a keen birder, you are in for a treat!
The human population of the NT is very low, approximately 250,000 people – a stark contrast to Great Britain's 60 million people living in a country that could fit into the NT almost 6 times! Around 50% of the NT's population lives within 31 miles (50 km) of Darwin metropolitan area, yet over 250 bird species have been recorded in the Darwin region alone! This is due to the diverse and productive range of tropical habitats found right on the city's doorstep.
We also visit the Top End's premier birding destinations to showcase endemic or regional specialties in the region including Darwin and beyond to Fogg Dam, Mary River, World Heritage Kakadu National Park, Pine Creek, Adelaide River and return to Darwin in this 9 day urban and bush birding bonanza.
We will then transfer to Cairns, Queensland where urban birding will be the order of the day. Thereafter, we will explore the some of the richest habitats for wildlife on the Australasian continent. There will also be a Great Barrier Reef Cruise that will involve the opportunity for snorkeling.
Arafura Fantail
Australasian Figbird
Australasian Grebe
Australasian Swamphen
Australian Brush Turkey
Australian Bustard
Australian Gull-billed Tern
Australian Hobby
Banded-fruit Dove (locally endemic)
Bar- shouldered Dove
Bar-breasted
Black Bittern
Black Butcherbird
Black-breasted Buzzard
Black-shouldered Kite
Brahminy Kite
Broad-billed Flycatcher
Bush Stone Curlew
Chestnut Rail
Chestnut-breasted Mannikin
Chestnut-quilled Rock Pigeon
Collared Kingfisher
Comb-crested Jacana
Crimson Finch
Dollarbird
Double-barred Finch
Double-eyed Fig Parrot
Dusky Honeyeater
Eastern Koel
Eastern Osprey
Eastern Reef Egret
Emu
Forest Kingfisher
Golden-headed Cisticola
Great-billed Heron
Greater Crested Tern
Green Oriole
Green Pygmy Goose
Green-backed Gerygone
Grey Whistler
Hardhead
Intermediate Egret
Lesser Crested Tern
Little Woodswallow
Long-tailed Finch
Magpie Goose
Mangrove Gerygone
Mangrove Golden Whistler
Nankeen Kestrel
Orange-footed Scrubfowl
Paperbark Flycatcher
Partridge Pigeon
Pheasant Coucal
Pied Heron
Pied Imperial Pigeon
Pink-eared Duck
Rainbow Pitta
Royal Spoonbill
Rufous-banded
Sandstone Shrike-thrush
Silver Gull
Straw-necked Ibis
Striated Pardalote
Superb Fruit-dove
Swamp Harrier
Tawny Grassbird
Wandering Whistling Duck
Wedge-tailed Eagle
Whiskered Tern
Whistling Kite
White- winged Black Tern
White-breasted Woodswallow
White-browed Crake
White-gaped Honeyeater
Wompoo Fruit-dove
Yellow White-eye
Mammals
Platypus, Little Red Flying Fox, Spectacled Flying Fox, Black Wallaroo, Red-necked Wallaby, Wilkin's Rock Wallaby, Lumholtz's Tree Kangaroo, Mareeba Rock Wallaby, Sugar Glider, Long-nosed Bandicoot, Common Brushtail Possum, Northern Striped Possum, Lemuroid Possum, Coppery-tailed Possum.
Reptiles
Pig-nosed Turtle, Freshwater Crocodile, Saltwater Crocodile, Frilled Lizard, Gilbert's Lizard, Golden Tree Snake.
April 26 – Arrive Darwin International Airport
After transferring from the airport there will be a chance to freshen up and relax before joining your guides for a welcome dinner.
Dinner at Darwin. Overnight stay in Darwin (en suite hotel room).
April 27 – Darwin and surrounds -urban birding
After breakfast we will head off for a full day of urban birding in varied habitats across Darwin.
The morning will be spent at the East Point Reserve – getting our first taste of a monsoon forest environment looking for Rainbow Pitta and shorebirds.
We will then travel to George Brown Darwin Botanic Gardens, which is another mixture of monsoon forests and open parkland where we will get great views of all sorts of wildlife – hopefully including the incredible Rufous Owl.
We will have a picnic lunch in Howard Springs Nature Park, a spring-fed monsoon forest pool with a thin strip of riparian vegetation, which is excellent for birdlife including Rose-crowned Fruit Dove.
A stop in Darwin City before sunset will allow us to marvel at the noisy spectacle involving thousands of Red-collared Lorikeets as they settle in their evening roost.
Dinner will be at a local restaurant. Overnight at: Darwin accommodation (en suite hotel room).
April 28 – Darwin and surrounds to Mary River Region via Fogg Dam
The day will start with breakfast and then onto exploring the woodland, riparian and man-made lagoon environment.
We will then travel on to Lee Point at Casuarina Coastal Reserve to explore the tidal mudflats, mangroves, coastal monsoon vine thickets for Red-headed Honeyeater and other mangrove specialists as well as migratory shorebirds.
The stunning wetland scenery of the Fogg Dam Conservation Reserve along the heritage listed man-made dam wall on the Adelaide River floodplain will be our afternoon location. Fogg Dam is an absolute must for birders visiting the Top End.
We will continue east scouring the granite hills of the Mt. Bundey Range looking for Wedge-tailed Eagle – one of the world's largest raptors – soaring above.
We will eat dinner at the Mary River Wilderness Retreat restaurant, while heading back to our rooms there will be the chance to listen and look for nocturnal birds such as Bush Stone Curlew, Barking and Rufous Owls.
Dinner at: Mary River Wilderness Retreat Restaurant. Overnight stay at: Mary River Wilderness Retreat.
April 29 – Mary River to Kakadu National Park (South Alligator and Jabiru Regions)
We start the day with a two-hour private boat cruise on the retreat's neighboring tropical riverine habitat – this freshwater section of the Mary River will be different to what we would have seen elsewhere! Paperbark trees line the steep banks and sand islands protrude into the water making good resting spots for Freshwater Crocodile and some of the elusive bird species like Black Bittern, Great-billed Heron and Comb-crested Jacana.
We will then travel on to the World Heritage Kakadu National Park through the hilly woodland section of the Mary River National Park. We will pass through the tropical savannah woodlands before opening up into the South Alligator Region floodplains. A picnic lunch will be had near the Ramsar-listed Mamukala Wetlands – a great spot for finches, bush birds and waterbirds.
Dinner at a nearby restaurant in Jabiru. Overnight stay at: Anbinik Kakadu Resort.
April 30 – Kakadu National Park (East Alligator and Jabiru Regions)
We will be exploring the northern reaches of the Arnhem Land Escarpment in monsoon forest pockets and sandstone outcrops bordering Arnhem Land. Moving on to the nearby Ubirr rock art site to see incredible x-ray paintings – thousands of years old and portraying both extinct and living species plus Aboriginal occupation sites. A short but slightly challenging walk will take us to the famous Nadab Lookout providing stunning views over the Nadab Floodplain and escarpment, peering into Arnhem Land where the most iconic lookout photos in Kakadu are taken. It is also a vista made famous by the Crocodile Dundee films. This area is great for sandstone and monsoon specialists such as Chestnut-quilled Rock Pigeon, Sandstone Shrike-thrush, Rainbow Pitta and Arafura Fantail.
We will have lunch in Jabiru Township, before exploring the town for a spot of urban birding – including a search for the regional specialty 'Ragul' (Partridge Pigeon – red-eye form) and Little Red Flying Foxes (that are massive, by the way!) dispersing en-masse at dusk.
Dinner at a nearby restaurant in Jabiru. Overnight stay at: Anbinik Kakadu Resort.
May 1 – Kakadu National Park (Burrungkuy, Nourlangie and Yellow Water Regions)
Burrungkuy (Nourlange) is an ancient Aboriginal occupational site with plentiful rock art to be admired on the sandstone walls. The extraordinary rock art is very different to that found at Ubirr site. It is also home to the locally endemic White-lined Honeyeater, Banded-fruit Dove, the 'Barrk' Black Wallaroo and endemic plants. We can admire the sheer walls of the conglomerate sandstone and vast open savannah woodlands from a lookout place.
We will also enjoy a visit to the shady gardens of the Warradjan Aboriginal Cultural Centre before checking in to our accommodation and a chance to freshen up. Before dinner we will indulge in a session of birding around the tropical landscaped gardens and paperbark swamps at the lodge.
Dinner will be at the Cooinda Restaurant. Overnight stay at: Kakadu Lodge Cooinda.
May 2 – Kakadu National Park (Yellow Water Region) to Pine Creek Region
We will start the day with a two-hour boat cruise on the famous Yellow Water Billabong and South Alligator River. It will enable us witness the expansive wetlands and floodplains glowing in the morning light and the thousands of resident waterbirds and reptiles that inhabit the area during the daily dawn frenzy. We will peruse the waterways for Little Kingfisher, Black Bittern and Buff-sided Robin, as well as Golden Tree Snake, Saltwater and Freshwater Crocodiles. After the cruise a lovely cooked buffet breakfast will be awaiting us at Cooinda Lodge Kakadu.
The afternoon will be spent passing through Kakadu's southern hills and ridgelines where Salmon Gums and huge Cathedral Termite mounds are dotted along the way. We will arrive at and explore the historic gold rush and township of Pine Creek. Ten species of parrots, including the locally endemic Hooded Parrot, rightfully makes Pine Creek the 'Top End's home of parrots'. With five common finch species breeding in the region, including the spectacular Gouldian Finch, it's no wonder we love a spot of urban birding in this outback town.
Dinner will be at a local restaurant. Overnight stay at: Pine Creek.
May 3 – Pine Creek to Darwin Region via Adelaide River
We will spend the first part of the day exploring a variety of natural and man-made sites for finches and parrots around Pine Creek, including the distinctive Gouldian Finch.
We will return to Darwin via Adelaide River township and War Memorial gardens for a spot of birding along riparian vegetation and landscaped gardens. After checking into our accommodation in Darwin and freshening up we will enjoy our last dinner together on the Northern Territory leg of this tropical urban-birding bonanza.
Dinner will be in a restaurant in Darwin. Overnight stay at: Darwin accommodation (en suite hotel room).
May 4 – Darwin region half day then fly to Cairns, Queensland
We will spend some of the morning around a spot or two in Darwin to clean up on any species we may have missed out on.
After lunch we will head to Darwin International Airport to catch the domestic flight to Cairns International Airport in North Queensland. We will then meet our North Queensland birding specialists at the airport and transfer to our hotel.
Dinner will be at a local restaurant. Overnight at: Cairns accommodation (en suite hotel room).
May 5 – Explore Cairns, Botanical Gardens and wetlands
There is plenty to see in and around Cairns. A wealth of tropical habitats here supports one of the richest assemblages of birds and wildlife in Australia. Not far from the town centre are the Botanical Gardens with adjoining wetlands and conservation areas, offering a fine mix of water and bush birds. Australian Brush Turkey, Orange-footed Scrubfowl, Superb and Wompoo Fruit-Doves, Double-eyed Fig Parrot (ssp maclaeyana), Australasian Figbird, Black Butcherbird, Green Oriole, the stunning Noisy Pitta and Lovely Fairywren may all been seen here as might Spectacled Flying Fox.
In the wetlands of the area we will search for Comb-crested Jacana, Radjah Shelduck, Green Pygmy Geese, White-browed Crake and the handsome Crimson Finch. Nearby mangrove habitat is home to Mangrove Robin, Shining Flycatchers and Beach Stone Curlew.
After a rewarding first day in the wet tropics we will make the journey back to our hotel to freshen up before dinner.
Dinner will be at a local restaurant. Overnight at: Cairns accommodation (en suite hotel room).
May 6 – Cairns to the Atherton Tablelands
After breakfast we will travel southwards through grassland and mangrove edge habitats to look for species like Tawny Grassbird, Australian Pratincole, Cicadabird, Double-barred Finch and Red-backed Button-quail, as well as Pale-vented Bush-hen, Pheasant Coucal, Bush Stone Curlew, Chestnut-breasted Mannikin and Little Bronze-cuckoo.
We will then travel along the coast in search of Southern Cassowary. While large and conspicuous, this species can be surprisingly elusive, so we have allowed several chances for this species on this tour. We may see birds like Barred Cuckoo-shrike, Double-eyed Fig-parrot and Pied Imperial Pigeon as well.
We will then leave coastal Cairns and make our way west to the tablelands, stopping at several sites on the way. In areas of farmland we may see Brolga and Sarus Crane. We will arrive late afternoon at our accommodation for the next three nights. The lodge, set in lush rainforest, is brimming with birds and other wildlife and is adjacent to Crater Lake National Park. It is a fantastic base from which to explore the riches of the area. The opportunities for photography will be excellent.
Dinner at: Wildlife Lodge in the Atherton Tablelands. Overnight stay at: Wildlife Lodge or local restaurant in the Atherton Tablelands.
May 7 & 8 – Atherton Tablelands
We will have a full two days to explore the variety of habitats in this area. We don't have to go far however to enjoy a marvellous array of tropical species. Right within the lodge grounds we may find Wompoo and Superb Fruit Dove, Spotted Catbird, Tooth-billed Bowerbird, White-throated Treecreeper, Macleay's and Bridled Honeyeater, Yellow-breasted Boatbill, the stunning Victoria's Riflebird and, by night, Lesser Sooty Owl!
Several mammals may also be seen here including the endearing Long-nosed Bandicoot, Sugar Glider, Northern Striped Possum and Red-necked Wallaby. The tapestry of farmland, woodland and rainforest of this part of Australia are a delight to explore offering a wonderful cross-section of wildlife.
In open areas, we may see our national bird, the Emu, as well as Australian Bustard, Black-throated Finch, Red tailed Black-cockatoo and Blue-winged Kookaburra. Rainforest areas are home to the endemic locally endemic Golden Bowerbird, the enigmatic Chowchilla, Fern Wren, Atherton Scrub-wren and Lumholtz's Tree Kangaroo. There is also an opportunity to take a night excursion in search of Lemuroid and Coppery-tailed Possums.
Dinner at: Wildlife Lodge or local restaurant in the Atherton Tablelands. Overnight stay at: Wildlife Lodge in the Atherton Tablelands.
May 9 – Atherton Tablelands to Mareeba and Mount Molloy
On this morning we will have an early start in the hope of finding one of Australia's most incredible creatures, the fabled Platypus!
We will make a stop or two at a few wetlands where Green Pygmy Geese, Raja Shelduck, Australian Gull-billed Tern and Black-winged Stilt may be seen.
We will then travel north towards Mount Molloy and Mount Carbine to photograph some dry country bird species such as Squatter Pigeon, Red-winged Parrot, Pale-headed Rosella, Red-tailed Black-cockatoo and Great Bowerbird (which may be attending its bower). We may also make a stop at Granite Gorge where we hope to enjoy encounters with Mareeba Rock Wallaby.
Dinner at: Daintree River. Overnight stay at: Daintree River.
May 10 – Daintree River Cruise and return to Cairns
We will enjoy a boat cruise on the Daintree River where we may enjoy sightings of Great-billed Heron, Black Bittern, Azure and Little Kingfisher, Large-billed Gerygone, Varied Triller, Shining Flycatcher and Fairy Martin. Additional species we may see in the area include Bar-shouldered Dove, Pacific Koel, Papuan Frogmouth, Scaly-breasted Lorikeet, Hornbill Friarbird, Dusky Myzomela and White-breasted Woodswallow. As we drift quietly along the river you will find that the birdlife is close by and unfazed – a photographer's heaven!
We will then make our way back to Cairns birding en-route at some of the local reserves and bird hotspots.
Dinner will be at a local restaurant. Overnight stay at: Cairns accommodation (en suite hotel room).
May 11 – Great Barrier Reef Cruise: Michaelmas Cay & snorkelling
On this particular morning we will enjoy trip to the Great Barrier Reef. The stunning Michaelmas Cay is just 40km north east of Cairns and offers an array of tropical seabirds such as Brown Booby, Sooty, Bridled and Black-naped Terns, Common and Black Noddys, Lesser Frigatebird, Pacific Golden Plover and Ruddy Turnstone. More uncommonly Masked Booby, Wandering Tattler, Roseate Tern and Great Frigatebird are seen. There is also a great section of unspoilt reef where you can enjoy a snorkel, if you so wish to.
We will return to our hotel late in the afternoon.
Dinner will be at a local restaurant. Overnight at: Cairns accommodation (en suite hotel room).
May 12 – Depart Cairns
After breakfast we will be heading to Cairns airport for our journey home…
May 13 – Arrival in London
Please note that changes may be made to the itinerary in the event of any eventuality, be it weather conditions or any other unforeseen circumstances.
Expect hot weather so be prepared. Biting insects (namely mosquitoes but also sand flies) are prevalent in some areas so bring adequate protection. Along with insect repellent wear light coloured clothing as mosquitoes are particularly drawn to dark clothing.
There will not be too much in the way of strenuous walking although the ascent to Nadab Lookout in Kakadu National Park might be slightly challenging for some.
Despite the hype about Australia being filled with dangerous fauna you will be fine provided you follow the strict instructions given to you by your guides. This includes staying away from the edges of waterbodies as crocodiles can lurk.
We recommend that all guests arrive in Darwin before dinner on April 26 to allow for any unforeseen circumstances.
Comprehensive travel insurance is strongly recommended.
Please pack the following items: a large 1 litre drink bottle, day backpack, sunscreen, insect repellent, wide-brimmed hat, comfortable and study walking shoes, long sleeved, light-weight clothing.
Bring a telescope if you have one but the leaders will also have scopes.
Meals and drinks: Breakfast generally consists of a continental style breakfast with cereal, fruit and yoghurt and tea/coffee. Full cooked breakfast is not generally offered at most locations. Lunch will generally consist of a packed lunch style meal eaten in the field, with sandwich/filled roll, fruit, and a drink. Dinner usually consists of several options for main with the choice of either an appetiser or dessert. Drinks (soft and alcoholic) are generally not included but at lunches and breakfasts juice may be made available.
Recommended field guide
The Australian Bird Guide – Peter Menkhorst et al (Bloomsbury).
Links
Urban Birding in Darwin Part 1
Urban Birding in Darwin Part 2
Duration: 26 April 2020 to 13 May 2020

Price: £7,400 per person excludes flights

Deposit: £1,480 per person

Group size: up to 8 participants

Remaining balance due 60 days before travel start date

Second Payment: 26/02/2020

Departure on April 26 from London Heathrow to Darwin (via Singapore).
The return flight from Cairns on May 12 will arrive at London Heathrow on May 13. At time of writing Singapore Airlines were coming in at the best price at around £1,000 return.
The internal flight to Cairns on May 4 (Jetstar flight JQ921) departs Darwin at 12.05 arriving at 15.05 in Cairns.

For assistance with booking flights

Please contact Sacha Barbato at Travel Counsellors
+44 (0)1603 360 099
sacha.barbato@travelcounsellors.com

Please contact us if you have any other queries

Email: tours@theurbanbirderworld.com
Price includes
Full board accommodation
All meals and copious amounts of water!
Transport in a comfortable minibus
Entrance fees to reserves and national parks
The services of David Lindo along with that of very experienced guides from NT Bird Specialists and Inala Nature Tours
All boat cruises and park entry fees
Take home bird lists
The optional loan of a pair of sexy Leica binoculars for the duration of the tour – subject to availability
Price does not include
Airline tickets and airport taxes
Incidental refreshments at cafes and bars
All alcoholic beverages
Items of a personal nature
Personal travel insurance
Stay up to date with the latest news