Latvia Spring 2021
Owls, Woodpeckers & Spring Migration
22 May 2021 to 29 May 2021

For assistance with booking flights

please contact Sacha Barbato at Travel Counsellors
+44 (0)1603 360 099
sacha.barbato@travelcounsellors.com

Please contact us if you have any other queries

Email: tours@theurbanbirderworld.com
£1,200 per person plus flights

Remaining balance due 60 days before travel start date

Second Payment: 22/03/2021
Free loan of Leica Ultravid binoculars is available for the duration of the tour – subject to availability.
Please ask for details.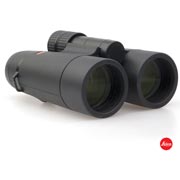 Note
Covid-19 has affected all holiday destinations across the globe. This tour is still scheduled to run but please refer to our Covid-19 Guidelines for the latest position.
Latvia is the middle state of the trio of northern Baltic nations: Estonia, Latvia and Lithuania. Like its neighbours Latvia is a birder's paradise waiting to be discovered. Poorly visited, in the grand scheme of things, it is one of those countries that once visited properly you will leave with many great memories.
The country's typical landscape consists of a mosaic of vast forests alternating with fields, farmsteads and pastures. Indeed, Latvia has the 5th highest proportion of forest in the European Union.
The local currency is the Euro.
There's more to Latvia than cheap beer. Not only is there a wealth of great resident birds to be found and, the spring bird migration throughout this country can be nothing short of phenomenal. It will be in full swing by mid May.
During this trip it should be possible to lock onto a variety of summer migrants from Wood, Blyth's Reed and Barred Warblers, Pied and Red-breasted Flycatchers, Thrush Nightingales and raptors right through to sea ducks and forest denizens such as Hazel Grouse, Capercaille and Black Grouse. Indeed, it is possible to see over 160 species during our visit.
Our week will start our tour at Cape Kolka to marvel at the possible streams of migrating raptors, Cranes and passerines all destined for nearby Scandinavia. This headland has surely got to be one of Europe's finest but least known migration hotspots. We will also visit the large National Parks such as Ķemeri (close to the capital, Riga) and Slītere. The rest of our time be spent exploring the vast marshland areas, forests and lakes that dominate the east of the country.
Red-necked Grebe, Eurasian Bittern, Whooper Swan, White Stork, Garganey, Long-tailed Duck, Velvet Scoter, Common Crane, Little Crake, Black Grouse, Hazel Grouse, Capercaille, White-winged Black Tern, White-tailed Eagle, Rough-legged Buzzard, Osprey, Northern Goshawk, Little Crake, Marsh Sandpiper, Ural Owl, Pygmy Owl, European Nightjar, White-backed Woodpecker, Three-toed Woodpecker, Black Woodpecker, Grey-headed Woodpecker, European Roller, Citrine Wagtail, Tawny Pipit, (Red-spotted & White-spotted) Bluethroat, Red-breasted Flycatcher, Ortolan Bunting, White-spotted Bluethroat, Penduline Tit, Thrush Nightingale, Hawfinch.
Any migrant is possible!
Roe Deer, Red Deer, Elk, Red Squirrel, Pine Martin, Wild Boar and European Beaver. Butterflies have included Camberwell Beauty, Map and Green Hairstreaks.
May 22 – Riga to Cape Kolka
Arrive in Riga airport and after lunch we will transfer to Cape Kolka birding all the way.
Dinner at Pītagi guest house. Overnight stay in Pītagi Guest House.
May 23 – Cape Kolka
We will spend the day at the fabulous Cape Kolka, a headland jutting out towards Scandinavia with the Baltic Sea to the west and the Gulf of Riga to the east. Here, if the winds are right, anything and everything could pass low overhead including raptors, Common Cranes and White Stork.
In 2017, we clocked up an impressive array of nearly 300 Common Buzzard, 10 Rough-legged Buzzard, at least 10 Honey Buzzards, 6 Marsh Harrier, 15 Eurasian Sparrowhawk and single Black Kite, Red Kite, Northern Goshawk, Eurasian Hobby, Red-footed Falcon and a Pallid Harrier all fairly low overhead going northward. Along with them were well over 200 White Stork, 400 Common Crane, 25 Bohemian Waxwings and multitudes of smaller birds including Chaffinch and Yellow Wagtail.
In the bushes we will be searching for migrant passerines like Pied, Spotted and Red-breasted Flycatchers, Sedge and Marsh Warblers, Lesser Whitethroat, Red-backed Shrike and Wryneck. Meanwhile out on the sea we will be on the lookout for rafts of Common and Velvet Scoters, Common Eider and Long-tailed Duck, divers and possibly more raptors streaming over.
Later after dinner, we will go on a night expedition listening for owls, crakes and European Nightjar.
Dinner at Pītagi guest house. Overnight stay in Pītagi Guest House.
May 24 – Cape Kolka to Ķemeri National Park
We will start our day at Cape Kolka again before journeying to southeast along the coast to Kemeri National Park exploring the coast on the way as well as Lake Kanieris on the lookout for more migration over the land and sea.
Dinner at Valguma Pasaule. Overnight stay in Valguma Pasaule.
May 25 – Ķemeri National Park
Kemeri National Park is a fascinating place for birders to visit with some great swamp forest, old mixed forest, open raised bogs, natural meadows and coastline to explore.
We will be keeping an eye open for woodpeckers, owls and other forest birds whilst observing the visible migration.
Dinner at Valguma Pasaule. Overnight stay in Valguma Pasaule.
May 26 – northeast Latvia
We will start the day exploring the area around the hotel before transferring to northeast Latvia. We will make short stops along the way looking for European Roller, Hoopoe and other birds.
Later, after dinner at the hotel we will indulge in some nocturnal activities visiting a Great Snipe lek whilst listening for owls, European Nightjar, Thrush Nightingale and River Warbler.
Dinner at Ezernieki Guest House. Overnight stay in Ezernieki Guest House.
May 27 – Nagli
Lake Lubāns is the largest lake in Latvia and is surrounded by Lubāns Wetlands and lies in the centre of the Eastern Latvian lowland. It is a unique natural formation of European and global importance with an important role in the preservation of many protected species and biotopes. So far, 225 bird species have been recorded in and around the lake surroundings of which 51 are enlisted among the most protected species in Latvia.
We will spend the whole day birding around the fishponds in Nagli – part of Lake Lubans wetland area, looking for egrets, herons, Eurasian Bittern, White-tailed Eagle, Osprey, Citrine Wagtail, Bluethroat and many other passerines.
Dinner at Ezernieki Guest House. Overnight stay in Ezernieki Guest House.
May 28 – Druviena to Riga
After a morning spent looking for interesting woodpeckers and the mighty Ural Owl we will have lunch and then head back to Riga.
Dinner at 3Pavāru Restorāns. Overnight stay in Bellevue Park Hotel.
May 29 – Urban birding in Riga & departure
We spend the morning visiting a couple of urban sites within this surprisingly bird rich city. It is possible to hear the booming of Eurasian Bittern plus see other great birds ranging from Garganey, urban nesting Arctic and Little Terns, Pied Flycatcher, Icterine Warbler and Tree Sparrow.
After lunch we will transfer to the airport for our homeward flights.
This trip is suitable for all ages and abilities.
A moderate amount of walking is involved with no uphill treks.
The weather can range from being mild to pretty hot. It can also be wet so bring waterproof attire and walking boots. Walking boots and waterproof trousers may be required when we visit the Great Snipe lekking grounds.
Recommended field guide
Collins Bird Guide – Lars Svensson, Killian Mullarney & Dan Zetterström
Duration: 22 May 2021 to 29 May 2021

Price: £1,200 per person plus flights

Group size: up to 8 participants

Remaining balance due 60 days before travel start date

Second Payment: 22/03/2021

For assistance with booking flights

Please contact Sacha Barbato at Travel Counsellors
+44 (0)1603 360 099
sacha.barbato@travelcounsellors.com

Please contact us if you have any other queries

Email: tours@theurbanbirderworld.com
Price includes
Full board accommodation
All meals and drinks
Transport in a comfortable minibus
Entrance fees to reserves and national parks
The services of TUB Tour Leader Gary Elton along with an English speaking Latvian guide.
The optional loan of a pair of sexy Leica binoculars for the duration of the tour – subject to availability.
Price does not include
Airline tickets and airport taxes
Incidental refreshments at cafes and bars.
Items of a personal nature
All alcoholic beverages
Personal travel insurance
Testimonial!!
Latvia Spring Tour – May 2018
This Latvian holiday has been one of the best. Memorable for the stunning countryside, its excellent food, knowledgeable local guide and for much laughter.
A variety of habitats included reed fringed lakes, forests that stretched for miles and even tree lined beaches. Birds! So many species which David and Pēteris Daknis (our local guide and driver) helped us to identify. A real privilege to see Wood Sandpiper, Lesser Spotted Eagle, Common Rosefinch, Black Woodpecker, Nutcracker….. the list goes on and on!
We would definitely recommend this holiday for novice and experienced birders alike. Birding at a relaxed pace with time to actually find and see the birds.
Latvia proved to be a country full of surprises and we certainly hope to return again.
Linda Richardson and Philip Pickering
Stay up to date with the latest news