Extremadura, Spain. Ladies in Grey Tour 2021
A unique birding tour for women only!
18 November 2021 to 25 November 2021

For assistance with booking flights

please contact Sacha Barbato at Travel Counsellors
+44 (0)1603 360 099
sacha.barbato@travelcounsellors.com

Please contact us if you have any other queries

Email: tours@theurbanbirderworld.com
£1,300 per person plus flight (same price as 2020!)

Remaining balance due 60 days before travel start date

Second Payment: 18/09/2021

Email: info@birdingextremadura.com
Free loan of Leica Ultravid binoculars is available for the duration of the tour – subject to availability.
Please ask for details.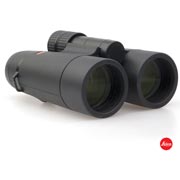 Note
Covid-19 has affected all holiday destinations across the globe. This tour is still scheduled to run but please refer to our Covid-19 Guidelines for the latest position.
Spain is by far the most well known destinations in Europe when it comes to wildlife and it brings in birders from all over the world.
Extremadura is perhaps the best region in Spain for birding. Situated inland in the southwest of Spain, the region butts onto the border of Portugal. At twice the size of Wales the region is sparsely populated with under a million inhabitants.
The local currency is the Euro.
This tour will be led by a woman – the talented Niki Williamson (the better half of the world renowned and awarded ecotourism duo – the Inglorious Bustards) and will be solely for female birders to explore the ornithological delights that only Extremadura can supply. This tour was designed in response to women wishing to spend their time birding in the company of other women and for those travelling alone. There will be one man in the background though. He goes by the name of Martin Kelsey and he will act your guide, assisting Niki. What he doesn't know about the landscape and wildlife of the region really isn't worth knowing. You will also be staying in his family's very comfortable Casa Rural El Recuerdo near the historic town of Trujillo.
The autumn is a very special time within Spain's fifth biggest region. At this time year the region's signature bird – the elegant Common Crane – is to be found abundantly frequenting the rice fields and dehesas (cork oak woodlands). Their musical and wild bugling calls can sometimes fill the air as nervous flocks consisting of family parties take to the skies as they traverse to their feeding areas. An important portion of the world's population, in excess of 150,000 birds, choose to winter in Extremadura, where the locals welcome them with open arms. Indeed, their grace and elegance has been well appreciated and celebrated throughout the ages and the Spanish affectionately call them, 'Damas Grises' – Ladies in Grey.
Black Stork
Black Vulture
Black Wheatear
Black-bellied Sandgrouse
Black-winged Kite
Black-winged Stilt
Blue Rock Thrush
Bluethroat
Bonelli's Eagle
Calandra Lark
Cetti's Warbler
Common Crane
Crested Lark
Eurasian Spoonbill
Golden Eagle
Great Bustard
Great Egret
Griffon Vulture
Iberian Grey Shrike
Iberian Magpie
Little Bustard
Little Owl
Penduline Tit
Pin-tailed Sandgrouse
Rock Sparrow
Spanish Imperial Eagle
Spanish Sparrow
Spotless Starling
Stone Curlew
Thekla's Lark
Western Swamphen
White Stork
NB. The sequence of places visited may alter to take into account changes in the weather
November 18 – Arrive in Madrid Airport
After an early afternoon arrival we will transfer to Extremadura in a comfortable minibus. Journey time approximately 3 hours.
Overnight stay for the duration of the tour at Casa Rural El Recuerdo, our tranquil and rural base near Trujillo, in the province of Cáceres, Extremadura.
November 19 – the rice fields of central Extremadura
We start the holiday exploring the areas of irrigated farm land in the centre of Extremadura. This is where the largest concentrations of Common Cranes can be found, and we will find large flocks of this wonderful bird. The area is also excellent for waders and birds of prey, especially harriers. We will not overlook the reed-filled ditches where we may find Bluethroat.
Dinner at Casa Rural El Recuerdo. Overnight stay at Casa Rural El Recuerdo.
November 20 – Monfragüe National Park
This will be a day spent in the iconic Monfragüe National Park: a superb site for raptors, rock dwellers like Rock Bunting and Blue Rock Thrush, woodland species such as Hawfinch, Firecrest and Crested Tit. We will stay out until dusk for the chance of Eagle Owl.
Dinner at Casa Rural El Recuerdo. Overnight stay at Casa Rural El Recuerdo.
November 21 – the plains of Trujillo
We will visit the plains and river valleys west of Trujillo. We will be on the lookout for Great and Little Bustards, Pin-tailed and Black-bellied Sandgrouse, Griffon and Black Vultures, hopefully eagles like Spanish Imperial plus, Calandra, Crested and Thekla's Larks, flocks of Corn Bunting and Spanish Sparrow and hopefully Rock Sparrow.
Dinner at Casa Rural El Recuerdo. Overnight stay at Casa Rural El Recuerdo.
November 22 – Zorita Plains, Alange and Mérida
We will start the day visiting the plains south of Zorita for more bustards and other steppe birds. Lunch will be had south of Mérida at Alange where we will scout for Black Wheatear and hopefully find Bonelli's Eagle. Finally, we will spend an afternoon in Mérida, the capital city of Extremadura, focusing on birding from the Roman Bridge to spot egrets and Penduline Tit. At 790 metres, the Roman Bridge is longest surviving Roman bridge in the world. It straddles the Guadiana River in the heart of the city and is also probably the best place in Extremadura to see Western Swamphen (formally known as Purple Swamphen).
Dinner at Casa Rural El Recuerdo. Overnight stay at Casa Rural El Recuerdo.
November 23 – Arrocampo Reservoir
Check out from Casa Rural El Recuerdo.
We will pay a visit to Arrocampo Reservoir for more Western Swamphen with chances for Black-winged Kite, Penduline Tit and Bluethroat. We will also pop into the nearby mixed woodland for birds like Short-toed Treecreeper. Afterwards, we on our way to Trujillo we will pause at an area of woodland to watch the groups of Common Crane that choose to winter in that habitat. Later, in the afternoon/early evening, we will visit Trujillo and, with a little luck plus using a bit of The Force, we may be rewarded with an encounter with an urban Eagle Owl.
Dinner at Hostel Almanzor. Overnight stay at Hostel Almanzor.
November 24 – back to Madrid and home
After breakfast we will transfer to Madrid for the flight home.
The tour will depart from Madrid Terminal 1 at 1400hrs so it is imperative that participants arrange to arrive at the airport before that time. Indeed, you should aim to book flights that arrive at the airport by 1300hrs.
For the return flight, clients should book flights departing after 1500hrs on the final day.
This trip is suitable for all ages and abilities.
The pace of this tour will gentle. We will let the wildlife come to us
In Extremadura most of the region's rain falls during the spring and autumn. The temperature will be warm and we can anticipate a chance of rain, but we should also be able to enjoy some sunshine as well.
Recommended literature
Collins Bird Guide – Lars Svensson, Killian Mullarney & Dan Zetterström
Crossbill Guide for Extremadura
Martin Kelsey's blog: birdingextremadura
Duration: 18 November 2021 to 25 November 2021

Price: £1,300 per person plus flight

Group size: up to 8 participants

Remaining balance due 60 days before travel start date

Second Payment: 18/09/2021

For assistance with booking flights

please contact Sacha Barbato at Travel Counsellors
+44 (0)1603 360 099
sacha.barbato@travelcounsellors.com

info@birdingextremadura.com

Please contact us if you have any other queries

Email: tours@theurbanbirderworld.com
Price includes
Full board accommodation
Drinks and meals
Transport in a comfortable minibus
The services of your guides Niki Williamson and Martin Kelsey
The optional loan of a pair of sexy Leica binoculars for the duration of the tour – subject to availability –
Price does not include
Airline tickets and airport taxes
Personal travel insurance
Entry fees to monuments and museums (if desired)
Incidental refreshments at cafes and bars, plus all additional drinks
Stay up to date with the latest news